Just became a statistic - analyst caught in mass layoffs at BB
Points)
on 7/31/12 at 2:55pm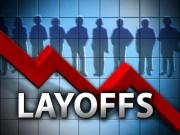 Heading into last week, I had spent over 2 years at a BB with a third year offer in hand. I saw the analyst layoffs reported on dealbreaker one morning and sat at my desk realizing I would either be getting my bonus or pink slip that day. Turns out it was the latter. With first years starting, they had more junior resources coming in than they could deal with. Revenue was down ~50% in our group.
I'm pretty devastated. I had plans to recruit hard during my third year for either PE or Corp Dev roles with the comfort of a third year offer to buy me time. After two years of insane hours and no sleep - I'm bored. I used to be an avid traveler, having seen 30+ countries before jumping into IBD. I'm torn between jumping back into the fray and seeing more of the world.
If I get a job soon then this hiccup will just look like a typical transition period out of banking. Just to be clear, I'm done with banking so that's out of the question. I did get significant deal experience and was generally well liked (and highly ranked) so that is certainly encouraging.
To be honest, I feel a bit ashamed. I never realized how much of my self-worth I had invested in this job until I no longer had it. The first things that came to mind as I was escorted out the building - Would my girlfriend leave me? Would my friends think less of me? Did I let me family down? So far everyone has been supportive, it's made me realize that I have more to offer than just a 'prestigious' job.
So the reason I'm here is for advice from fellow monkeys.
1) Would you take a break or start pounding the pavement?
2) I need to gather references - should I aim for the big guys (MDs / Global Heads) or the associates who know me best?
3) How do I bring this up in interviews and will it affect their perception of me?
Any advice would be much appreciated.