Non-Target, Cold e-mailing to Multiple BB / MM SA Offers -- Yes it can be Done!

IB
Points)
on 2/14/12 at 2:07pm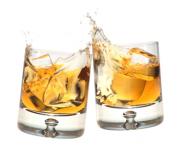 All,
I've been reading WSO for quite a long time, but this is my first and perhaps my last serious post about myself.
A bit about my background: I am a junior studying finance at a 200% Non-Target university (yes, there are baby sitting positions on my school's career site, that's how non-target it is!).
I originally wanted to work for the federal government, but after couple of internships with a very well known Senator and a lesser known Congressman, I decided it was not for me. I had a friend pull a CapIQ screen of all broker/dealers in NYC and started cold calling right away.
I landed my first M&A internship at some bull shit no-name boutique and was literally cold calling high net worth clients asking if they wanted to invest in $2mm deals. It was bull shit, but it builds character and helps you build your story when you do informational or first round interviews.
Second, and a more relevant internship was with a decent (at the time) boutique in FIG. No offense to you FIGers, but that shit sucks. I learned a ton, but it still is boring. I built a great relationship with a senior VP but he is no longer a banker.
Finally, I had my most recent internship. This time around, it was no joke. I was actually working on live deals, building real models, and talking to CFOs explaining my models. Shit got real. Two weeks in, I got chewed out for not formatting a spreadsheet the way a MD wanted. I thought they were going to tell me to pack my shit and leave. Instead at the end of the chew out, he sat me down and explained that he really cared about my career development and wanted to see me do well. I'm still not sure whether this was true or just for him to save face, but whatever.
At the end of my third banking relevant internship, it brings me to the make or break point: Junior SA recruiting.
When I started to reach out to new people, many essentially told me to fuck off, but others gave me a hand.
I met and spoke with many successful bankers via means of introduction and referrals including many of Ken Moelis' deputies and Frank Quattrone. Yes, the famous Quattrone and others.
While I was networking with the hard-hitting bankers, I also cold e-mailed many Senior Associates and Junior VPs. I knew they were the ones running the campus recruitment process, so my e-mails were very brief. I included my GPA, relevant internships, and why they should hire me.
My e-mails were VERY good and still, I was only getting about a 40% response rate. Cold e-mails led to responses, responses led to informational interviews. informational interviews led to more informational interviews, and then, the first round phone interview. At one BB, I had 5, yes, FIVE rounds of informational interviews before they officially put me into the process to be considered for a first round.
Having relevant experiences on your resume, especially transaction experiences can be a curse, so you have to know technical questions cold and be ready to talk about the deal(s). Some of the questions I got were probably more appropriate for a first year lateral hire rather than a summer intern.
In the end, I interviewed at the following banks:
Citi
CS (HQ and two regional offices)
BarCap
DB
Rothschild
RW Baird
BMO Capital Markets
Jefferies
Of all the shops above, Rothschild was the only one that I did not make it to a super day and strangely enough, Rothschild M&A was actually my first choice.
Of all of my "getting through the gatekeepers (HR), CS was the most interesting. One campus recruiting lady essentially told me to stop annoying / calling her. In retrospect, I should have told her to fuck off on the spot, but I refrained from doing so. Instead, I went above her head and e-mailed actual bankers that got me in for the first round interview.
And of all of my interviews, the most memorable one was the super day at Baird Chicago. One of the VP looked at my resume and asked me, "what the fuck is University of xxxx / xxxx University, and how did you get here?" I knew from that point on, no matter what I said, I would not have gotten the offer. So I told him I took a cab from the hotel to get there. No smile, no smirk, you could smell the tension in the room. Whatever, dickhead.
Its a very long post (maybe WSO longest post?), but I want to mention the select few I met here on WSO whom I consider friends.
Flake, WallStreetOasis (Patrick), Determined, WellPlayed and Febreeze (yes, even you two), Gnome, Nouveau Richie, and some other guys I forgot.
In fact, Flake was actually the first person to know about my decision.
Hope this write up is a bit of inspiration for some of you all who are trying to break in either as a SA or first year analyst. I promise, it is possible.
I'd be happy to provide guidance / advice to those still trying to break in, but do not ask me to share my 'networking' secrets. If everyone sounded the same with the same pitch, we'd sound like robots.
Cheers,
Whiskey