What is it going to take to break into SunTrust Robinson Humphrey??
Points)
on 2/23/12 at 5:10pm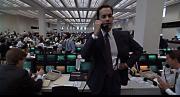 OK. I've applied twice to Institutional Equity Sales positions in Atlanta. I have the licenses that are needed to do the job with the exception of the Series 7. I have the relevant experience. I've done all the traditional stuff that everyone should do:
1) e-mailed the recruiter
2) professional resume
3) obtained Series 63 (all I need is Series 7, which requires their sponsorship)
4) networked on LinkedIn
5) contacted alumni
6) checked status daily online in terms of where I am in the process/followed-up with the recruiter
What will it take to break into Equity Sales there?
I feel as though I've done everything I can do and at this point I'm just checking their website everyday and applying to positions with the same negative result twice, but yet my background is solid!
Please help!