MARKETS
U.S. markets: We'll get to the damage in just a sec...but another measure to keep your eye on is the VIX. Wall Street's "fear gauge" jumped 44% to hit its highest level since April.
Weather: Hurricane Michael slammed into Florida's Panhandle with winds near 155 mph. It's the most powerful hurricane to hit the continental U.S. in nearly half a century.
Want Morning Brew Daily Served Fresh to Your Inbox?
Drop Your Email Below...

HEALTH CARE
Health Care Word of the Day, Brought to You by CVS and Aetna

If there's one word to describe CVS's (now DOJ-approved) $69 billion acquisition of health insurer Aetna it's..."transformative."
Bloomberg: The merger stands to "transform the U.S. health-care business."
Washington Post: The deal "could potentially transform the health-care industry."
CNBC: The DOJ's approval cements a deal "that could transform how U.S. consumers access health care."
Well, at least everyone's in agreement.
But what's really so transformative?
You know Aetna (-0.15%) as the country's third-largest health insurer. You know CVS (-0.72%) as the country's largest drugstore chain and the second-largest receipt printer by square foot. And now that they're on the same team...
CVS could become a full-stack neighborhood health center: Picture heading to your local CVS not only for your weekly floss run but also to access other medical services like blood tests or chronic disease screening.
They'll collect a ton of data: More personal touchpoints could allow the combined firm to better predict (and prevent) your medical issues before they turn serious.
*One important note before we move on: In order to win regulatory approval, Aetna will have to sell its Medicare Part D prescription drug business...which it has already agreed to do.
Zoom out: CVS/Aetna isn't the only pair in the health care space getting hitched. The DOJ also just approved Cigna's (a health insurer) takeover of Express Scripts (a pharmacy benefit manager) for $52 billion.
What's driving these health care deals
Costs for medical care and prescription drugs are skyrocketing. Consumers are fed up with rising prices and the lack of transparency from pharmacy benefit managers-the middlemen of the industry.
Competition from newcomers like Amazon, which recently bought online pharmacy PillPack for ~$1 billion, is forcing the traditional players to rethink their business models.
The bottom line? Stay patient. Transformation (to some degree) looks like it is coming...but you might have to wait a few years to notice the merger's effects.
STOCKS
Markets Took a Dive Wednesday. Here's an Obligatory Photo of Anxious Stock Traders

Did Jeff from accounting tell you no one is as ready for Friday as he is? Don't believe him. Wall Street is begging to call it quits on a rough week for the markets. To the numbers we go...
The Dow fell 800+ points to notch its worst day since February. The two leaders in the race to the bottom? Nike, down 6.81%, and Microsoft, down 5.43%.
The S&P 500 dropped 3.3% for its fifth-straight day of losses-its longest losing streak since late 2016. The tech-heavy Nasdaq dropped 4.1%.
Zoom out: October has been a *spooky* month for stocks. So far, the S&P is down 4.4%, the Dow is down 3.3%, and the Nasdaq is down 7.5%.
But...before you panic in a sea of red, consider Instinet head of trading Larry Weiss's comment to Bloomberg: "I don't think anyone senses any panic at this point. Given the levels we are currently at, a lot of people think that something like this and even more downside are slightly overdue."
MEDIA
AT&T Draws Battle Lines With Netflix
AT&T (-1.95%) is launching its own streaming service next year with a clear message: look out, Netflix (-8.38%).
The streamer is the brainchild of AT&T's WarnerMedia (the division that includes HBO, Warner Bros., and Turner). It's set to launch in Q4 of 2019 with HBO as the centerpiece.
The service doesn't have a name yet, but if it's really serious about taking on Netflix, we're thinking "AT&Chill" would hit the right note.
Why this was as predictable as Joffrey's death on GoT: Since the ink dried on AT&T's deal to purchase Time Warner (now dubbed WarnerMedia) four months ago, the telecom giant has been growing its ad spend/media offerings. Plus, it already offers on-demand premium content through its DirecTV Now, HBO Go, and HBO Now platforms.
One of the challenges for Warner? Balancing its existing deals with distributors (the bedrock of its business model) alongside its standalone streaming goals.
Bottom line: The project could be a thorn in the side of streamers including Netflix, Amazon Prime Video, and the upcoming Disney streaming service (which, FWIW, is also set to launch in late 2019).
RETAIL
Sears Could *Very* Soon File for Bankruptcy
It's as close to waving the white flag as you can get: the struggling retailer has reportedly hired boutique advisory firm M-III Partners to prepare a bankruptcy filing as soon as this week, sources told the WSJ.
Remember, Sears (-16.83%) has a $134 million debt payment due on Monday (which it's said it might not be able to cover). Its market cap is less than half that amount.
You're likely wondering if there's any second chance for 125-year-old Sears. Well...Eddie Lampert, Sears CEO/former hedge fund manager, pushed a strategy of shrinking Sears back to profitability with a broad restructuring plan announced last month.
But the outlook? Not so hot...
Sears's last profitable year was 2010.
It has more than $11 billion in cumulative losses since 2011.
Annual sales have fallen ~60% in that period to $16.7 billion.
Analysts say Sears will have to raise $1 billion/year just to stay afloat.
Sears stock-which traded as high as $144 over a decade ago-closed at 49 cents yesterday.
AUTO
So, Waymo, Now That You've Logged 10 Million Miles...What Are You Going to Do Next?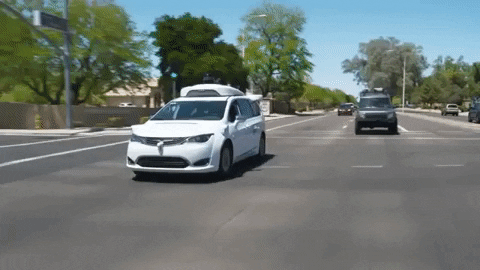 It'll "focus on turning [its] advanced technology into a service that people will use and love." That's no Disney World, but widening its lead in the autonomous vehicle race is probably more critical than hitting Typhoon Lagoon for the ninth time.
Let's back up for a sec.
In 2009, Waymo (a division of Alphabet) was comprised of a small group of engineers working in Google's "moonshot" facility.
By November 2017, Waymo's autonomous vehicles had driven 4 million miles on public roads.
In July 2018, they passed 8 million.
Looking ahead: Waymo is hoping to kick off a new transportation age when it launches its commercial robo-taxi service in Arizona by the end of this year.
TRAVEL
We're in It for the Long Haul
Each week, the Brew is partnering with the infographic wizards at Statista to visualize the most interesting stories happening in business and the economy.
Starting today, Singapore Airlines is resuming the world's longest nonstop commercial flight, which will take you from Singapore to Newark, NJ. One reason it's coming back after a 5-year hiatus? The new, fuel-efficient Airbus A350-900 Ultra Long Range plane makes it financially viable again.
And honestly? We don't think it'll be that bad.
Just sit back, relax, and throw on the first Lord of the Rings movie...then the next two Lord of the Rings...then take a 2-hour nap...then watch an NFL football game...then rewatch the first Lord of the Rings...then binge three episodes of The Office...
And before you know it, you're in New Jersey. Well, 18 hours and 45 minutes later.
Here are the other ultra-long flights crisscrossing the globe.


Ask the audience: What are your tricks for staying occupied on super long flights? Share them with us here and we'll let the community know your best tips tomorrow.
WHAT ELSE IS BREWING
Facebook's (-4.13%) WhatsApp said it has fixed a bug that allowed hackers to take over users' apps when they answered incoming video chats.
The U.S. has charged a Chinese spy with allegedly stealing trade secrets from GE Aviation.
Broadcom shares fell 5.36% after lawmakers received a memo calling for a review of the chipmaker's purchase of CA Technologies (-2.66%). Broadcom says the memo's a fake. Intriguing...
Altria (-0.33%), the maker of Marlboro cigarettes, is reportedly in talks to acquire a stake in Aphria (+14.13%), a Canadian marijuana company (per The Globe and Mail).
Square (-9.62% after-hours) CFO Sarah Friar will step down. Her next gig? CEO of Nextdoor, the social network for neighbors.
Apple (-4.63%) is planning a new digital video service that will give its original content to all Apple device owners for free, per CNBC.
BREAKROOM
FROM THE CREW
Let's address the elephant in the room: Many of you noticed that the initial newsletter we sent yesterday didn't have much...news in it. And if you didn't notice, then forget we said anything just now. Yesterday's email was perfect!
Anyway, you let us hear it in your replies. Here were a few gems:
"Think you forgot the email content today?....big night last night?"
"When you forget to do your homework but turn it in anyways."
"I think I might still be drunk from the after party but I think I'm missing the body of the email."
Health Care Trivia
Per the NHEA, what share of the U.S.' GDP is accounted for by health spending (as of 2016)? Full credit for getting within 0.5%.
(Answer located at bottom of newsletter)
Want Morning Brew Daily Served Fresh to Your Inbox?
Drop Your Email Below...

Breakroom Answers
Health Care Trivia
17.9%