MARKETS
Fed minutes: They could be the most closely examined minutes in the history of meetings. And they showed the Fed is set on a policy of gradually hiking interest rates to keep the strong economy steady-as-she-goes.
Pot: Popular marijuana stocks fell on the first day weed was legal across Canada. Looks like some investors are cashing in on the sector's major YTD gains.
Want Morning Brew Daily Served Fresh to Your Inbox?
Drop Your Email Below...

TECH
Facebook Takes One Step Backwards, Two More Steps Backwards

It barely touched 75 degrees in Menlo Park, CA yesterday, but Mark Zuckerberg sweat through at least five gray t-shirts. What's got the CEO on edge
1. Threats from investors
Yesterday, a group of major Facebook (+0.40%) investors (i.e. public pension funds and state officials) called for Zuck to step down as chairman of Facebook's board.
Their claim: "We need Facebook's insular boardroom to make a serious commitment to addressing real risks-reputational, regulatory, and the risk to our democracy."
A *very* quick list of those risks: The spread of misinformation on Facebook to influence elections, its role in promoting violence in Myanmar, a data breach that impacted 29 million accounts, etc.
But the move is less about actually removing Zuck and more about making a point. That's because Zuckerberg effectively has absolute control over the board thanks to his 59.9% share of voting power among Facebook investors.
2. More bad headlines
Last week, Zuck's crew introduced Portal (Facebook's answer to voice-activated speakers from competitors like Google and Amazon). Everyone promptly questioned whether Facebook-not exactly known for safeguarding data-could be trusted with an in-home device...with a microphone. And a camera.
At first, it was reported that Portal would not use your data to target you with ads on Facebook.
But yesterday...Facebook changed its tune. It said Portal doesn't have ads itself, but data about your behavior (like your call history and which apps you favor) could be used to target you with ads on other Facebook-owned properties.
Oh, and there was also a lawsuit from advertisers who allege Facebook knew about flaws in its video metrics far before it disclosed the issues.
3. Rivals hit the gas
While Facebook went into damage control mode, its tech peers executed some well-timed offensive plays.
Twitter (-1.04%) published an archive of ~10 million tweets from foreign troll accounts and announced it'll start showing users when tweets are removed for policy violations.
Apple (-0.43%) announced a portal to allow users to view what kind of data (like calendar events, reminders, bookmarks, etc.) the company has kept on them.
SHIPPING
A Philosophical Question About Global Trade
If a president withdraws from a global treaty, but no one knows this global treaty exists...does it make a sound?
For U.S. manufacturers and small businesses, the answer is "absolutely." We'll explain.
The obscure treaty we're talking about is the Universal Postal Union (or UPU), which sets shipping rates for international mail. Now here's why the Trump administration will be pulling out unless a better deal is reached:
The UPU gives developing countries a discounted shipping rate compared to wealthier countries.
One of the countries with a discount is China. The administration (and U.S. manufacturing trade groups) argues that lower shipping rates make it easier for Chinese e-commerce businesses to flood the U.S. market and undercut domestic companies
Trump trade advisor Peter Navarro: "It costs more to ship a package through the U.S. Postal Service from Los Angeles to New York City than it costs to ship that same package from Beijing to New York."
Zoom out: Tariffs are one method for the U.S. to strike China's economy. Forcing a change in the UPU is another.
+ Fun fact: We celebrate World Post Day on October 9, the anniversary of the establishment of the UPU in 1874.
FINANCE
Prudential Sheds One Heavy Title
Remember the first time your parents trusted you enough to take a date to the movies without a chaperone? Well, Prudential Financial (+1.91%) is feeling that very same way (minus the braces).
Regulators have removed strict federal oversight of Prudential-meaning the insurer is no longer designated a "systemically important financial institution."
And although being told you're no longer "systemically important" sounds like a diss...Prudential's celebrating. Here's why:
That label dates back to the financial crisis (you remember "too big to fail," right?) and comes with strict scrutiny from the Federal Reserve.
Prudential could now save tens of millions of dollars in regulatory costs. It'll also send packing Fed examiners who've worked at Prudential HQ since it first got the designation in '13.
The move also means zero nonbank firms are still considered "systemically important" by U.S. regulators. The Obama White House had previously applied that label to four nonbank firms-AIG, General Electric's GE Capital, MetLife, and Prudential.
Zoom out: This is further evidence the Trump administration is relaxing regulatory scrutiny outside the banking sector.
WORLD
U-S-A! U-S-A!
It feels good to be back on top. For the first time since 2008, the U.S. grabbed the No. 1 spot in the World Economic Forum's global competitiveness index, which used 98 different indicators to rank 140 different economies. Let's see who else made the top 10.
United States
Singapore
Germany
Switzerland
Japan
Netherlands
Hong Kong
United Kingdom
Sweden
Denmark
Reality check, per the WEF: "Many economies have yet to implement the measures that would enhance their longterm growth and resilience and broaden opportunities for their populations."
GAMBLING
Who Wants to Be a $900 Millionaire?
That's a lot of hands. But your chances of winning tomorrow night's gigantic Mega Millions jackpot? Just 1 in 302 million...and shrinking.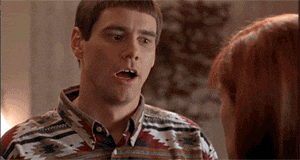 The Mega Millions jackpot ballooned to $900 million after no one claimed a winning ticket for Tuesday night's drawing (which was a measly $667 million). That payout's been growing since a Mega Millions jackpot was last won on July 24.
And if someone wins when it's drawn tomorrow night...it would mark the second-largest lottery grand prize in U.S. history.
The record prize? A $1.6 billion Powerball win in Jan. 2016.
So in the spirit of the big drawing...how about a look at the country's love affair with the lottery?
The average American spends $223.04 on the lottery each year, per LENDedu.
Massachusetts residents spend the most per capita at $763/year. And you North Dakotans play the least with just $45/year spent on the lottery.
WHAT ELSE IS BREWING
Tesla (-1.74%) CEO Elon Musk will buy $20 million worth of his company's stock. What a coincidence-Tesla owes $20 million from a settlement with the SEC on account of Musk's take-private claims.
Rob Sands, the CEO of beverage company Constellation Brands (+0.11%), will step down in March.
New York's AG has opened an investigation into MoviePass's parent company, Helios and Matheson (+3.63%), over whether it misled investors.
The U.S. decided not to label China a "currency manipulator" in a report released yesterday.
Campbell Soup's (-5.42%) heirs, who hold ~41% of shares, have sided with the company in its battle against activist investor Dan Loeb and Third Point, his hedge fund.
The SEC will consider seeking public comment on how it can ease the burden of quarterly financial reporting for public firms.
BREAKROOM
From the Crew
Say you do end up winning the Mega Millions jackpot. First of all, don't forget about your favorite daily newsletter :). Second, you'll have a choice of receiving an annual payment over three decades or a one-time lump sum. Which do you choose? Tell us here.
Brain Teaser
Can you find 13 animals hidden in these words? No letter rearranging required.
Pheasantoadderaturtleechareelionewtiger
(Answer located at bottom of newsletter)
Want Morning Brew Daily Served Fresh to Your Inbox?
Drop Your Email Below...

Breakroom Answers
Brain Teaser
Pheasant, ant, toad, adder, rat, turtle, leech, char, hare, eel, lion, newt, tiger.