The New-New Normal | The Daily Peel | 4/27/22
The futures traded slightly lower on Tuesday morning, and then things got weird. Your beloved tech stocks plunged lower, many hitting new 52-week lows. Oil and gold were flat, and the 10-year yield retreated slightly. ETH and BTC were both significantly lower. The Dow closed down 2.38%; the S&P was down 2.81%; the Nasdaq, yesterday's big loser, finished the day down 3.95%.
Not only are we entering what appears to be a bear market, Apes, but fears of a full-on r-word are on the horizon. Keep that barf bag close; it's going to be a wild ride.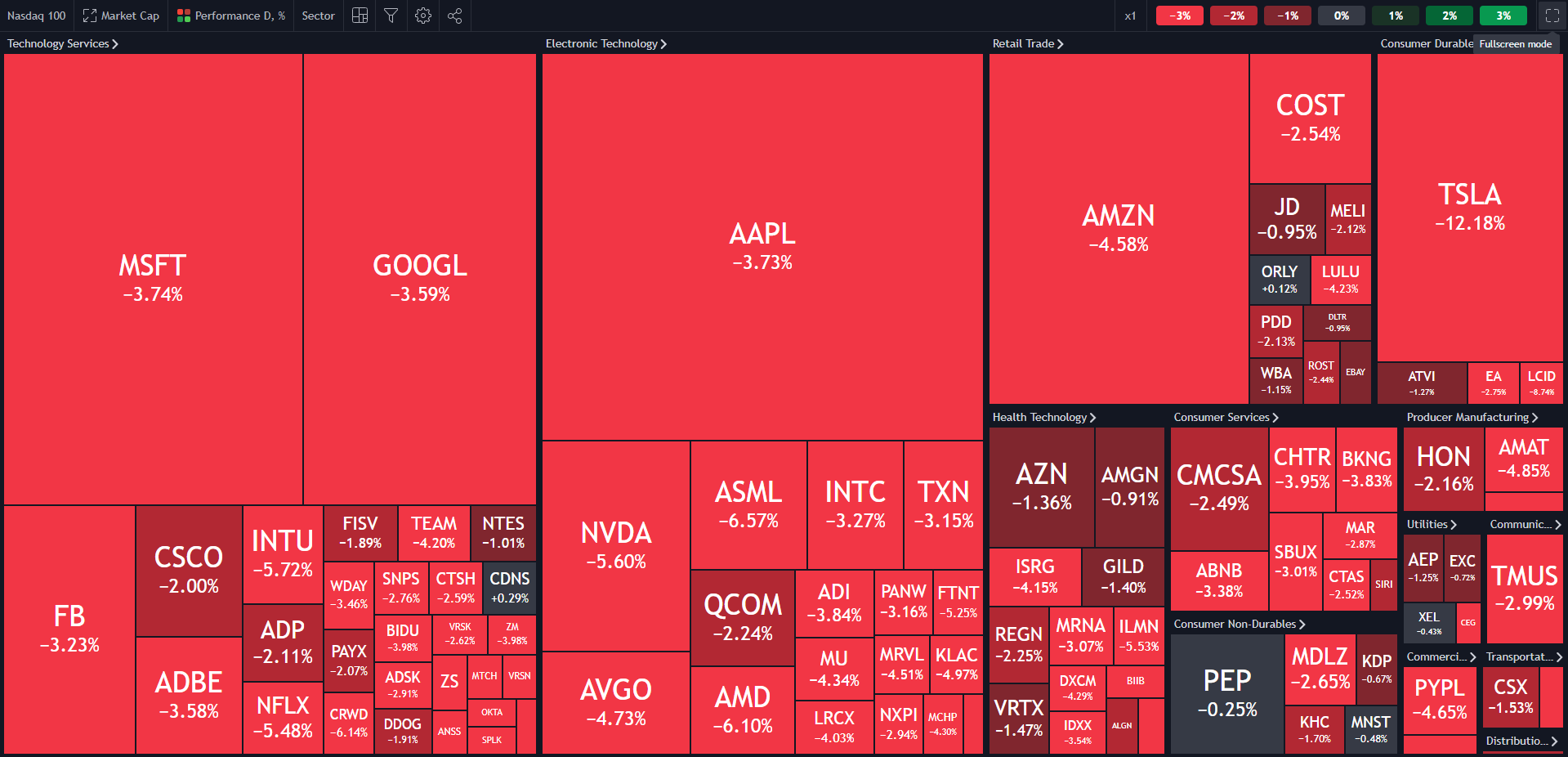 Yieldstreet lets you invest beyond the stock market with investments in real estate, art, supply chain finance, venture capital, and more - all at more attainable minimums than institutional funds. Deals target annual yields of 3-18% to help diversify and grow your portfolio. Come learn why over 350k members have invested over $2.5B to date.
Let's get into it.
The Truth is in the Data - Data on home prices, consumer confidence, durable goods orders, and new home sales were publicly released yesterday.
Home prices are up year-over-year by almost 20%, but unless you live under a rock or don't have the Zillow app, no surprise there.
Consumer confidence is higher than last month, but the number was a slight miss. We all get it; the average joe is starting to worry about the economy.
Durable goods orders bounced back this month, as did corporate investment, but supply chain issues still plague businesses across the country.
New home sales are steady while the housing market, in general, slows down as interest rates rise.
The macro headwinds haven't really started to crush souls just yet, but corporate spending and waning demand might be on the horizon because of them.
It's worth mentioning that the 10-year yield is off its recent highs; the benchmark is now trading at around 2.8%. While this is a reprieve for growth stocks, it doesn't mean the end of the pain is in sight.
We are going to talk about data this week, but we are on the edge of our seats for next week's FOMC meeting.
The Fed will meet on Tuesday and Wednesday and announce its next rate hike. You're no dummy - you know that everyone expects a 50 bps bump. It would appear that this is already priced into the market.
But are the secondary and tertiary effects on demand and future growth accounted for?
Not even Daddy JPow can predict the future. We've seen him try, and he was dead wrong on transitory inflation.
For example, no one could have predicted another spike of the 'cron in Shanghai, which has rippling macro effects in terms of both supply chain and energy demand.
No one woke up last month and said, "I bet Beijing will attempt to test 20 million citizens for the 'vid to prevent another serious lockdown event."
Let's just hope that "analysts' estimates" are close enough to the future's reality to provide some backstop in what looks like a broader bear market.
Real Estate Investing Without Taking Out A Mortgage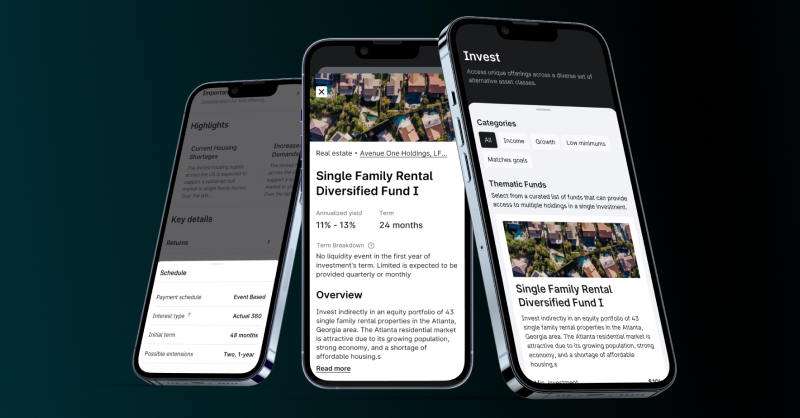 They say home is where the heart is, but thanks to Yieldstreet's real estate investments, home is where the money is.
Skip the most unpleasant parts of real estate investing and get the good folks at Yieldstreet to do it for you. With real estate investing from Yieldstreet, you can access private markets once reserved for the ultra rich and many different types of real estate assets all on one platform.
Invest with Yieldstreet today and see how investing in roofs over heads could put money in pockets like yours.
Waste Management ($WM) - Here's some good news for you: 94 employees at NYC's Department of Sanitation made over $300k in 2021. Hopefully, they invested some of that excess blue-collar scrill into Waste Management before $WM announced its earnings.
Shares of the sanitation collections company popped nicely after beating on the top and bottom lines. The North American garbage collection giant's shares were up 5.30% yesterday.

Sherwin Williams ($SHW) - If you enjoy a good argument, ask your significant other for help painting a room in your house. Whether it's the prep, the cleanup, or something in between, Sherwin Williams will be there to watch your spouse lecture you about why we caulk first and then paint instead of the other way around.
After being a key party to many domestic arguments, shares of $SHW ripped yesterday. Earnings for the Cleveland, Ohio-based paint and coating company were strong, and after a beat on the top and bottom lines, $SHW finished yesterday up 9.42%.

Tesla Inc ($TSLA) - Elon simps, wtf is going on? Do we need to take a break from $hit-pumping $TSLA and $TWTR to catch our breath?
I don't believe that Tesla's stonk is in decline over battery supply chain concerts, but it is plausible that investors believe Twitter might be a general distraction for Elon. Shares ended down 12.18% yesterday.
That being said, Tesla had one of its best quarters ever in terms of top and bottom lines as well as vehicles produced and vehicles sold.

Okta Inc ($OKTA) - Just like Okta's security earlier this month, Okta's stonk took a steaming dump yesterday, with shares losing more than 6.29%.
The identity provider was not alone in its lambasting, as the Nasdaq, broadly speaking, took a shelling. Okta had the illustrious honor of hitting a new 52-week low yesterday.
Even as the 10-year yield has slightly dipped in the last week or so, growth stocks like Okta continue to struggle to gain traction amongst investors.

Return to the Office? - The masks are coming off. City Centers are opening back up. People are finally out in public again. Nature is healing.
But just because much of pre-C19 life is going back to some semblance of normal doesn't mean that it should.
Knowledge workers, finance professionals included, are in full-up rage mode against the establishment. It turns out that people would rather continue to work from home. Who woulda thought?
Employees are demanding continued freedoms that were afforded to them for roughly the past two years, and by and large, employers are recognizing these freedoms or at least granting concessions like a hybrid work environment or shifted working hours.
The ugly babies in the crowd here are the BB banks. Not only have bankers been called back to the office, but their presence at their desks is also being tracked.
While this "tracking" isn't nefarious (it's used for space planning purposes, not the NSA), it probably makes some junior staff think, "Is this the life I really want to live?"
Management can feel their junior staff's disdain for being in the office. The commute, that heartless [email protected] of an MD, the long hours. Change is hard when you have a good thing going.
There's been chatter lately about Goldman raising its dinner allowance from $25 to $30. Certain finmemers certainly would like to take credit for this subtle jump.
This came a couple of months after an Uber Eats screenshot had made its way around, showing that the old dinner stipend didn't cover the cost of a Chipotle burrito, chips, a drink, delivery, fees, and tip.
With such pricing power for something so simple as a tortilla, rice, beans, meat, and salsa, it's no wonder why Goldman maintains a 'buy' rating on the mobility and service provider.
I'd argue that management at the vampire squid probably saw the pushback coming and, in all their benevolence, thought, "If we're going to f*ck them, we might as well use a little lube."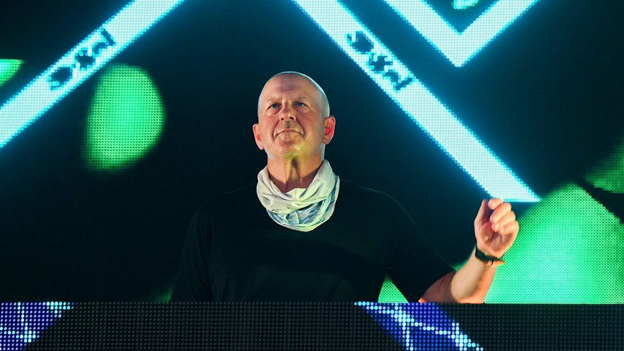 Not a lot of young bankers work 90-100 hour weeks for the WLB or the quality of life. If you want that, take a pay cut or master python.
Everything is transitory on some time scale. The only thing constant is change.
This mindset makes you wonder, "Will this push to return to the office actually last?"
"Karl Marx had it wrong when he said that religion was the opiate of the masses. Portfolio gains are." - Downtown Josh Brown