WEF, Wasting Everyone's Finances | The Daily Peel

Jan 18, 2023 | Peel #380
Happy Wednesday, apes.
Our Mr. Market felt cautious and kinda meh yesterday.
Goldman Sachs and Morgan Stanley announced their earnings, which were met with mixed reactions. Goldman's performance played a part in the Dow ending the day in the red.
Apple and Tesla, among some other mega caps, supported their respective sectors and the broader market.
Let's get into it.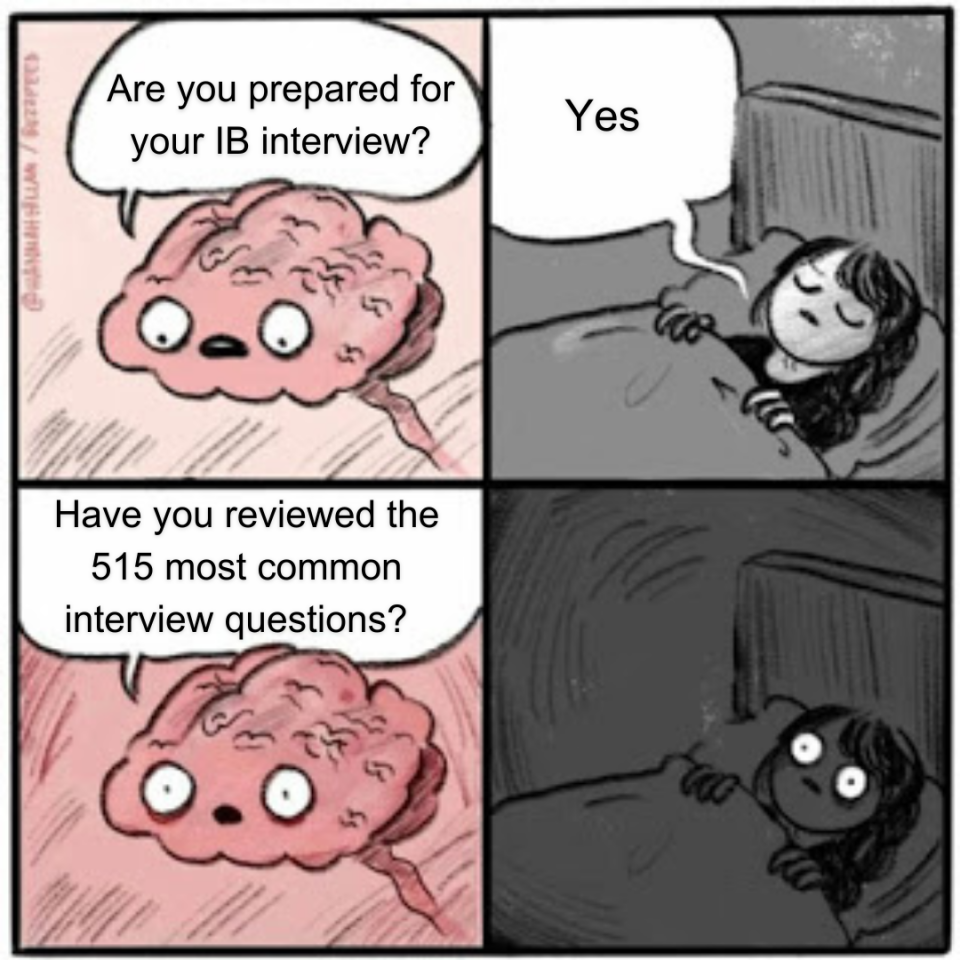 Analysts up and down the Street are brushing up on their skills as we speak, so there's no time to waste.
Brokeman Sachs & More-Gains Stanley
Batman vs. the Joker, Coke vs. Pepsi, The Red Sox vs. The Yankees - usually, rivals are pretty evenly matched competitors. Not this time.
Yesterday, we talked all about the more consumer-oriented banks, the ones that allow you to have money without having to fist-fight strangers over your "hard-earned" money. Goldman and Morgan Stanley, on the other hand, specialize in the clients that pay double my annual salary every year just to not have to sit next to you and me on flights.
All of these 6 major banks have a hand in pretty much every sector of the financial industry, but it's their specializations that can tell an economic story. For instance, Morgan Stanley was able to dance on Dj D-Sol's grave for the day yesterday, thanks to the bank's outsized exposure to wealth management
And dance they did. At close, after rising almost 6% on the day, Morgan Stanley became roughly 38.9% larger than Goldman, whose shares fell 6.4%.
So what happened? Well, I'm glad you asked.
Let's start with the good. Morgan Stanley narrowly squeezed past both sales and EPS estimates, despite profits dropping 40% compared to last year. Still, this was evidently priced in already, and investors were clearly pleased.
The bank leans on its wealth management division to drive profitability, a much more stable sector in the world of banking. Plus, as rates rise, the spread earned on loans - particularly those issued at the private bank - padded the earnings stats where dealmaking revenue sank like a rock. Some stats:
Wealth Management revenue: $6.63bn, +6.0% YoY
Trading revenue: $3.02bn, +4.5% YoY
ROTCE (a clutch measure of bank profitability): 16%
Total revenue: $12.75bn, -12.2% YoY
Goldman, on the other hand, primarily focuses on investment banking (dealmaking) revenue, which last quarter was about as reliable as George Santos's resume.
While bottles were popping in Jim Gorman's office, GS CEO David Solomon presided over the bank's worst earnings miss since immediately post-GFC. As valuations tumbled, rates spiked, and balance sheets grew shakier, M&A activity fell to a level almost as nonexistent at Solomon's hair. Gotta be fair, so here are some more stats:
Investment Banking fees: $1.87bn, -49% YoY
Asset & Wealth Management revenue: $3.56bn, -27% YoY
ROTCE: 11%
Massive growth in credit loss provisions, as well as spiking OpEx and huge severance expenses driven by terminations, were the primary culprits to Goldman's miserable Q4. The firm sees a rough road in 2023, or maybe it's just cover-your-a** time.
And there you have it. The large-cap American bank earnings szn is basically over, and it looks like it was even more of a doozy than expected. We got plenty more to celebrate the Most Wonderful Time of Year all this and next week, so don't worry. Might be even more humiliating when European banks, such as UBS, Credit Suisse, and Deutsche Bank, drop their reports in the coming weeks.
Roblox ($RBLX) ↑ 11.77% ↑
If there's one thing investors can rely on even during hard times, it's children demanding gobs of money from their parents to beat their friends in having the sickest Fortnite character.
Now, this ain't no Fortnite, but you smell what I'm stepping in. Roblox dropped their December 2022 metrics report yesterday, and with between 17-20% growth in estimated net bookings, investors were Electro Shuffling all over Wall Street.
Nvidia ($NVDA) ↑ 4.75% ↑
Every day that passes without a war in the South China sea is a damn good day for semi stocks.
And it gets even better when you add in one helluva bullish report from a top sector analyst, Vivek Arya of BofA. He got the people going with his report highlighting weakness in the industry last year and his assumption that it can achieve a "soft landing."
Nvidia got a special shoutout, however, owing to the anticipated success of its Hoppe GPU line. But don't get too psyched yet, the company reports quarterly results in less than a month, and we both know that anything could happen.
Emerson Electric ($EMR) ↓ 6.81% ↓
Nowhere in the world can you get a bigger "F U" straight to your face than on Wall Street. Yesterday's lucky recipient? Emerson Electric.
Industrial giant Emerson revealed yesterday plans to pursue a hostile takeover of National Instruments, a testing and measuring tool provider. However, NI has swallowed a viscous poison pill making sure that if Emerson pulls this off, it'll be at a sky-high price.
Emerson shareholders vomited continuously all day long. The firm has already been on a buyout splurge of late, and with an already elevated debt/EBITDA ratio, investors don't wanna keep fueling this apparent addiction.
Pfizer ($PFE) ↓ 3.70% ↓
And also, nowhere else in the world can you get punished for saint-like behavior like on Wall Street. It's a fun little avenue, huh?
And that was likely one of the primary drivers of Pfizer's nearly 4% fall yesterday. The firm announced plans to sell drugs in low-income countries at non-profit prices, meaning less disease for them to price gouge, making investors a bit upset.
Moreover, Wells Fargo analysts said the firm would have to "reset" from the pandemic for shares to "work again."
Wasting Everyone's Finances
The WEF, aka the World Economic Forum (damn, must've made a typo in the section header, my b), is underway this week in the single most pretentious location in the world, Davos, Switzerland.
The festivities kicked off yesterday as "leaders" in politics, law, business, finance, economics, and all that other hoity-toity BS met up to think really, really hard about how to fix the world.
The two show stealers of Day One include Liu He, China's Vice Premier, as well as European Commission chief Ursula von der Leyen. Von der Leyen lowkey threw shade at the US, saying that her commission would essentially firehose money into several different kinds of investments to stem the rush of EU companies across the Atlantic.
Liu He, on the other hand, made the pitch of a lifetime to drive international investment funds into the economically reeling nation. Just a day after we found out that the nation's population-a key driver of economic activity-dropped for the first time literally since 'Nam.
Liu was also put on blast when the Ukrainian first lady promised to hand deliver a note from her husband, Volodymyr Zelensky, to Liu in order to give to Chinese President Xi. In the letter, a game plan to (allegedly) end Russia's invasion has been laid out.
But, less specific to just ongoings in 2022-2023, there were still your classic climate stump speeches that (historically) go nowhere. US climate envoy John Kerry gave a beautifully delivered speech in which he stated the word "money" like 7x in a row, similar to a child begging for candy in line at the grocery checkout, when discussing what they need to stay resilient against climate change.
But, the real topic du jour was everyone's new best friend and Chegg's worst enemy, ChatGPT. Sure, there's a lot of FUD, but when Microsoft says things like how they plan to add one of the world's most advanced AI systems to its cloud network, it makes sense why the Terminator feelings start to ramp up.
And all that was just day one. There's much more fun and virtue-signaling to be had over the next few days and weeks for some.
If I sound like an overly-cynical hater right now, trust your instincts. Again, Happy Wednesday, apes.
The big question: Will the World Economic Forum ever serve an actual purpose? If so, what will this year's main takeaways be? Drop your predictions, and maybe we'll highlight the best ones tomorrow (emphasis on "maybe").
Yesterday - What can travel around the world while staying in one corner?
A stamp.
Today - It's 100 bananas off the WSO's IB Interview Course for the first 10 respondents. LFG!
You can have me almost every night. Sometimes I can be bad; sometimes I can be nice. Whether you're a child or an adult, I'll be there. What am I?
Shoot us your guesses at [email protected] with the subject line "Banana Brain Teaser" or simply click here to reply!
"There is no such thing as no risk. There's only this choice of what to risk, and when to risk it." - Nick Murray
Happy Investing, Patrick & The Daily Peel Team
Was this email forwarded to you? Sign up for the WSO Daily Peel here.