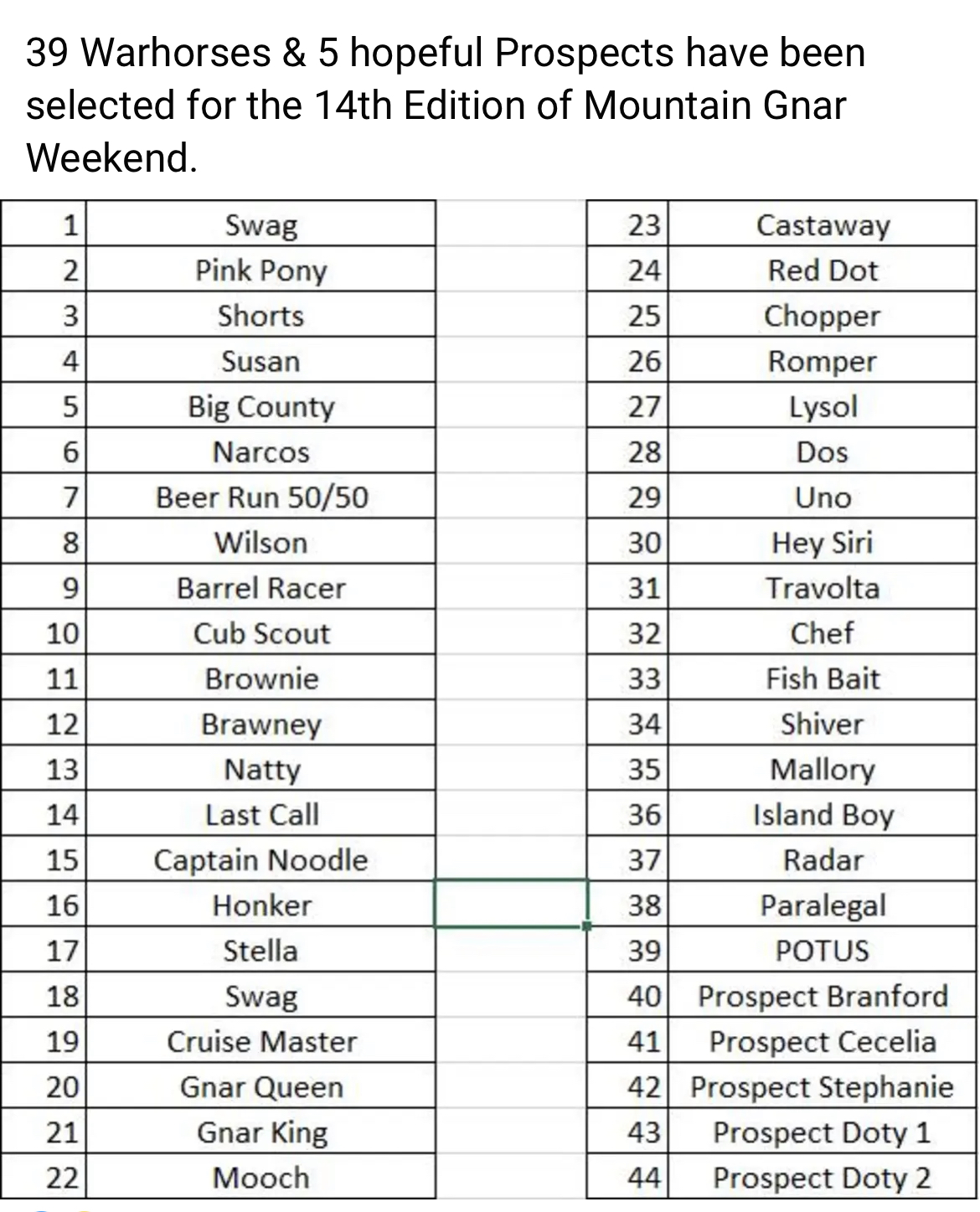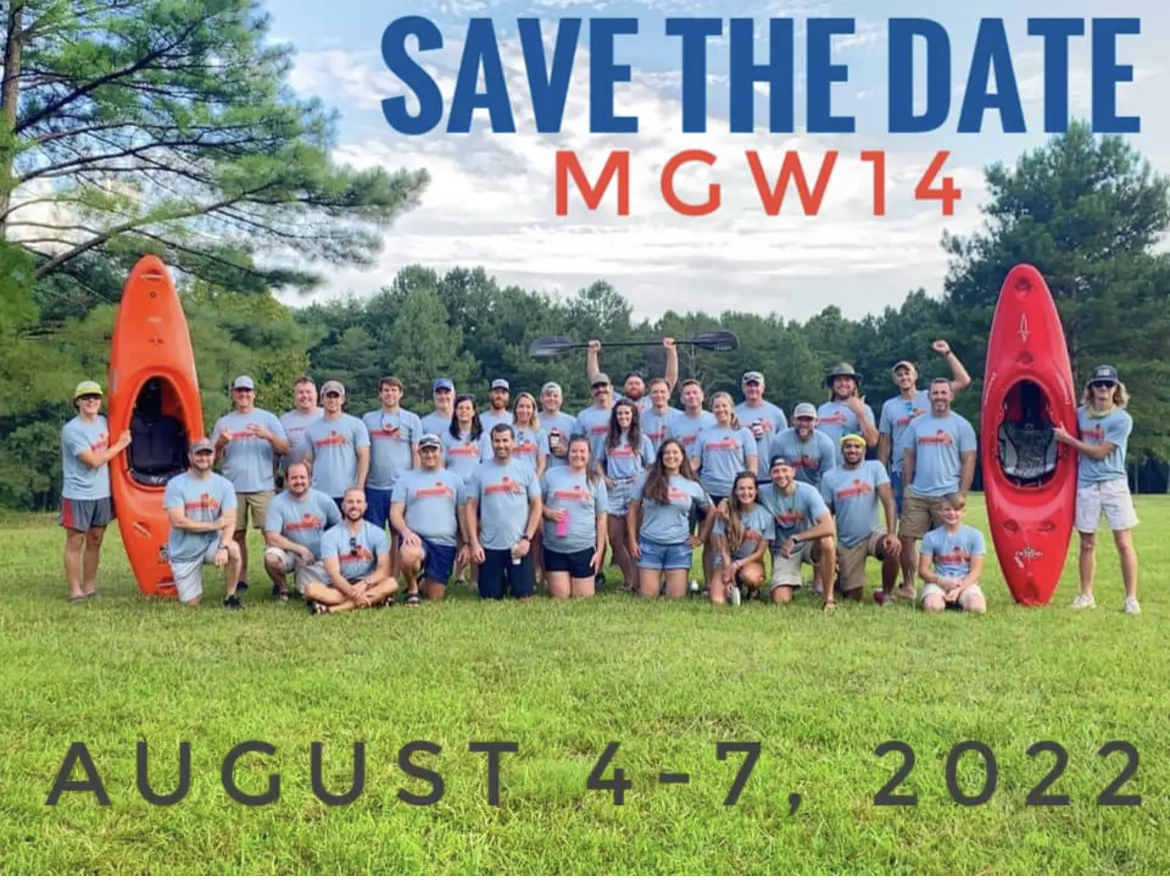 This weekend a group of friends and I are going on our annual camping trip. It's called "Mountain Gnar Weekend." This is the 14th edition of "MGW."
Our campground is in TN. It's about a 7hr drive for me. Some people go kayaking or white water rafting on the Ocoee. Others go mountain biking or fishing. 
If it's your first year, you're a 'prospect'. You receive an official nickname on Saturday night after a group dinner and after the band plays. Then on your second year, you come back as a 'Warhorse." We have 44 people total coming this year.
If you fall out of a raft or kayak on the river and have to 'swim', you have to drink a booty beer out of your shoe Saturday night after the band.
Lots of these people I only see once per year so it is good to catch up and have a few drinks around the campfire.