Exit Opps: Lazard vs. Moelis vs. Evercore
I've decided to do a series of posts analyzing the various exit opportunities in banks, consultancies and PE shops. For this week I chose three EBs (given that they are often compared to each other and are roughly the same size in terms of headcount) and tried to find out how many of their grads end up in the big four PE mega funds. Below are the results.
Let me know in the comments what combo of firms or banks to do next week!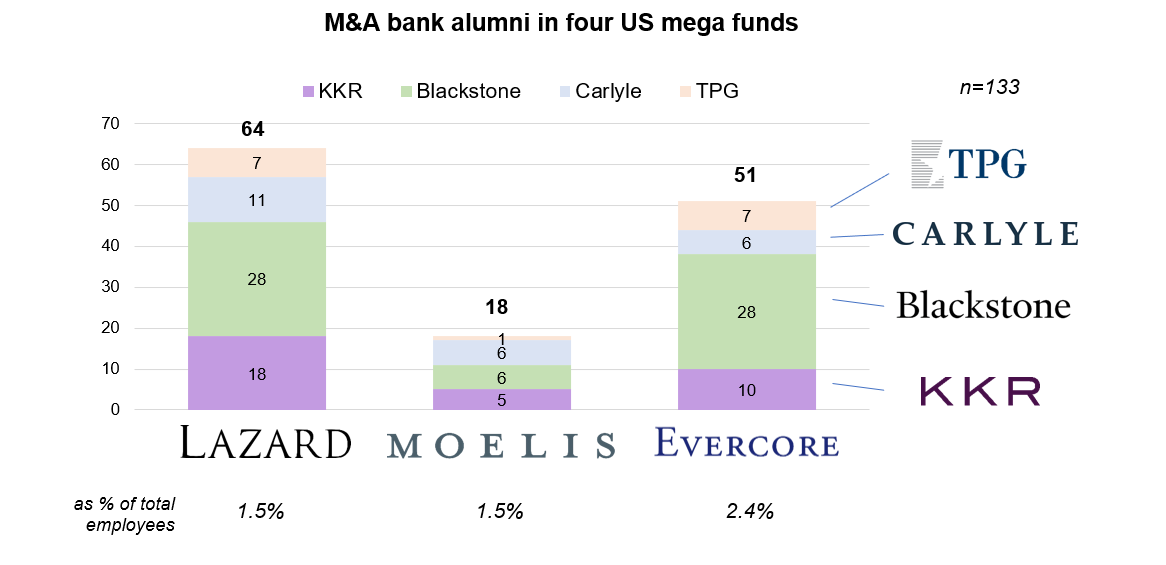 [Background: Over the winter lockdown I coded a software tool that allows to crunch LinkedIn data like a boss. Originally, I meant it to be a company management due diligence tool for investors, but later I realised that its a lot more fun to use on large organizations like banks or PE funds.]
Links to raw data: Lazard, Moelis, Evercore. Go to "Timeline", click on "Past Employees", click "Show other jobs" to see where people end up after leaving.