Best Buy: The Mismanagement Death Spiral Continues
IB
Points)
on 8/21/12 at 8:00pm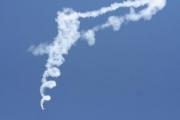 It hasn't been a good week so far for Best Buy shareholders. Yesterday shares fell 10% after the board announced that a Frenchman from the hotel business will take over as permanent CEO next month. And then this morning it opened down almost another 10% before recovering after dumping a hot steaming pile of poor earnings on us.
Founder and former Chairman Dick Schulze could have chosen to be among those selling, unloading his 20% stake in the company. Instead he has been pulling together former executives from the good old days to do a reunion tour; and has made a preliminary offer to buy the company for $24 to $26 per share. Because of Minnesota's unique takeover laws nothing is formal yet, but with the recent drops this offer is 35% to 45% above the current share price. However the deal would be difficult to pull off because of the debt required. In addition it could be argued that Schulze's heavy influence on the company is partially what got it into this mess in the first place.
In 1997 Michael Dell once said the best thing Apple could do would be to "shut it down and give the money back to the shareholders". While he was proven very wrong, and I don't think we're at that point yet with Best Buy, we could get there very quickly if things continue to deteriorate. I give credit to Schulze because at least he thinks the company still has a fighting chance, otherwise he would be liquidating his shares.
What would you do if you owned 20% of a company that was very clearly being mismanaged and very clearly headed for the crapper?
I'm obstinate, stubborn, and would fight to the very end. But that's also because I believe strongly in the decisions I make. It would be completely against my personality to just watch something I spent most of my life building be wasted away by a bunch of clowns. Yeah maybe it's at least partially my fault that the company got to this state, but I would do everything I could to turn it around not just because for the money but because if it were my company, it would have such a strong personal meaning to me. Even if after taking the company over and my turnaround plan fails and the company still goes bankrupt, I would be able to at least live with myself knowing that at least I gave it one last try.