The Fall of Best Buy
IB
Points)
on 8/7/12 at 10:30pm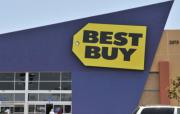 Whether it was to get a new PlayStation game or just to gawk at the newest big TVs, I used to love going to Best Buy. I even worked there for a while when I was in school. It paid pretty well and had a sweet discount too. These days I can't even remember the last time I was inside one of their stores. I'm not alone either; net income has fallen from $1 billion in 2009 to a loss of $1.2 billion last year, and the company's share price has dropped from $47 in mid 2010 to below $20. Yesterday Dick Schulze, the man who founded the company, was its CEO until 2002, and its Chairman until June, announced he is seeking to buy out the company. Aside from the challenge of arranging at least $9 billion to complete the deal, is there even then is there anything that can be realistically done to bring Best Buy back to its former glory?
It used to be you had to go to Best Buy (or Circuit City, or others) if you wanted a computer or a nice TV. Wal-Mart, Target, and other stores didn't sell them, and if they did the selection was poor at best. Best Buy's differentiating factor was that its employees were supposedly more knowledgeable and that it had the installation and after-sale services the others did not. This was also when a 42-inch TV was $2000+ and weighed 50 pounds. Now you can just do all your research online and throw a new Samsung LED in your cart on Amazon while sitting at home half naked taking pulls of Sailor Jerry. And if it breaks, you just buy a new one.
If you walk into a Wal-Mart and Target now, the electronics section even looks like a small Best Buy. And who cares about getting it installed? Most stuff now basically hooks itself up.
Best Buy's turnaround strategy to date has essentially been to become more like RadioShack and to double down on the strategy of trying to convince people they are too stupid to plug in their own electronics.
Best Buy's retail store strategy is to increase points of presence, while decreasing overall square footage, for increased flexibility in a multi-channel environment. The company intends to remodel key stores with a new Connected Store format in fiscal 2013, and to continue to build out the successful Best Buy Mobile small format stores throughout the U.S.
Geek Squad, Best Buy's 24-hour tech support task force, and AARP today announced the launch of a new program that provides millions of AARP members nationwide access to advice and special discounts on Geek Squad services.
Aside from being able to see and touch new toys before we buy them, do we even need standalone electronics stores like Best Buy anymore? If Best Buy is to stick around, what can it do to keep from going the way of Circuit City, CompUSA, and others?