Housing Sales Go Bye-Bye | The Daily Peel | 2/22/22

Feb 22, 2023 | Peel #404
Silver banana goes to...
Safe to say, markets did not have a fun President's Day to start the week. Maybe they were hungover from General Washington's 291st birthday party on Monday, or maybe (just maybe) this whole "soft landing" thing was a bit of a pipe dream. The world may never know.
Regardless, after yesterday's market mauling, the Dow has now given up all gains seen thus far in 2023. The rest of the US's Big Three indices are still mildly positive, but Tuesday was far from a kind session.
Stocks sold off in droves, largely on the back of the newly kindled Valentine's romance between Xi and Putin, likely paired with profit taking given the year's already outsized gains. Treasuries yields spiked in the meantime despite pretty mid demand at yesterday's auctions while the dollar was quietly higher.
Let's get into it.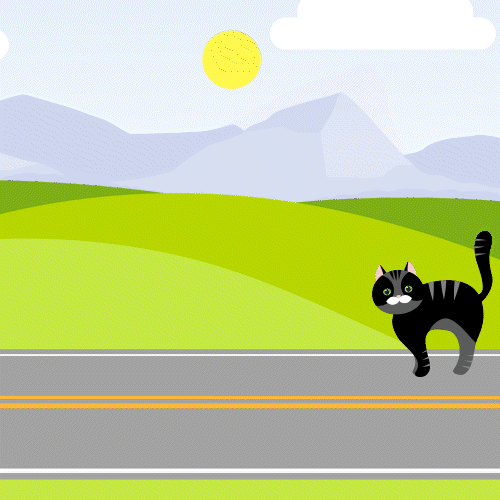 The Dead Cat bounce is old news, now we're confronting the evolution: The "Flat Cat" Landing.
Translation: while the markets try to rally, Powell isn't taking his foot off the rate hike pedal (we like to think he drives an '82 'vette)...
So how can you avoid getting pancaked like poor Mr. Mittens?
This art investment platform's last three exits delivered +10%, +13%, and +35% net returns. And no, 35% returns is NOT a typo. In fact, Masterworks has had every single one of their exits to date deliver positive returns to their investors, even through 2022's record rate hikes.
You see, the art market is way less affected by macroeconomic swings than stocks. Meaning you don't have to worry if JPow is in the mood for some reckless driving.
Masterworks is helping over 620,000 people unlock the $1.7 trillion high-end art market, so investors like you can diversify with pieces from names like Banksy and Picasso. No wonder offerings have sold out in minutes.
Fortunately, you're a Daily Peel reader, so you don't have to worry about that. You can skip the waitlist with this VIP link
Not Lovin' It: Housing Edition
Let's take a trip down memory lane. What were you doing 12 years ago? Whether you were scrolling through MySpace, bumpin' Party Rock Anthem by LMFAO, or, like me, getting potty trained, you sure weren't buying an existing home in the United States.
And you weren't last month either, were you? We didn't think so.
January 2023 saw the lowest rate of existing home sales in 12 years. If you were one of the few unlucky enough to be in on that annualized 4.0mn existing homes sold last month, then congrats on the high rate and higher stress. We wish you the best of luck. For those not involved in that cohort, let's point and laugh for a moment.
Sales of existing homes across the United States continued their precipitous drop last month, falling by 0.7% last month and officially reaching the lowest level since October 2010. It's almost like the housing market was going through a bit of a struggle back in 2010 or something.
Oh, that's right, that was the revival of the once-thought-for-dead US residential real estate market. Now, we're not in nearly as dire a position today as we were then (yet), but slowing existing home sales, especially to this degree, should be a mild cause for concern.
Housing and housing service-related expenses are not only nearly 1/5th of US's GDP, but for the average American, their home is the single most important part of their financial lives.
The velocity of exchange in that market provides things like price stability and ease of tapping home equity that tend to dry up during times of large-scale housing market uncertainty. Alone, slowing home sales aren't worth losing sleep over, but the economic circumstances this trend is symptomatic of certainly can be.
But lowkey, that's kinda exactly what JPow wants to see. Loyal Peelers already know that home prices blew up more than cordyceps in The Last of Us since the pandemic began, so a decline here isn't gonna dare JPow to spike rates more than otherwise planned.
That's because the velocity of exchange serves as a reliable proxy for demand. As this demand weakens in the face of hella-elevated interest rates, there's only one direction for prices to go. Maybe even to a level that the average person can actually afford!
Crazy, I know, but it's obvi not all sunshine and rainbows. Home resales, the single largest slice of the home-exchange market in the US, collapsed nearly 40% YoY. Moreover, as home sales fall amid a dry-up in demand, that's only more reason for homebuilders to underinvest in building out housing supply across the US. Not exactly ideal for those of you looking to buy a home. Ever.
Still, confidence amid homebuilders managed to rise (somehow) while the median price of these homes (somehow) still increased by 1.5%. But, like we always say, as long as it's making cents, it don't have to make sense.
AMC Entertainment ($AMC) ↑ 16.30% ↑
A Monkey Circus. That's all this stock is, and I'd apologize for the offense, but the only traders dumb enough to hold shares already refer to themselves as "apes" (even though we at WSO are obvi the real apes), so I'm not even gonna try.
And speaking of these apes, they happen to absolutely hate $APE. For those smart enough to stay far away, the $APE investment is just preferred shares in the movie theater chain. BUT, of course, there's more to it, as AMC was expected to complete the conversion of $APE into regular ol' AMC shares next month.
Not so fast. Large shareholders in AMC have now filed suit against the firm on the incoming dilution from the conversion process. As this suit will almost certainly delay the conversion and thus delay any ownership dilution for existing shareholders, shares popped off yesterday.
Moreover, earnings expectations for the shitco are at an absolute rock bottom. Apparently, however, some traders think they might be able to pull a beat out of their ass, so hopes of that kinda got the people goin' yesterday too. Stay tuned for the drop early next week.
HSBC Holdings ($HSBC) ↑ 4.55% ↑
While the rest of the country zigs, one of the UK's largest banks zags as global banking giant HSBC reports some surprisingly non-trash numbers for its latest quarter.
Shares ripped (for a UK-based bank) on the back of mostly solid earnings figures released on Tuesday. Sure, EPS missed, but nobody read that far down on the income statement as sales beat by ~7.5%.
Like most other banks, this team is psyched about rate hikes. During last quarter's call, the firm reiterated their expectation that higher costs of money for you will lead to more money for them. Isn't that great?!
Well, it is great if you own shares. Despite the still low (but growing) confidence in the UK / EU economy for 2023, HSBC, as the continent's largest bank, maintains that "safety premium" that others envy. Good luck.
Dillard's ($DDS) ↓ 17.13% ↓
Oof. These guys didn't get the memo? Alright, fine, time to clue 'em in.
Department stores are dying faster than your lung cells every time you hit that dispo. In this case, the Southern-focused, high-end retailer Dillard's reported earnings yesterday only to make every shareholder wish they didn't.
Sure, earnings of $14.50/sh clobbered guesstimates, but sales still managed to miss widely. Meanwhile, there was a whole lot more going on behind the scenes to add fuel to yesterday's fire.
First off, JP Morgan slapped the stock with a fat downgrade to sell. As if that wasn't enough, Dillard's is also going hard with store closures amid Holiday sales so bad you'd think this was the year the Grinch finally stole Christmas. Better luck next year, team-if you're still in business, of course.
Home Depot ($HD) ↓ 7.06% ↓
Home Depot's gonna need plenty of supplies to build their way out of this one. Yesterday's more than 7% loss for this textbook-blue-chip name was about as anomalous as that 6'2" dude winning the NBA Dunk Contest this weekend. Fr though, how does that happen??
Who knows, but for Home Depot, it had to be earnings numbers, right? Right. In the face of a 10% dividend raise, an EPS beat, and sales numbers roughly right in line with expectations, shares tanked on less-than-exciting guidance for the next quarter and fiscal year.
Home Depot expects per-share earnings to contract slightly in 2023, largely due to plans to raise pay for workers at a $1bn cost. But to Mr. Market, wanting to pay workers a slightly better than starvation wage is the fiscal equivalent of a company developing the bubonic plague. Hopefully, this time it goes better than in 14th-century Europe.
Get 'em Some Prozac
Apes, those poor, sweet venture capitalists need our help. From their bayside homes with pure marble balconies overlooking the best views known to mankind, the VCs among us are depressed-so depressed, in fact, that their deal funding has reached a 9-year low.
That's right, two basically decade-long lows in one edition of the Peel. How we feeling about the US economy today, apes?
Anyway, Q4 of 2022 saw VCs raise only a tiny $20.6bn in deal funding, a monumental 65% drop from the same period in 2021. Wow.
I'd ask, "what's going on?" but we all know you apes are more than aware already. Dealmaking across the board, from the seed stage to IPO listings, has slowed dramatically since the glory days of the pandemic. As usual, we can thank JPow for that.
Raising rates, aka increasing the cost of money, makes throwing a**-loads of dollars at random companies that end in ".ai" a slightly harder decision. Much of that cash being thrown around, particularly in the late 20-teens decade, came from a secular increase in VC exposure by institutional investors like endowments, pension funds, and aggressive fund managers looking for creative ways to outperform. Now, that's coming back to bite them.
Not only is that biting them because the deals are a lower dollar and price-in lower expected returns, but because of the illiquidity associated with the VC market. That means that despite record-low deal flow, those institutional investors are largely along for the ride whether they like it or not.
Moreover, this is a great example of those "monetary policy lags" economists are always hyping up. For example, despite it taking this long for the effects of pricier money to reach the VC stage, this could potentially drive a far slower pace of IPOs and other new listings on equity markets that many investors have gotten used to in recent years.
Anecdotally, rumor has it that early-stage deal flow is slowly but surely starting to make a comeback. The hard data takes a while to gather and make any sense (or cents) out of, but stay tuned; we'll keep you updated.
The big question: How will the slowdown in VC funding impact markets in the short and long term? Are any particular industries more or less in trouble than others?
Yesterday - What is the sum of numbers from 1 - 100?
There are precisely 50 pairs of numbers from 1 to 100, whose sum is 101.
1+100 = 101
2+99 = 101
3+98 = 101
So, 50 * 101 = 5050
Today - It's 100 bananas off the PE Master Package for the first 3 correct respondents. LFG!
I have an eye but cannot see. I'm faster than any man alive and have no limbs. What am I?
Shoot us your guesses at [email protected] with the subject line "Banana Brain Teaser" or simply click here to reply!
"The ability to say "no" is a tremendous advantage for an investor." - Charlie Munger
"Net returns" refers to the annualized internal rate of return net of all fees and costs, calculated from the offering closing date to the sale date. IRR may not be indicative of Masterworks paintings not yet sold and past performance is not indicative of future results. See important Reg A disclosures: Masterworks.com/cd
Masterworks' offerings are filed with the SEC, view all past and current offerings here or at SEC.gov.