Market & Macro Masochism | The Daily Peel | 12/30/22

Dec 30, 2022 | Peel #369
Happy Friday, apes.
And a happy final trading day of 2022! Only one day left, apes, and if we keep posting days like yesterday, 2023 might be a year that *doesn't* punch you and your portfolio in the face every single day. We did get some reprieve with markets broadly gaining yesterday, likely 2022 trying to apologize to us for the other 364 days. Too little too late, and for the last time in 2022…
Let's get into it.
Make Money in Real Estate Like the 1%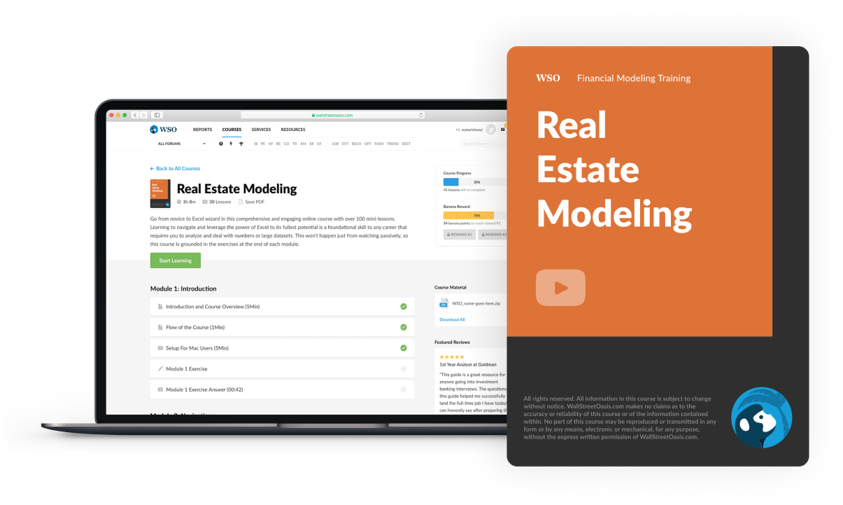 Passive income is all the rage on TikTok these days. This magical stream of money that builds while you sleep, day after day, seems too good to be true.
Passive income can come from a bunch of different places, but real estate might be the king of them all. Returns tend to be stable, and in the right market, can provide equity growth along with checks coming in every month.
Breaking into the industry is the tough part-unless you rub elbows with the 1% of the 1%, you'll need a broad toolkit to prove you have what it takes.
That's where WSO's Real Estate Modeling course comes in. Whether you're looking to manage office buildings or oversee a residential portfolio, we'll teach you the tricks of the trade. Packed video lessons range from the basics of multifamily modeling to the nitty-gritty of GP vs LP equity.
Since we've got a soft spot for Peel readers, we're also giving out free access to our Powerpoint Course for the first 50 Peel readers to sign up for the RE course by the end of the day. Don't let this fall to the bottom of your to-do list, spots are filling up fast.
Sign up today and get in on the greatest wealth building machine of all time.
Messy Macro & Mangled Markets
Okay - a lot happened in macro and markets in 2022. Take a deep breath because, over the next 1,712 words you read, we're gonna attempt to recap the biggest swings, hits, and (primarily) misses. To quote the intro, let's get into it.
We came into this year on one hell of a high note. In fact, the S&P actually hit its all-time high on January 3rd, 2022, just below the 4,800 level. I know, all-time highs and 2022 are basically oxymorons now, but there was a time they were as tight as Tom & Gisele (key word being *were*).
Since then, we registered inflation prints that would've made even Ronald Reagan throw up. We peaked at a CPI of 9.1% in June of this year, avoiding double-digits, unlike our overseas brethren. June also happened to be the month we thought a summer rally was kicking off. Then, we saw 9.1% and sold harder than they did in Margin Call.
But that still didn't even trigger the deepest selloff of the year. That honor goes to Tuesday, September 13th, when the S&P shed 4.3% following August's CPI report, which, like a character taking their glasses off in a rom-com, was way hotter than expected.
And if you happen to be out of the markets that day, your portfolio was saved big time. In fact, just 5 days this year account for ~95% of the market's overall drop, according to an analysis by Barron's. The others include:
Wednesday, May 18th: -4.0% (TGT & WMT miss earnings, spending scare)
Monday, June 13th: -3.9% (CPI on previous Friday, S&P enters bear market)
Friday, April 29th: -3.6% (Amazon misses earnings, Big Tech dumps)
Thursday, May 5th: -3.6% (Powell "assures" no rate hikes > 50 bps)
If you happened to pull your entire portfolio out on those days only, please call me. I have a (now very small) account for you to manage.
Of course, markets weren't the only thing that was down. Housing sales just this past month hit their lowest level since April 2020. Then, it was a terrifying disease running all over the world. Now, it's JPow's rate hikes scaring us into homelessness.
Commodity prices, on the other hand, spent most of the year the opposite of down. Global oil via Brent Crude entered the year at $83 and ran >62% to $135 by early March, only to fall back to Earth by >44% to $75 by the beginning of December. That led to US gas prices hitting an average high of $5.02 in the week of June 14th, just a day after the Bronze Medal winner for worst S&P performance of the year. Yeah…tough week.
Alright, I gotta wrap this up, but you get the point. 2020 and 2021 saw markets and macro do nothing but skyrocket. 2022 showed up at that party and poisoned the keg, killing the vibe for everyone. For some shoutouts, let's n
Redfin ($RDFN) ↑ 12.70% ↑
Who's got diamond hands? After falling ~90% this year, shares in real estate brokerage platform Redfin gained big on otherwise terrible news.
Unemployment, represented by weekly jobless claims, spiked recently, according to data that dropped yesterday. Unemployment rising, generally speaking, is bad. Shocking, I know, but Redfin traders were loving it.
And that's largely because traders, like you and me, are selfish pieces of garbage. Unemployment rising faster than expected tells JPow his rate hikes are working to tighten the labor market. That means the probability of a 50 bps rate hike (or higher) coming in February is less likely.
And and, that bodes well for housing stocks that are literally begging for lower mortgage rates. Lower rates = more housing activity = more $ for Redfin.
Netflix ($NFLX) ↑ 5.14% ↑
You like doubles of Jack & Coke; Netflix likes double rating upgrades from formerly ultra-bearish analyst teams. You may subscribe, but you are not the same.
A leader in yesterday's big up day, Netflix gained over 5% on a rating flip, straight from sell to buy, from CFRA analyst Kenneth Leon. His take basically comes from a view that Netflix's advertising spin puts it back in the streaming market's driver's seat.
Cal-Maine Foods ($CALM) ↓ 14.50% ↓
Unlike the ticker suggests, investors in Cal-Maine were anything but calm yesterday.
Basically, investors chickened out of the egg and other food-producing giant after seeing a fat miss on earnings in the firm's latest quarterly report. Despite the fact that egg prices almost tripled this year, EPS came in well below expectations. Despicable.
Still, the report overall wasn't that bad. But as we know all too well, when dealing with someone as bipolar as Mr. Market, even "good enough" is nowhere near good enough.
Utz Brands ($UTZ) ↓ 3.01% ↓
Like a toddler when it gets food all over itself, a young, trendy company losing money on earnings is cute and cuddly. When a 101-year-old does it, it's mostly just sad.
And that 101-year-old today is Utz Brands. The maker of notoriously-airy bags of chips and pretzels slumped over 3% yesterday as continued selling builds. No earnings dropped but based on Utz's friend Cal-Maine's numbers, it was tough to get hyped about snacks today.
Platinum Banana: Company of the Year
Time for the big one. All week, we've been drowning in the prestige of the annual Platinum Banana awards. Today, that prestige reaches a peak not seen by the Oscars, Heisman, or even Nobel Prizes, according to experts.
Now, for this one, you could argue there is a correct answer. That would, of course, be Occidental Petroleum, whose shares dominated the S&P with a gain of just over 100% as of yesterday's close. But that's too easy.
It's too easy of a pick, but that's not the only issue. The company's share price rise this year is due to exactly two things, being 1) oil price rises and 2) Warren Buffet backing up the truck and acquiring just under 20% of the firm.
Great year, but boring and easy. For the real winner, we gotta get a little weird.
As much as I hate to say it, the mainstream media actually got this one right. I tried all day today to think of any other company that can compete, but Yahoo nailed it with their pick for 2022's company of the year. But now, that company can claim some REAL prestige with its newly awarded Platinum Banana. And that company is…
Costco Wholesale Corporation!
Costco, for lack of a better word, is a baller. Sure, shares may have fallen 19.44%, but that's still 31 bps worth of outperformance, so I'll count it. Plus, what other company this year had its founder threaten to literally murder its CFO over the price of some hot dogs?
Aside from the death threats, Costco kept it fun, loose, and super chill in 2022. Despite record inflation, the discount wholesaler managed to maintain its bottom-feeder prices, so broke guys like me can still ball out.
And no, I'm not saying that just because I happened to open a membership this year, but because it's true. While direct competitor Sam's Club raised its annual subscription price for their (garbage) membership, Costco said "f*ck that" and hooked up the people while every other price around them shot into the stratosphere like Jeff Bezos.
Moreover, the company's fundamentals still posted a hella strong year. Sales rose nearly every month on both same-store and aggregate metrics. Further, EPS stayed strong despite cost increases facing the company. They ate inflation for us, and in turn, we ate their hot dogs (for $1.50).
Props to you, Costco. Thanks for keeping us fed, dressed, fueled, and, most of all, not homeless. Good luck to whoever has to follow that up in 2023.
The big question: Will Costco ever raise membership / hot dog prices? Can the company continue its strong performance during further deteriorating macro conditions? And who will dethrone the King in 2023?
Yesterday - What 5-letter word typed in all capital letters can be read the same upside down?
SWIMS
Today - It's 100 bananas off the WSO's Real Estate Modeling Course for the first 10 respondents. LFG!
The cost of making only the maker knows, Valueless if bought, but sometimes traded. A poor man may give one as easily as a king. When one is broken, pain and deceit are assured. What is it?
Shoot us your guesses at [email protected] with the subject line "Banana Brain Teaser" or simply click here to reply!
"Betting against entrepreneurs who are changing the world has never been a profitable endeavor." - Chamath Palihapitiya
Happy Investing, Patrick & The Daily Peel Team
Was this email forwarded to you? Sign up for the WSO Daily Peel here.