Presidential Palace Vibes | The Daily Peel | 2/21/23

Feb 21, 2023 | Peel #403
Give your silver bananas to...

Happy Tuesday, apes.
Welcome back from the long holiday weekend! I'm hoping this email finds you well. Most likely, it finds you sobering up and coming to the realization that all those "pls fix" emails from your MD that you ignored did not, in fact, go away. So, back to the grind!
On the brighter side, the holiday-shortened week means there is one less day for the markets to kill all your hopes and dreams. To recap, Friday's equities session was more muted than a 1st-year analyst's dating life. Volumes were extremely low in a session that capped off a seesawing week for markets. The S&P & NASDAQ were down -0.28% and -0.56%, respectively. The Dow eked out a small gain of 0.39%.
For the week, tech stocks outperformed as the NASDAQ ended up up 0.59% while the S&P and Dow were flat to slightly lower. This week will be a bit more active on the economic front with PMI, Initial Jobless Claims, Fed Meeting Minutes, and GDP numbers set to be released. Here's to keeping the same optimism for this week's market that you have after your 4th date ghosts you.
Let's get into it.
FOLLOW YOUR STOCKS TO THE MOON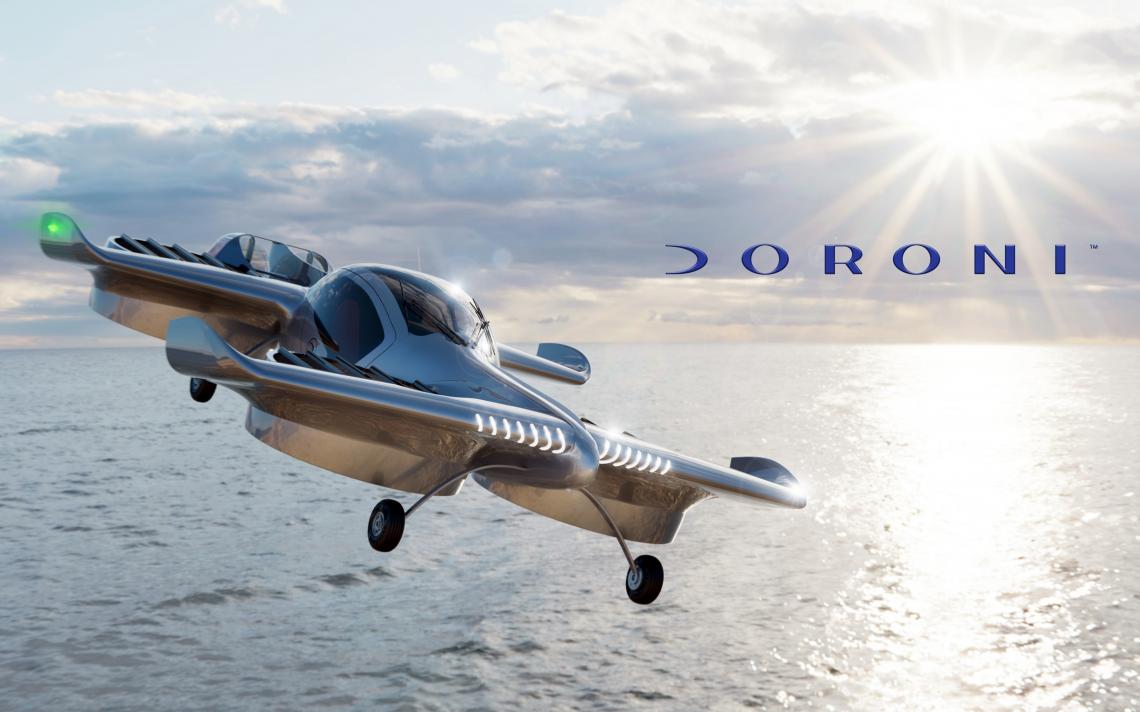 It's time for you AND your portfolio to take off, and apes, we've found the solution.
Doroni is about to whip out the coolest product ever. These Einsteins of aviation have figured out a way to put you in your own, personal aircraft so easily that even the crayon-eaters among us couldn't mess it up. The thing even fits in your garage, what more could you want?!
And the best part is: it's not just the aircraft soaring to the skies. As we speak, Doroni is currently taking on new investors through a round of crowdfunding. That means you apes have the chance to get in on the ground floor and head to the skies both in and invested in a Doroni aircraft. You're welcome.
Don't sleep on this one, apes. This is one flight you can't afford to miss as the chance to get in ends well before April 1 and I know you don't want to be looking like a Fool already!
Housing Hope
There is good news and bad news as it relates to the housing market; which do we want first?
The good news: The latest housing data showed a consistent decrease in demand. If we continue at this rate, all of you Millennial/Gen-Z readers out there and I may actually be able to buy a house in this lifetime!
The bad news: We are still very much in a housing bubble, with prices at their highest levels in years. So, you may have to wait a little while longer for that home-buying dream to come true.
Let's dig into what exactly "housing data" means and what it reveals about the broader economy. These numbers are reported on a monthly basis by the US Census Bureau and the US Department of Housing and Urban Development. There are two key metrics included in the report, both of which measure different aspects of the housing supply chain.
Building Permits: This metric tracks the number of permits, or approvals, that are granted by the government or other regulatory bodies before construction can begin. These building permits can cover a wide range of projects, and investors/economists use this number as a leading indicator for future construction demand.
For example, if building permits increase for commercial projects, this could be a sign that businesses are flourishing and new businesses are being established, both good signals for the economy. This number has decreased by about 27% since the beginning of 2022.
Housing Starts: While permits measure the number of approvals received, housing starts measures the actual number of buildings that began construction in a given month. Getting a permit is one thing, but actually expending resources into the construction of a project sends an even stronger signal that developers have a positive outlook on demand going forward. This number has also steadily decreased over the past year.
According to data released by the government, this is the longest stretch of monthly declines for both housing starts and building permits since 2009. (And we all know what happened in 2009). While we are not in "normal" territory by any means, we are back to June 2020 levels.
This decrease in demand has been spurred on by a few factors. The housing market is feeling the burn from the recent money-printing binge and subsequent hangover-induced rate hikes. These hikes sent average mortgage rates to 7%, crimping demand for new houses.
Secondly, we are experiencing a geographical chasm, where demand in the Northeast and West is cooling while demand in the Midwest and South is on the up-and-up. Perhaps people are realizing that the life of the "coastal elitist" isn't all it's cracked up to be and are opting for lifestyle and cost of living over prestige. Makes sense when some reports say that New Yorkers, on average, are paying over 65% of their income on rent and other housing expenses.
DraftKings ($DKNG) ↑ 15.33% ↑
DraftKings, a former pandemic winner-turned-loser, is back in favor after releasing solid earnings and a rosier outlook.
DraftKings is down 72% from its high in 2021, before fundamental analysis was in style. Now, the company may be winning back some hardcore loyalists.
The sports-betting company reported an 81% increase in revenue and a 31% jump in user numbers. They also expect to stem net losses as sports gambling becomes more widely accepted in the US.
The positive earnings report was followed by a number of upgrades from Wall Street Analysts, sending the stock soaring.
Carvana ($CVNA) ↑ 4.08% ↑
Just when you thought we were done talking about this stock, here we go again! Carvana is like the Kardashians of the finance world, constantly staying in the news and at the top of everyone's minds, but no one quite knows what they have to offer.
The stock received a nice boost last week on headlines that George Soros made a vote of confidence in the company, purchasing call options valued at ~$7.1mn.
Will Soros maintain the position? Will he be able to stomach the volatility? Interested parties can track the saga when the hedge fund files its next 13F in May.
DoorDash ($DASH) ↓ 7.67% ↓
DoorDash reported earnings on Friday that showed resilience in demand for ordering takeout and increased next quarter's EBITDA forecast above Wall Street's consensus….. Wait, so what happened, and why was the stock down?
The stock started the day off in positive territory, but as investors digested earnings, something changed. Analysts noted that while DoorDash continues to perform well, there are larger macro factors at play that are just not in their favor. Some of these include a return-to-office that could impact demand for delivery orders as well as the proposed New York City minimum wage hike for delivery workers.
On top of all that, DoorDash's COO and President announced he is stepping down from the company. All of these factors culminated in a big head-fake for the stock on Friday.
Real Estate Stocks
Real Estate stocks are taking a bit of a nosedive. Maybe this is a sign of things to come? Perhaps you won't have to pay $3k/month to live in your shoebox apartment with a roommate you can't stand? Ok, stop daydreaming; back on topic.
Redfin ($RDFN) can probably be blamed for this one. The company was down 6.55% as analysts expect a slowing of revenue and negative EBITDA moving forward. This is due to a massive cooling of demand for houses as mortgage rates jumped to 7% and historically low inventory.
The report also sent shares of Zillow ($Z) down 4.22% and Opendor ($OPEN) tumbling 6.94%.
Rolling Out the "Red Carpet" Treatment
It was only a matter of time before Meta followed in Twitter's footsteps and rolled out their own subscription service. Essentially, this means that your 52-year-old uncle will now have to pay to voice his outdated and cringeworthy socio-political opinions.
In all seriousness, the new service will be called "Meta Verified" and will cost users $12 for web or $15 for iOS. Per Meta's official statement, the service will provide extra protection from impersonation of accounts and direct access to customer support.
Uhhhhhh, am I crazy, or does that sound like something a company that is purporting to be a social media platform for billions of people should already be offering…you know, for free? It's me, you say? I'm crazy? Got it.
Additionally, Zuck says that the service will "increase authenticity" and "help creators build communities" across the platform. Yes, social media is the first place I run to when I'm looking for authenticity and genuine community. Sign me up!
Now that we've gotten the sarcasm out of the way, the more interesting question is how we got here. Twitter made headlines when Musk announced its "Twitter Blue" subscription model, and now Meta is taking the bait. At this point, social media apps would be remiss NOT to have some kind of subscription model.
From the beginning, social media's appeal was that it was free for users. If that's the case, then how did companies monetize users, you might ask. Advertising was the name of the game and, in fact, the only game. In 2022, a whopping 97.5% of Meta's $116bn in revenue came from advertising, and when the gravy train was running, things were fine.
Gone are the days when there were a few large companies dominating and eating up all of the advertising revenue. With the democratization of technology, there are now hundreds of apps all fighting for our eyeballs and attention. As a result, advertisers have diversified how they allocate their advertising budgets, which is forcing companies like Twitter and Meta to diversify their revenue streams. Enter the subscription model.
The one point of leverage that these companies have is a massive user base. Facebook and Instagram's combined 5.7 billion userbase means that these apps are essential for content creators to promote on. They are taking a bet that increased visibility and prioritization on things like search and comments could help content creators build a loyal fan base and monetize their target audiences more effectively.
The big question: Will this be both a win for Meta, helping them build a new and consistent revenue stream, and a win for content creators by helping them reach new audiences? Or will it crash and burn? Grab the proverbial popcorn and find out over time with me.
Friday - An old man wanted to leave all of his money to one of his three sons, but he didn't know which one he should give it to. He gave each of them a few coins and told them to buy something that would be able to fill their living room. The first man bought straw, but there was not enough to fill the room. The second bought some sticks, but they still did not fill the room. The third man bought two things that filled the room, so he obtained his father's fortune. What were the two things that the man bought?
The wise son bought a candle and a box of matches. After lighting the candle, the light filled the entire room.
Today - It's 150 bananas off the Venture Capital Course for the first 3 correct respondents. LFG!
What is the sum of numbers from 1 to 100?
Shoot us your guesses at [email protected] with the subject line "Banana Brain Teaser" or simply click here to reply!
"Wealth gained by dishonesty will be diminished, but he who gathers by labor will increase it." - Proverbs 13:11