To Stake or Not to Stake | The Daily Peel | 2/16/23

Feb 16, 2023 | Peel #401
Happy Thursday, apes.
Good news is good news again? Maybe, at least after yesterday's market moves. Equities gained decently, although they seemed a bit insecure along the way. All but two S&P sectors posted gains, with healthcare missing out and energy weighed down by higher-than-expected U.S. crude inventories. Yields fell early, gaining for the rest of the day, with the 2-year crossing 4.60% for the first time in months. USD had a boring day but still managed a mild gain.
Let's get into it.
Talk the Talk of IB With Our M&A Modeling Course
Imagine if Nike saw big growth potential in $120 yoga pants, and decided to acquire Lululemon.
How would it go about deciding what price to pay? What would the process look like from start to finish? Who are the players involved?
Unless you've been in the heat of a deal before, it's hard to get a good grasp on these questions. Until now.
WSO's M&A Modeling Course walks you through the above scenario, and teaches you the tools of the trade in the process. Take a peek into the modeling requirements of a deal like this, how it's different from other types of mergers, and what the buy side cares about vs the sell side.
This course is absolutely jammed to the gills with good stuff that'll help you land a gig on Wall Street. We know Peel readers will get a ton of value out of it, so we want to also give out free access to our Accounting Foundations Course for the first 5 Peel readers to sign up for the M&A course in the next 24 hours. That's an insane amount of value that you can't afford to pass up.
Walk into any room with the confidence that you know your sh*t. Do your future self a favor and sign up today.
Retail Sales
Nicely done, apes. After months of heckling by yours truly, y'all really did finally get out there and contribute to the economy. This must be what it feels like when a parent drops their kid off at college.
Maybe that's a bit of a stretch. Regardless, whatever we did, it worked because January's retail sales data came in way hotter than expected.
Factset estimates pegged growth at 1.7%, but the grand total of $697bn for the month nearly doubled this growth guesstimate, coming in at 3.0%. After adjusting for the more volatile line items like cars and gas, retail sales gained 2.6% for the month, about 5.8x the 0.45% guesstimate.
Adjusting for inflation, analysts at the SEC's least favorite bank, Wells Fargo, reported real retail sales growth of 2.6% from the December period. Any way you slice it, this was a HUGE month for retailers and consumers in general.
Despite a recent poll showing sentiment near its lowest point since the GFC, January's consumers posted the largest one-month gain since March 2021, the month when Joey B dumped the government's 3rd round of stimulus checks on us.
Plebs like me were sure surprised by this beat, but non-crayon-eaters like BofA economist Aditya Bhave weren't. Bhave adds the context that this jump coalesced after months of wage increases and the largest single-year hike in social security payments on record.
Traditionally, low-income earners, aka the group that captured the highest wage growth in 2022, and those on social security have a much higher propensity to spend at Target rather than the Dow Jones. This generally increases the velocity of money, which is usually a good thing, but maybe not with 6.4% inflation still hangin' around.
And that's the thing. Snoop Dogg-high inflation has dominated our wallets and minds for so long now that it's largely to blame for consumers feeling so down bad in the above poll. At the same time, hoards of consumers report in surveys that they themselves are doing alright but are convinced the economy is in the sh*tter.
Keep in mind, apes, that inflation comes when things run too hot. After all those stimmy checks hit, the economy was hotter than a love child between Brad Pitt and Margot Robbie. So naturally, JPow gave it a black eye.
And that, once again, was the cause of the day's early trepidation. Along with January's jobs data, this report is keeping JPow up at night. Now the only question for economists is whether it's really that deep.
Who knows. But it sure worked out for Target (+2.86%) and Macy's (+1.52%). It's tough to sort out if this is a sign of a normalizing economy or one overheating again, as C-19 caused as much change in consumer spending as the EPA did to chemical companies when we learned dumping radioactive waste into reservoirs is not very cash-money.
Spending tends to be much more spread throughout the year since 2020. December was light, but January was hot, suggesting maybe frugal consumers were just waiting on the sidelines until some sweet deals emerged.
Good for the economy, bad for JPow. Can't wait to run it back.
Roblox ($RBLX) ↑ 26.38% ↑
Cigarettes, alcohol, and firearms: three sectors that are often viewed as recession-proof. Add to that list "kids' online gaming."
In hindsight, kids spending metaverse money with their parent's credit cards being recession-proof kinda totally makes sense. The backtest is certainly true, judging by the stellar numbers Roblox put up last quarter. Still far from making money, the firm's loss was narrower than expected while sales top-ticked guidance.
Maybe the metaverse isn't totally dead. All those boomers arguing that the "metaverse is for morons" might not be totally wrong, but instead of morons, it's just kids.
Airbnb ($ABNB) ↑ 13.35% ↑
At this point, the BnB in Airbnb ostensibly stands for Boom-n-Bust. Yesterday, it was all about the former.
Shares BOOMED almost 13.5% yesterday, the firm's strongest ever single day of trading, after posting its first ever annual profit at $1.9bn. Analysts were surprised, but anyone who's paid a cleaning fee at one of these places sure wasn't.
But as always, the firm's guidance was what really got the people going. Management tacked on a ~17% hike on first quarter revenue guidance, citing travel demand as more loaded than a fresh-baked Twinkie.
High travel costs for things like plane tickets are a boon for the company's profits, too, as close-to-home vacations tend to be much more pro-Airbnb as opposed to hotels. Shares had a good day, but I swear I will commit arson if I get hit with another cleaning fee after scrubbing some guy's toilet.
Devon Energy ($DVN) ↓ 10.49% ↓
Taking the opposite playbook of the above names, Devon Energy basically killed itself following yesterday's earnings. With oil being the darling / only profitable sector in 2022, when these names fall, they fall hard.
Tumbling 10.5% following earnings, Devon reported two things you hate to see more than Kanye West on Alex Jones: 1) higher costs and 2) lower production.
EPS was priced in at $1.75, so when it actually came in at $1.66, traders threw up. To make matters worse, execs made clear that these issues would linger in 2023.
It's a classic "caught between a rock and a hard place" scenario, but for Devon, problems sit more idiosyncratically. Specifically, a massive fire that occurred last year took a fat dent out of production, increased needed capex spend, and partially screwed production going forward. Best of luck!
Taiwan Semiconductor ($TSM) ↓ 5.24% ↓
Warren Buffett is the kinda guy that can make or break just about any company any time he wants, any day of the year. Yesterday's unlucky victim was Taiwan Semi.
The largest chipmaker in the world, TSMC shares were getting scooped up by Berkshire barely even two quarters ago. Now, the firm is dumping shares, and they're dumping hard. The mega-manager dropped its 13F filing late Tuesday, showing the company's latest changes in its investment portfolio.
When Buffett talks, the market listens. And when he sells, the market sets fire to that particular stock. Tough look for TSMC, but Buffett is one of those all-too-rare investors that can actually change his mind, so you never know what / when he might buy again.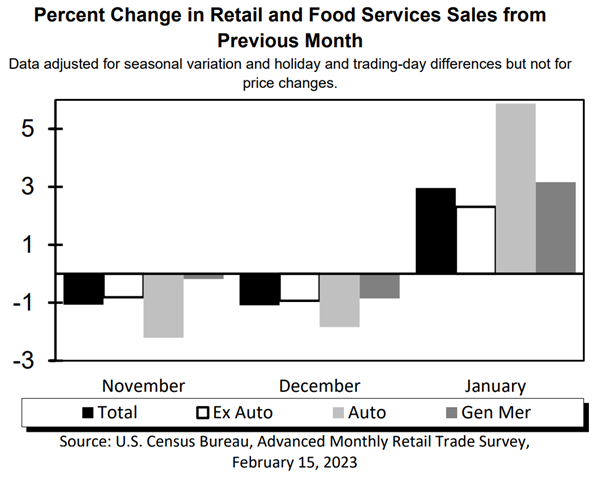 Source
Satanic Executioner Commission
Remember when we were all hyped that a crypto bro from MIT was taking over the SEC? Even Satoshi was popping bottles, but now, now we know all too well that this guy is like the SEC's J Edgar Hoover-enforcing rules randomly and almost giving the middle finger as his response to public comment.
So, yeah, that's been Chair Gary Gensler's vibe lately. His latest victim? Kraken.
Kraken is a US-based crypto exchange founded in 2011 and one of the first featured on a Bloomberg Terminal, which is like the finance version of an artist getting an exhibit at the Louvre.
Buy, sell, trade, learn, and stake are (allegedly) the company's big 5 specialties. And that last one, poor, sweet staking, is causing a whole lot of trouble.
Staking crypto, from a user perspective, is a process by which users on a proof-of-stake network assign their tokens to be validators of the network they run. This earns them a small, passive reward in the form of more of that token.
Simple enough, right? HAHAHA of course not, at least for Gary Gensler.
This past week, the SEC orchestrated a good ol' fashion shakedown of the exchange with a penalty of $30mn and canceling the firm's staking program harder than ABC canceled Chris Harrison. The crime? TBD.
That might be a stretch, but the sentiment is certainly right. This was another instance of the SEC alleging a crypto company offered an "unregistered security," but the thing is, there is utterly no path to registration under the SEC's current regulatory structure.
That regulation-by-enforcement is getting so out of hand that an SEC commissioner (and hero), Hester Pierce issued a scathing dissent to the agency's actions, saying, "Using enforcement actions to tell people what the law is in an emerging industry is not an efficient or fair way of regulating." Let her cook!
Regardless of what you think of crypto, the SEC's bullying is absurd and would not be tolerated in any other industry. Regulation by enforcement is not regulation. Do better.
The big question: When will the SEC develop any kind of actual guidelines for registration and legal activity in the crypto industry? Who will be the next victim?
Yesterday - Susan and Lisa decided to play tennis against each other. They bet $1 on each game they played. Susan won three bets, and Lisa won $5. How many games did they play?
11. Because Lisa lost three games to Susan, she lost $3 ($1 per game). So, she had to win back that $3 with three more games, then win another five games to win $5.
Today - It's 50 bananas off the WSO's M&A Modeling Course. LFG!
In a lake, there is a patch of lily pads. Every day, the patch doubles in size. If it takes 48 days for the patch to cover the entire lake, how long would it take for the patch to cover half the lake?
Shoot us your guesses at [email protected] with the subject line "Banana Brain Teaser" or simply click here to reply!
"Survival is the only road to riches. You should try to maximize return only if losses would not threaten your survival and if you have a compelling future need for the extra gains you might earn." - Peter L. Bernstein
Happy Investing, Patrick & The Daily Peel Team
Was this email forwarded to you? Sign up for the WSO Daily Peel here.