Laptop Question: Is Thinkpad X1 Carbon worth the price?
Hi all,
I am an incoming freshman at a non-target in the midwest. I hope to work in the finance industry after I graduate, most likely in IB.
I am looking to buy a windows laptop to use as my main laptop in college. I want it to last all four years and am willing to pay a premium for quality. However, I do not want to waste money. In short, I am looking for a "wonderful computer at a fair price."
I have gone through every existing WSO thread that discusses laptops, and most users seem to recommend the Lenovo Thinkpad X1 Carbon. However, after doing some research, it seems very overpriced compared to computers with the same specs (see below).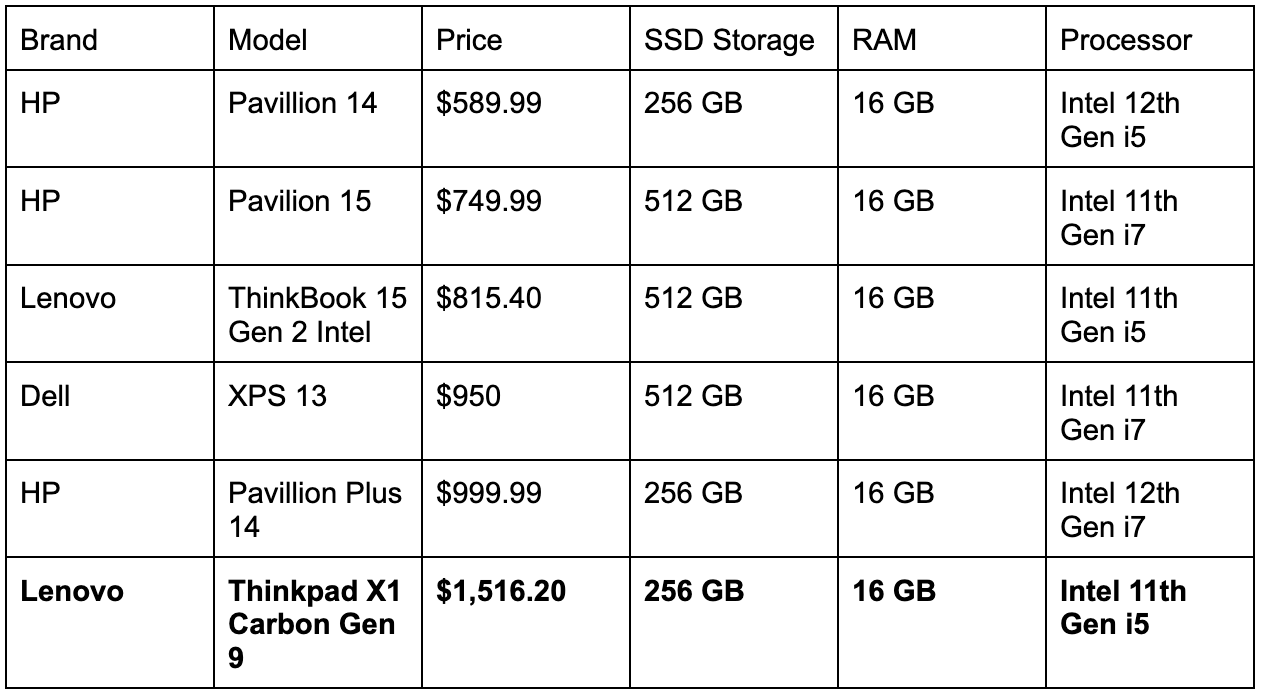 So, is the quality of the X1 Carbon worth it? Is it a "wonderful computer at a fair price," or do some of these other computers fit that description more aptly?
Any and all guidance would be greatly appreciated. Thank you.