Exit opps: I've crunched the previous work experience of 390 PE Associates..
I've seen a lot of fairly qualitative/unsubstantiated comments on WSO about exit opportunities or about which PE funds hire from where... and instead decided to take matters into my own hands and crunch some data! So I analyzed the work experience of 390 Private Equity Associates across TPG, Advent, CVC, Warburg, H&F and EQT. Below is a snazzy chart of where they came from. Let's just say, GS doesn't need to give their analysts any Peloton bikes... they are already giving them the best exit opps in the industry.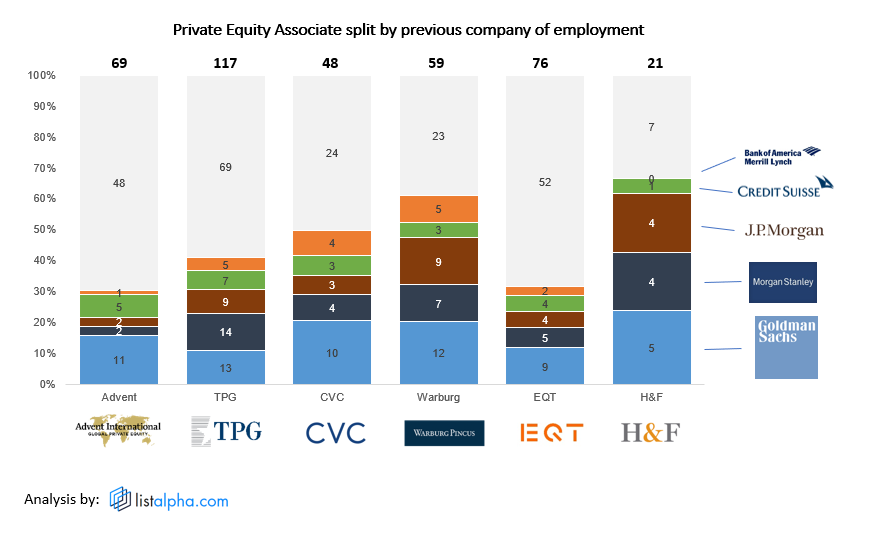 To replicate the results or to explore the data in more detail, click each of the individual companies below and go to "Frequency" tab:
Notes on the analysis:
N = 390
Global geographies (all offices)
Titles = "associates"