EY vs. PwC vs. Accenture?
Hi Everyone,
I've been lurking this forum for a while but now that I'm at a crossroads with job offers, I figured I would come out of the shadows for some help. Here are my current three offers (all are in the same city):
EY Business Advisor Program (non-financial services): rotational program with regards to industry/competency
PwC Management Consulting: you are assigned an industry (have not been assigned yet)
Accenture Management Consulting Development Program: assigned to competency, change management division (which is fine with me)--not industry specific for the duration of the program
PwC Management Consulting vs. E&Y - Culture Considerations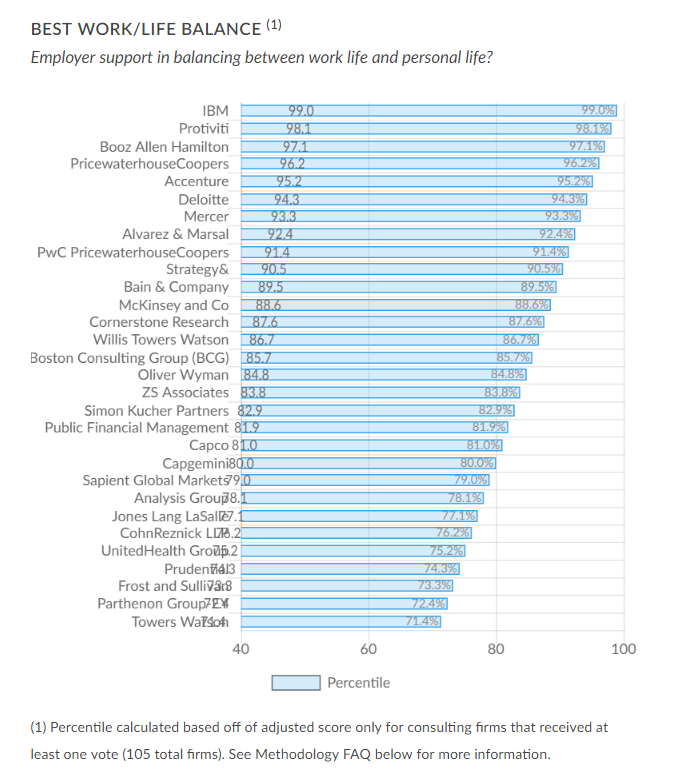 Source: WSO Consulting Industry Report 2018
All of these companies have different things to offer.
EY seems to have the best culture/work-life balance/etc.
PwC has the name I would want on my resume if everything else with the firms were held equal.
Accenture Competitors = Worse Pay?
Source: WSO Consulting Industry Report 2018
I know money isn't everything, but the pay gap is actually pretty large between Accenture and the other firms, especially because of the overtime, and I am graduating with a good amount of student loans.
Top Consulting Firm Exit Opps
But I am hesitant because I have heard that MBB tends to have this unspoken rule about ever letting people from Accenture in and:
Right now I see myself trying to interview at an MBB as a lateral hire a few years from now
I'd love to get into a relatively decent grad school in the future
PwC vs E&Y vs Accenture - Final Verdict?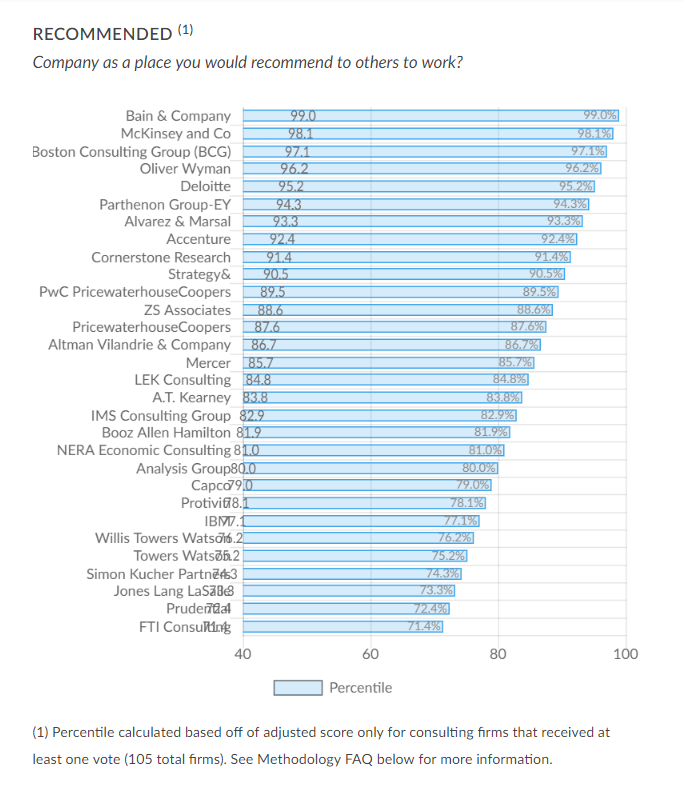 Source: WSO Consulting Industry Report 2018
It's a difficult decision that depends on many factors, including:
Compensation
Culture
Work/life balance
Exit opps
Career goals
You can gain additional insight on different consulting opportunities in these posts: