Why You DON'T Leave Banking for B School Just to Come Right Back...
This is the reaction any analyst who has ever worked in banking has when you say you want to leave banking for business school then come back as a post b school associate...
Allow me to list the potential downsides of going with this approach...
You certainly won't be...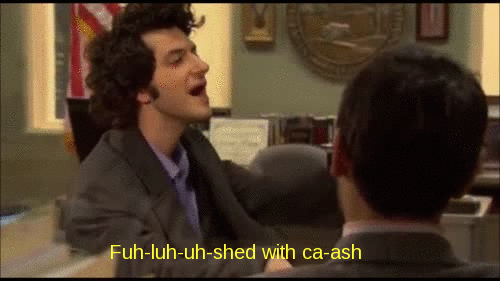 Rather you will probably realize that you just attended one of the best business schools in the country. Now, when a summer analyst asks you if depreciation is "non cash" you're going to be like...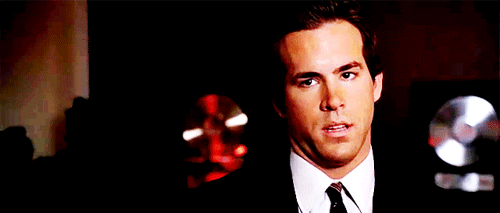 Within 2 months on the job...
After all that time spent around those motivated overachievers over the past two years when you come back to the desk and some VP who was a first year associate when you were a senior analyst will be asking you to "scrub" the analyst's comps to make sure they are correct... What you will want to say is probably...
But since you re-upped on $150k in debt in order to take that two year vacation, allowing Steve to move three levels above you as opposed to just one. You will realize that you not only desperately need this job, but you have to do everything in your power to maximize your bonus, including sucking up to Steve and staying till 4am to check comps. So your answer is going to be...
Eventually you will have an epiphany while ordering seamless one night...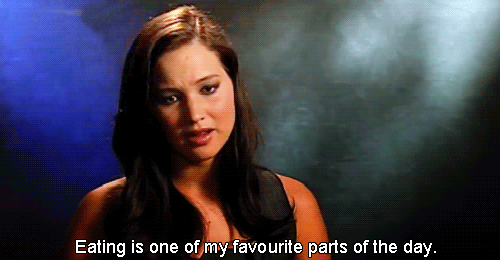 It will be one of those nights when you pretend to have an internal struggle between ordering Just Salad and Bon Chon, but deep down... You knew it was always going to be Bon Chon... Then you will descend into ritualistic self-loathing while the eager beaver first year analyst from Amherst sitting two cubes away from you is unknowingly mis-linking all of the inputs to the model you were up late last night setting up... You will take a look at the carnage that used to be your perfectly formatted sheet... The one she naturally forgot to save a new version of... And even though you will restrain yourself (thank goodness for those Effective Conflict Resolution classes at Wharton), deep down your soul will be doing this...
Questioning the meaning of your current existence you will sit in front of your computer, dejected and dumbfounded by the meaninglessness of everything you are currently doing and you will whisper...
You will then likely begin to doubt your decision...
And you will remember the words of the inspiring professors in your MBA program...
At that point in time you will need a little bit of a pep talk, so you will turn to WSO, expecting something like the below...
Unfortunately you will probably be met with something more like this...
You could turn to your friends from b school to for a sympathetic ear... Except they might not be able to take your call right away because they decided to start the next Twitter and are currently a bit busy...
And you will be all like...
But luckily, you posted this question on WSO before going down that path, so we were able to be like...
And now you're all like...
You are welcome for the assistance in averting this potential disaster...