Does anyone have any color on ZMC as a firm / the Associate experience there?
Thanks!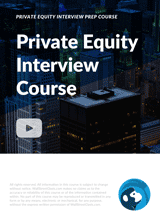 Private Equity Interview Course
2,447 questions - 203 PE funds. Crowdsourced from 750k+ members
9 Detailed LBO Modeling Tests and 15+ hours of video solutions.
Trusted by over 1,000 aspiring private equity professionals just like you.
by

Associate 2

in

PE - LBOs

by

Associate 3

in

PE - LBOs

by

Principal

in

PE - Other
Total Avg Compensation
December 2021 Private Equity
3rd+ Year Associate (70)

$270

2nd Year Associate (143)

$252

1st Year Associate (294)

$220

3rd+ Year Analyst (26)

$159

2nd Year Analyst (63)

$134

1st Year Analyst (190)

$118

Intern/Summer Associate (21)

$67

Intern/Summer Analyst (225)

$58