Abenomics
It refers to Japan's economic policies, which were implemented under late Prime Minister Shinzo Abe's government to help the country recover from deflation
Abenomics refers to Japan's economic policies, implemented under late Prime Minister Shinzo Abe's government, to help the country recover from deflation. 
It's the moniker given to Prime Minister Shinzo Abe's economic initiatives when he took office for the second time in 2012.
Abenomics is frequently viewed as aggressive measures affecting the country's monetary and fiscal status.
It is a set of economic policies aimed at generating fiscal and monetary stimulus in Japan through government expenditure and unorthodox central bank policy. In the 2000s, Japan had prolonged periods of poor growth.
Abenomics' principal goal was to boost demand while maintaining a 2% inflation target. His programs aimed to improve competition, develop trade, and boost the economy's employment rate.
Abenomics entailed increased government expenditure, expanding the money supply, and implementing reforms to make the Japanese economy more competitive. The program is described as a "mixture of reflation, government spending, and a growth strategy designed to jolt the economy out of suspended animation that has gripped it for more than two decades," according to The Economist.
Key Takeaways
"Abenomics" is a term used to describe Japan's economic policies enacted by late Prime Minister Shinzo Abe's cabinet.
It is a set of economic policies in Japan with the goal of providing fiscal and monetary stimulus through government spending and unconventional central bank policy.
Shinzo Abe's goals were to encourage competition, expand commerce, and increase economic employment.
Flexible fiscal policy, monetary expansion, and structural economic reform were the "three arrows" on his agenda:

Flexible fiscal policy,
Monetary expansion, and
Structural economic transformation.

The outcome of Japan's experiment has ramifications for other countries battling deflation and low growth, such as France.
Critics claim that the economic changes have done nothing to increase inflation, while the national debt remains at a record level of one quadrillion yen.
Japan is rapidly evolving into the world's most business-friendly country. Japan is committed to long-term prosperity and leading the way in constructing a new social paradigm.
Shinzo Abe was born on September 21, 1954, in Tokyo, Japan, and was assassinated on July 8, 2022. 
He served as the Prime Minister of Japan twice (2006–2007 and 2012–2020). He was Japan's longest-serving prime minister. Abe began his political career in Japan's Lower House of Parliament, where his grandpa and great-uncle both served as prime ministers.
A few of Abe's achievements are:
Shinzo Abe secured a fourth four-year term as Japan's prime minister in the October 2017 legislative election.
He hiked the consumption tax rate twice and yet won six consecutive elections, an incredible accomplishment given how previous prime ministers fared following tax increases.
His greatest achievement is that he continued winning elections and remained in office, making him the longest-serving Prime Minister in Japanese history.
When he became Prime Minister in 2012, he implemented the "Abenomics" economic measures, which have pumped billions of dollars into Japan's economy.
He restored Japan's trust in the government and energized the economy with daring initiatives.
His reputation at international gatherings reached a level few Japanese prime ministers had ever attained, as Abe outserved most G7 leaders.
Three arrows sum up the essential components. The "three arrows" on his agenda were:
Flexible fiscal policy
Monetary expansion 
Structural economic transformation
But before going into more detail with the "arrows," let's first discuss why it was implemented.
Abenomics was introduced in December 2012, and Japan's economic prospects were dim. Many different factors were affecting Japan's economy, including that:
The Japanese economy unexpectedly contracted for the second quarter in a row, putting the world's third-biggest economy into a recession.
Poor consumer outlook resulted from the 2011 earthquake and its aftermath, which resulted in a recession in 2012.
Low level of unemployment.
Low female participation in the workforce.
An unduly strong yen was harming exports.
Abenomics was marketed as a solution to jolt Japan's economy out of stagnation and deflation. However, the economic problems in Japan began in the 1990s, sometimes known as the "Lost Decade." 
Following a large real estate bubble burst in the 1980s and Japan's asset price bubble burst in the early 1990s, Japan experienced a period of severe economic stagnation.
Between 1991 and 2003, the Japanese economy expanded at a pace of only 1.14% per year on average, while the average real growth rate between 2000 and 2010 was under 1%, far below that of other developed nations. 
Due to the Great Recession in 2008, the Tsunami and Earthquake in Tohoku, and the Fukushima Nuclear Disaster in 2011, Japan's debt levels continued to grow.
The implementation of quantitative easing by the Bank of Japan would be the first arrow in the quiver of an aggressive monetary policy. 
In Japan, deflation and low-interest rates have continued for a long time, and there isn't much more opportunity to cut the nominal interest rate. Because of this, quantitative easing was viewed as a strategy to raise prices while lowering the real interest rate. 
The BOJ continues to carry out its quantitative easing strategy, which involves ruthless purchases of Japanese government bonds to infuse enormous quantities of money into the economy. 
The intention is to establish a sense of expectation among market participants that prices would rise.
The Bank of Japan (BOJ) began a massive asset acquisition program in which it made yearly purchases of assets totaling $660 billion. 
The objective was to keep buying assets until the country's inflation rate reached the target level of 2%. To boost lending and investment, the BOJ cut interest rates past zero in 2016. The short-term interest goal was at -0.1% as of 2018.
An uncommon and ostensibly paradoxical instrument for monetary policy is negative interest rates.
When central banks worry that their country's economy is entering a deflationary spiral, in which there is no spending and hence no money being made, prices decrease, and there are small profits and growth, if any.
The purpose of negative interest rates is to encourage lending and spending rather than saving and hoarding. 
While strongly declaring the political resolve to restore Japan's fiscal balance over the medium and long term, the administration controlled short-term fiscal policy in a timely and flexible manner.
Economic recovery measures totaling 20.2 trillion yen ($210 billion)—of which 10.3 trillion ($116 billion) was direct government spending—started the fiscal stimulus in 2013. 
Abe's massive spending plan was the second-largest stimulus package in Japan's history, which was centered on constructing vital infrastructure projects, including bridges, tunnels, and earthquake-resistant highways. 
Following an additional 5.5 trillion yen hike in April 2014, Abe pushed through a second 3.5 trillion yen spending package in December 2014, following the elections.
The government's goal was to boost short-term growth while maintaining a long-term budget surplus.
Over the medium and long term, the Japanese government will take steps to improve the economy's competitiveness, overcome energy constraints, and strengthen its innovation platforms.
The rest of the focus lies on accelerating the removal of domestic institutional barriers, such as regulations, based on a well-defined growth strategy.
The different ways by which Japan tackled the growth issue were:
Higher salaries have been encouraged by the government to boost domestic consumption.
To pay rising social security costs, taxes were increased.
Female engagement in the labor force was encouraged.
Because of the aging population, the government considered changing the retirement age.
Preparing for the transition to a regional medical care system for the elderly and taking steps to lower their healthcare expenses.
Budgeting adequately for emergency response.
Enhanced access to finance for SMEs by boosting the amount of R&D and education financed by government spending.
Prime Minister Shinzo Abe and his cabinet worked to help the Japanese economy recover from two decades of deflation while preserving budgetary discipline since taking office in late 2012.
A comparison of Japan's economic data from 2012 to 2020 may help us analyze the policy's progress:
Comparison

|   | 2012 | 2020 |
| --- | --- | --- |
| Real GDP (billions of chained 2015 Yen) | 517,928 | 572,765 |
| Employed Women (% of the total labor force) | 41.9% | 44.2% |
| Corporate Pre-Tax Profit (billions of USD) | 363 | 117 |
| Unemployment Rate (%) | 4.3% | 2.97% |
| General Govt Revenues (billions of USD) | 152,250 | 198,513 |
At times, Abenomics has performed effectively, but at other times it has stagnated. Nevertheless, the inflation target was sometimes achieved, and Japan's unemployment rate has dropped by more than 2% since Abe took office for the second time.
Global economic forces have sometimes disrupted Japan's periods of prosperity. The country's most serious economic concern, its aging population, has increasingly taken center stage.
The largest structural concern affecting the Japanese economy is the society's aging population and demographic decline. 
Japan, however, sees this as an opportunity to address these issues early. Demographic transition is a societal problem that most industrialized countries will face.
Japan is dedicated to attaining long-term prosperity and being a leader in developing a new social model. Japan's concept for the next phase in human progress is dubbed Society 5.0.
Its goals were:
Goal 1: Achieving Sustainable Growth
Implement sweeping reforms to kick-start a virtuous economic cycle that would propel GDP to 600 trillion yen by 2020.
Goal 2: Realizing Society 5.0
Society 5.0 is a national goal for future generations to create a data-driven, human-centric society. It's a picture in which economic growth, digitization, and social-issue solutions are all in sync.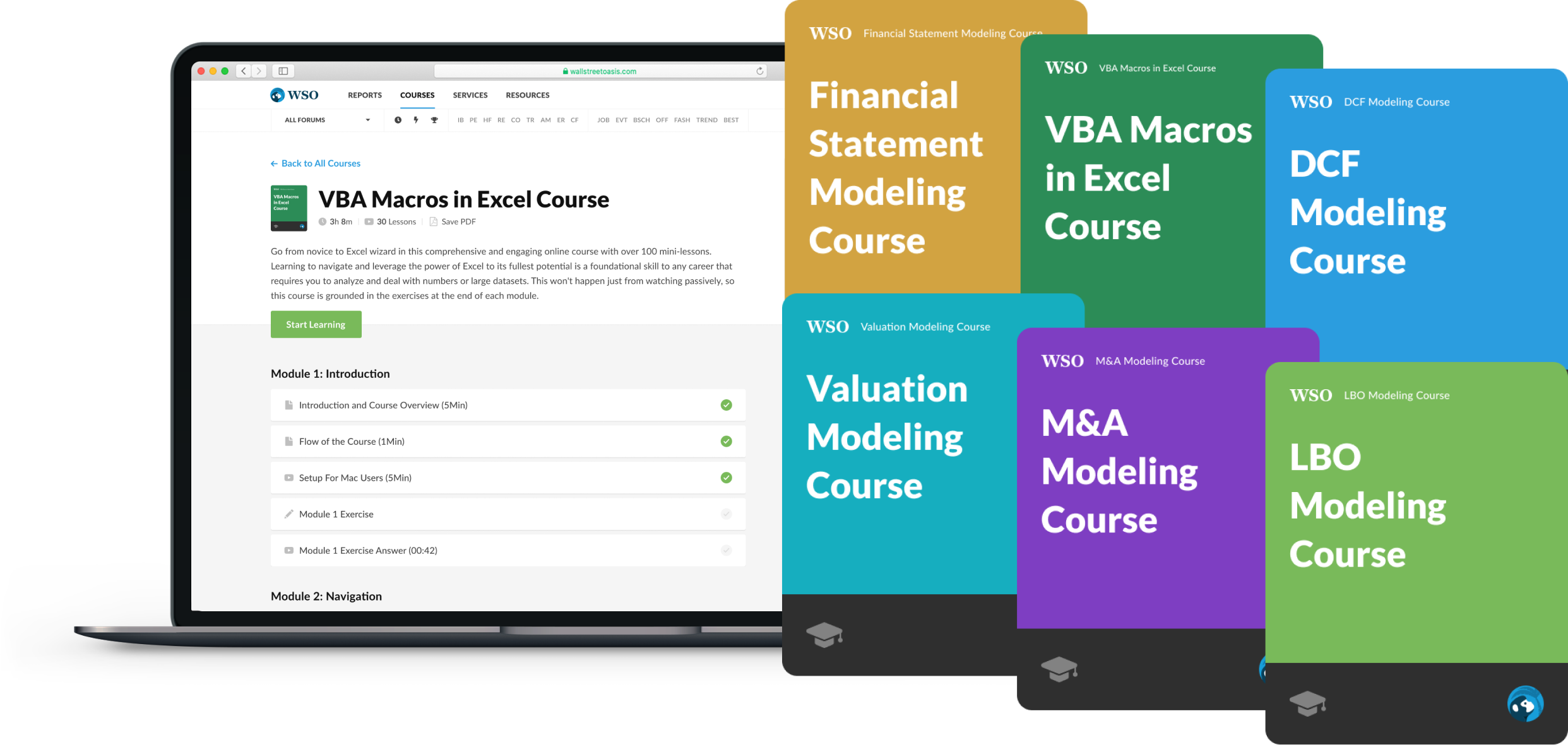 Everything You Need To Master Financial Modeling
To Help You Thrive in the Most Prestigious Jobs on Wall Street.
Research & authored by Ankit Sinha | LinkedIn
Reviewed and edited by Sara De Meyer | LinkedIn
Free Resources
To continue learning and advancing your career, check out these additional helpful WSO resources: