The J.C.Penney Disaster
O
Points)
on 8/18/12 at 12:30pm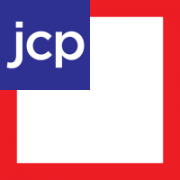 I've found myself fascinated by the ongoing J.C.Penney overhaul saga since CEO Ron Johnson took the helm last November. For those that haven't been following it, Ron Johnson was the mastermind behind Apple's retail operations, and previously worked as a Vice President of Merchandising at Target.
He pioneered the concept of Apple's retail stores and its Genius Bars. Under his watch, Apple's retail operations achieved over a billion dollars in sales within its first two years of existence.
After seven and a half years at Apple, he moved to J.C. Penney as its new CEO. His mission: to transform J.C.Penney into a modern department store powerhouse.
Nearly a year in, the results of his overhaul can best be described as a total disaster.
Now, I imagine most everyone reading this has spent time in an Apple store and is intimately familiar with the Apple brand. The J.C.Penney brand, I imagine, is a lot more foreign. I asked a friend of mine who used to cover retail companies at one of the big banks to give me a quick overview of the brand and its customer base. Her comments boiled down to this:
JCP, at its heart, is a department store that sells no frills, value priced items to value oriented customers. Its customers aren't particularly hip or fashion forward, rather, they are the types of consumers who keep things basic and appreciate a good deal.
Now, obviously this is generalizing a bit. But, even so, does that sound like your typical Apple customer at all?
Not even close.
Ron Johnson's entire overhaul was seemingly created with total disregard for the people who actually shop at J.C. Penney. Let's take a look at a few of the major facets of his plan and analyze them through the lens of a typical JCP customer:
The New Logo - As you can see in the image attached to this post, JCP's newest logo is very clean and very modern. I mean, look at the effective use of white space! The evocations of the American flag! Now, that's all well and great, but it's also the Company's third logo in as many years. I suppose it was at least a bold move to show the consumer that change is coming, whether or not they were asking for it.
The End of Promotions aka the Death of Coupons - "Fair and Square" pricing was introduced, with the end of constant sales, the introduction of consistent low prices, and the best prices on everything available on the first and third Friday of each month. Now, this might sound like a neat idea. You might even like the sound of it yourself since, on the surface, it seems to deliver the best value to the customer without the need for gimmicky sales and a deluge of coupons. You, however, are not the typical JCP customer. They are not looking for "fair and square" and everyday low prices. If they were, they'd go to Wal-Mart. No, they very much enjoy their coupons and were both confused and angry when they came to a halt.
Their New Advertising Campaign - If you spent any time watching the Olympics, I'm sure you saw a few JCP ads. And, if you're anything like me, you have absolutely no idea what they were trying to do with their ads. If anything, I expect them to be advertising for Target, not JCP. Not to mention, they're use of gay couples and gay parents in their ads simply makes no sense. Don't get me wrong, I'm as pro-gay rights as they come, but your average JCP customer probably doesn't want to see a two dad family as the face of one of their fathers' day advertisements. Again, it's as though Ron Johnson believes that Apple's customers shop at JCP.
The overhaul of J.C.Penney has been a complete disaster. Through his attempt to reshape the company from the inside-out, Ron Johnson has shunned JCP's core customer base, failed to attract new customers, and upset the company's rank and file.
Last week, JCP announced earnings for one of the company's worst quarters in its history. Sales dropped 23%, same-store-sales dropped 22%, and internet sales dropped 33%. You'd expect the CEO to be conciliatory, downtrodden, or perhaps defensive. As Business Insider outlined earlier this week, Ron Johnson simply seemed delusional, claiming that the company's transformation is on track, and that floor traffic being down 7% year over year equals progress. Again, a total disaster.
Now, obviously this is a very high-level look at things, and perhaps his vision simply needs more time to take root. But, I'm highly skeptical. Plus, if any department store brand is in need of this drastic of an overhaul, its Sears, not J.C.Penney. But, I think we all know that Eddie Lampert wouldn't let that happen on his watch.