Hedge Fund - Other - Partner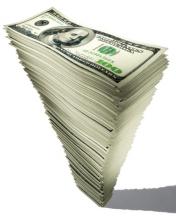 Anyone who's followed my posts knows that the dollar isn't the primary motivator for me in my career, it's always been about winning. Some people won't agree with that, others will... and I was having this conversation last night with some buddies about the legendary "walk-away number," the amount you'd need to have today to just quit working forever.
One said $10M, another said $50M, I think I even heard a $200M in there... but problem was, I could never give a legitimate answer. I'd still want to work if I got handed a check for a billion dollars tomorrow. I don't know what I'd do with myself all day if I wasn't working... it doesn't make sense to me to sit around and play golf all day, go on vacations, sit at the club, etc. That sentiment might change in 15 years, but probably not any sooner.
So monkeys - do you actually have a walk-away number? Or has it never been about the money? Hoping I'm not the only one who just loves playing the game.
Upcoming Events
May 3 2016 - 8:00am

to

May 4 2016 - 8:00am

May 4 2016 - 8:00am

to

May 5 2016 - 8:00am

May 8 2016 -

7:00pm

to

8:00pm

May 10 2016 - 8:00am

to

May 11 2016 - 8:00am

May 11 2016 - 8:00am

to

May 12 2016 - 8:00am
Poll
What do you consider "Working on Wall Street"?
Working for a high finance bank on the actual "Wall" St
10%
Working for a high finance bank in Manhattan
47%
Working for a high finance bank in the greater NYC area
13%
Working for a high finance bank in the (anywhere in the USA)
13%
Working for a high finance bank (Worldwide)
15%
Other
2%
Total votes: 1577