Reneging on an offer?
IB
Points)
on 2/20/11 at 5:29pm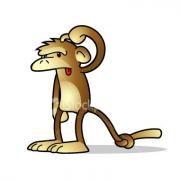 I accepted an offer doing operations in a top BB, we're a middle office team but in a shitty location (DE) which i accepted (they ambushed us to signing within the first week of September) the money is OK nothing great.. But i really like my team (the people are great) and we mostly deal with Front office personel in NY/LDN/CHI and have been working with them since the summer.
I have a couple of other jobs in the pipeline but i dont know how bad it would be if i do any of the following 1) move to another team in NY 2) take another job completely 3)Stay for the one year i signed and then leave. The first two would be me basically reneging on the offer i signed. I have a pretty good GPA and some FO expierence doing AM.
Heres my resume:
http://www.razume.com/documents/18903
Any one else go through a similar situation or have any advice?
On a side note, i really want to get in to Sales/Trading or research would a 1 yr stint in operations be frowned upon?
Thanks!!!
"I have never in my life learned anything from any man who agreed with me." - Malone