T10 Law Student That Wants Finance
Points)
on 8/28/12 at 1:00am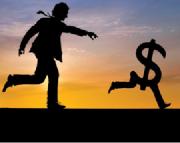 I could really use some advice on this post. Here is a short summary of my situation.
UG - Top 5 Business School (mediocre grades)
Law School - T10 (mediocre grades) - 171 LSAT
I graduated in 2009 from business school (ug) and was shut out of jobs. Also, when I was in ug I was really immature and didn't have any interests besides going out and getting blasted. Decided I just wanted to make a klot of money, took the LSAT and next thing I know im in law school.
I hate law school, I dont like the law. I have tried to make the most out of it and thought if I could get a firm job, id do it for a few years, pay off loans and get an MBA or use contacts to switch to business side. This didnt happen however (shit grades 1L due to hating the subject matter) and now I decided its time to stop chasing a career that is definitely not for me.
I currently work at a boutique investment advisory firm, have spent a semester at the SEC and wrote a paper of Derivatives that I may try and publish. I am interested most in S&T but my friends have told me that it is really hard to get in from my situation. I would like ibanking or may keep trying with asset managment firms. How do you suggest I begin this job search to get the best job possible. I know ibanking is rough, but I think the experiences I can have there will help me do things that I am far more interested in (PE, VC, start up work). Trading would be ideal, but again, I have no prior experience and it seems impossible to break into witha JD.
Any help or advice would be amazing, thanks in advance.