Constructing a Better Economy | The Daily Peel | 1/4/23

Jan 4, 2023 | Peel #371
Happy Wednesday, apes.
The first trading day of 2023 has passed, and we just have to ask: did you have fun? Don't you love investing? Have you made it to the moon yet? Yeah, me neither.
Anyway, markets decided to kick off the year in a similar fashion, closing broadly lower across the board in the U.S. Meanwhile, treasury yields fell by a handful of basis points while gold ripped and oil plummeted.
Always interesting are the markets, and as always, we're nothing but here for it.
Let's get into it.
If You're Still Using a Mouse in Excel, This Is for You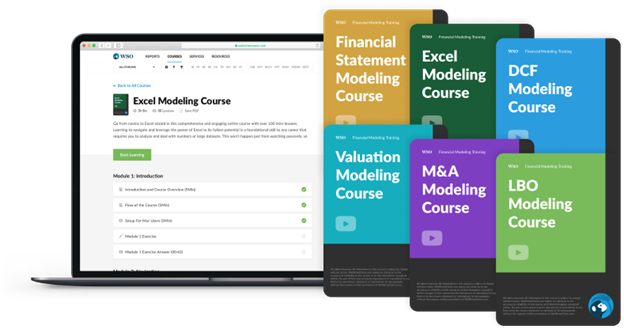 We all know that one guy that's a wizard in Excel. He can whip up a model in no time, dancing around the keyboard with seemingly every shortcut known to man.
If you use a mouse to navigate a spreadsheet, you won't be taken seriously on Wall Street. Take your modeling game to new heights with WSO's Elite Modeling Package, which contains everything you need to know to land a prestigious gig in finance.
This is way better than Accounting 101-detailed case studies on companies like Nike, video tutorials on building different models, and lessons that build on one another will keep you engaged and ready to wheel and deal in Excel.
We know Peel readers will gain a ton from this package. In fact, we're so confident that we're also giving away access to our Accounting Foundations Course for the first 50 Peel readers to sign up for the Elite Modeling Package in the next 24 hours. That's an insane amount of value that you can't afford to pass up.
In order to break in on Wall Street, you need to rub elbows with the right people. But once you get there, you won't last long without the required skills. Do your future self a favor and sign up today
Constructing a (Hopefully) Better Economy
Newsflash: home builders want you living on the street.
Or at least, that's what November's newly released construction spending data shows. The egregiously lagging indicator has finally dropped, and although a seemingly narrow metric, construction spend is a great starting point for diagnosing an economy.
If you're like me, November feels as though it was in like 2014. But alas, it really was only two months ago. Now that economists have had enough time to learn how to count, we can dive into the month's construction data. Some highlights include:
Overall construction spend rose 0.2%, drastically outpacing October's 0.2% fall
Outlays for all private construction rose 0.3% after falling 0.7% in October
Spend on private, non-residential constructions like oil and gas drilling rose 1.7%
Multi-family spending rose 2.4%, while the same for single-family homes fell 2.9%
All told, the report was pretty "meh." There was a brief moment after the report where we thought the Econ Gods looked down and granted us some reprieve from the macro horrors of the last year, but as usual in the 2020s, we were sorely mistaken.
Sure, an overall increase in construction spending is great. But splicing the data allows us to tell the story that matters.
And the important part, as it relates to, well, everyone, is that single-family home spending number. A not-even 3% fall might not seem like much, but talk to me in 10 years when you're looking to buy a home. Construction investments now pay off much later, and as most of us reading (and writing) this can't even spell "house" yet, we need all the spending there that we can get. But, with mortgage rates still clocking in at an average 30-year fixed of 6.27%, both building and buying a new home seem far less appetizing.
If you're a home builder, when rates rise, so does your cost of borrowing to build. But, at the same time, the prices of those houses you build will fall as higher rates reduce demand, dragging down your profit margins with it. As a result, when rates rise, homebuilders run away faster than college kids when the RA knocks on the door.
But at the same time, rising rates also tank supply from home sellers as no one wants to sell their house at a markdown. For most Americans, their home is their largest asset-both physically and financially-and taking a markdown on something like that is an economic nightmare for families, especially those in the HELOC market.
As always, there are two sides to every story. Investments growing around oil and natty gas production in the U.S. is likely a direct response to a certain not-so-friendly neighbor's actions over in eastern Europe. Producing more at home allows us to line the pockets of fewer and fewer oligarchs, which is a W I'm willing to take.
Wynn Resorts ($WYNN) ↑ 3.81% ↑
A win is a win…is Wynn-at least, that's the case today after seeing shares surge nearly 4% yesterday on upbeat news from analysts at Wells Fargo.
While the bank is out here paying $3.7bn for abusing customers once again, analysts at Wells Fargo are staying busy tossing out upgrades. The lucky winner yesterday? Wynn Resorts; getting a bump from its China exposure.
Despite being an absolute mess right now, markets are all about the future, and the fact that China will recover at some point is all the reason we needed to send shares on a ride on Tuesday.
Amazon ($AMZN) ↑ 2.17% ↑
Talk about putting the team on your back. Yesterday, Amazon essentially rescued the entire Consumer sector from drowning under the weight of Tesla's massive selloff, ensuring they weren't too embarrassed in front of all the sectors on the first trading day of 2023.
Shares popped off on, like Wynn, a little help from the firm's sell-side friends. Yet another firm, Loop, has named the e-commerce and cloud computing giant a "Top Idea" for 2023 as it sees the firm as "well-positioned" going into 2023.
With enthusiasm like that, might as well start the bottle popping now.
Tesla ($TSLA) ↓ 12.24% ↓
Elon, what happened?! Man loves nothing more than a good 420 joke (see here or here), but when analysts throw him the perfect alley-oop with 420k in deliveries expected, he gets stuffed by the rim.
Shares continued their nosedive yesterday, crashing down to a closing price of $108.10-73% of all-time highs. The crash comes as deliveries last quarter came in light, around 408k shipped.
But, it was the implications that mattered. Analysts kinda expected a miss, but a miss this bad while offering more discounts and deals than usual is an especially bad sign. Further, lower deliveries = lower revenue, which means less fixed-cost absorption and increased margin pressure.
I mean, it's not like there could've been anything distracting Musk over the last quarter, right? Nothing that I'm aware of… Nothing to be worried about, right?
Apple ($AAPL) ↓ 3.74% ↓
It's a sad day for U.S. financial markets. The father of stocks, Apple Inc, shed nearly 4% yesterday, leaving us with the sad fact that our financial markets no longer boast any $2tn companies. *cue violin sounds playing in the back*
Basically, the news outlet Nikkei Asia spilled the beans that Apple has reportedly been telling suppliers to cut production of parts for things like AirPods and Apple Watches, citing expected weaker demand in Q1'23.
Despite all the noise, something tells me Steve Jobs isn't exactly rolling in his grave that his company is now worth only $1.99tn. It was a fun ride to $2tn, but while it may be gone for now, isn't it really about the friends we made along the way?
RIP Elevator Operators
Overall, automation is just plain awesome. I mean, the fact that my bathroom lights turn on automatically when I walk in is half the motivation for me to take a shower.
But automation can also not be so awesome. For example, a major concern surrounding the American workforce, pretty much since World War II, or even earlier, has been the very same automation.
But what if I told you that since immediately following WW2, aka the 1950 census, only one single occupation has been eliminated thanks to our robot pals? And that would be none other than the poor, sweet elevator operator.
There were 270 broadly classified "jobs" on the census that year, and all of them are still around and (mostly) still growing, besides the poor, sweet elevator operator.
What does this tell us? Well, turns out automation may not be the Orwellian nightmare we've all imagined. A great example, as pointed out by Ethan Mollick, is the bank teller.
When ATMs burst onto the scene in the '90s and '00s, we all assumed there'd never be anybody behind a bank's counter to judge your financial decisions ever again.
Sadly, we were wrong. The number of bank tellers has exploded since then, and the economics are surprisingly simple. Turns out that primarily, what automation does is lower friction for those employees and thus lower the overall cost of doing the job. As a result, bank branches multiplied, requiring more tellers and, of course, more ATMs.
A similar trend can be seen in the space of robo-advising. A lot of people just toss their money into a robo-advisory program, but banks have largely had to hire even more advisors to help clients operate and optimize those robo-buddies.
The point is that automation isn't the be-all, end-all, Wall-E nightmare we may think of it as. Robots reduce cost, allowing humans to come in and scoop up that marginal dollar, and this can be seen across the economy, from finance all the way down to real jobs like manufacturers.
So next time you see that adorable little robot rolling around the grocery store counting up inventory, don't be upset. Be glad that some poor 16-year-old kid doesn't have to do that job anymore, but now, two 30-year-olds can analyze its work.
The big question: Why can't we be friends? Will humans and robots be able to coexist peacefully and work together? Or are we still-for lack of a better word-f*cked?
Friday - If I was 21 four days ago, and next year I will be 24. When is my birthday?
Today is January 3rd.
4 days ago was December 30th, and I was still 21.
3 days ago was December 31st, my birthday, on which I turned 22.
On December 31st this year, I'll be 23, and on December 31st next year, I'll be 24.
Today - It's 150 bananas off the WSO's Elite Modeling Package. LFG!
What kind of running means walking?
Shoot us your guesses at [email protected] with the subject line "Banana Brain Teaser" or simply click here to reply!
"If you're not willing to react with equanimity to a market price decline of 50% two or three times a century, you're not fit to be a common shareholder and you deserve the mediocre result you're going to get." - Charlie Munger
Happy Investing, Patrick & The Daily Peel Team
Was this email forwarded to you? Sign up for the WSO Daily Peel here.