Great Damn Production | The Daily Peel | 1/28/22
Silver Banana goes to...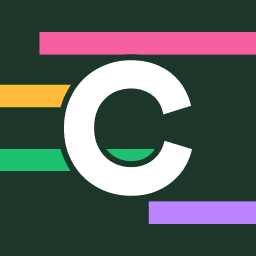 Market Snapshot
Is there a new rule or something on Wall Street that whatever the market does at open, it has to do the opposite at close? You guys gotta tell me this stuff. C'mon, apes. Anyway, U.S. markets closed in the red, with the Nasdaq leading the fall on a 1.40% loss. Meanwhile, the S&P fell 0.54% and the Dow lost 0.02%.
Always wanted to use algorithms to trade actively like the top investors and hedge fund managers? The no-code platform Composer lets you do just that.
Replace your robo-advisor and become a buy-side portfolio manager today. 
Compose your own Symphony for free
Let's get into it.
Macro Monkey Says
Great Damn Production - If the U.S. does one thing well, it's spending money, and a lot of it. The nation proved particularly adept at this skill last quarter as yesterday morning's Q4 GDP reading came in well above expert expectations. Safe to say markets were hyped. 
In the fourth quarter of 2021, the U.S. economy grew at an annualized rate of 6.9%. Some of you may be expecting me to make some sort of crude and juvenile joke here, but all we can say is that the growth seen was real nice. Not only is that reading triple the increase seen in the third quarter, but it pulled the U.S. economy to annual growth of 5.7%, the fastest acceleration since Ronald Reagan and Terminator back in 1984. 
Like we said, spending was the key driver. Business spending on shoring up inventory soared while consumers held no reservations of buying up that inventory fast. These factors were the primary drivers leading to outsized GDP in a quarter still plagued by the spread of a certain virus. 
Net exports were up and government spending was down, with the latter being the primary detractor of economic growth. The slowdown of stimmy checks and other government spending programs proved to drag on output, but then again that means it dragged down the federal deficit and national debt as well, so we'll take it or leave it.
Safe to say markets were excited, with US equity index futures rising across the board. However, as we move further and further from the economic recovery period, this year's growth will likely be far slower. Still, it's hard not to be excited by 6.9%, so let's enjoy it while it lasts.
Apple Earnings - Move over Microsoft, it's the big dawg's turn. That sounds wild, but with Apple being roughly $350bn (about the size of Home Depot or Mastercard) larger than Microsoft, it's all too true. That's right! Apple just dropped earnings, so let's take a look. 
In short, things are going well over in Cupertino. Apple raked in $2.10/sh on a whopping $123.9bn in revenue… for the quarter. That sales figure is by far the highest in company history and sent shares booming after hours. At the time of writing, the stock had already gained 4.8% post-market.
And it looks like that gain is for good reason. Every single product category came in above sales expectations except one, which was iPads. Remember when people would say the iPhone was dead or didn't have room to run anymore? Yeah… anyway, iPhone revenue was up 9% to a whopping $71bn, which is $20bn more than Microsoft made last quarter in total. Meanwhile, Mac sales grew 25%, Other Products (Watch, Airpods, etc.) grew 13%, and the gross margin grew to 43.8% on the year. 
Arguably, the most important line item, however, was the Services category. It includes iCloud, the App Store, Apple Music, etc., and has become a focal point for investors as Apple branches beyond hardware. See, Microsoft and Apple are still relatively closely valued despite one product line at Apple bringing in more sales than the entire company of Microsoft. Why is that? Simply put, software is valued at a higher multiple than hardware. This makes sense too, as software is higher margin and can be infinitely scalable with marginal cost increases compared to hardware, which still needs factories. Apple reporting 25% annual growth in this category is huge and likely a big driver of the post-market gains we've seen.
But, who knows if those gains will be there come 9:30 a.m. The one thing we know about the market, especially lately, is that no one knows wtf is going on. 
Congrats, You're Officially A Buy-Side PM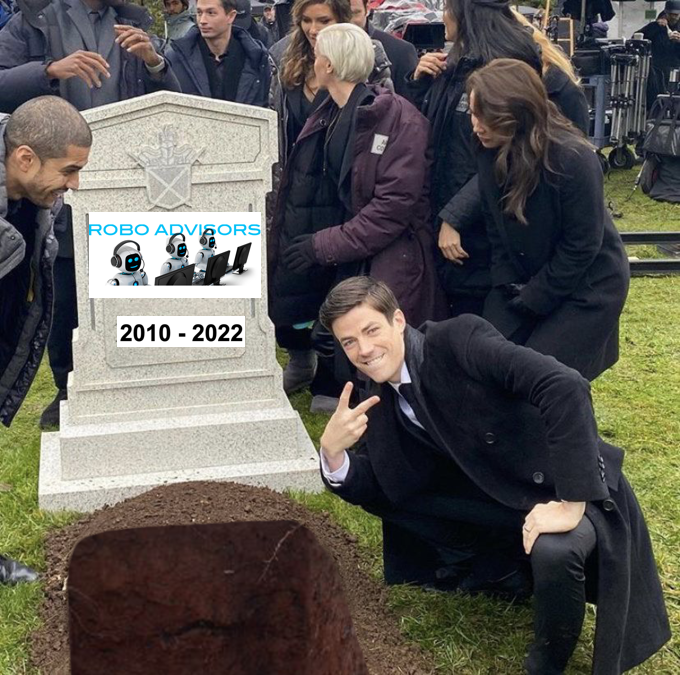 Do us a favor. Take your Robo-Advisor account, and throw it in the trash.
You're better than such…'passive investing'.
But picking stocks is hard (just check your portfolio for a bloodbath).
So how do the top investors and hedge fund managers consistently beat the market?
They use ~algorithms~ to trade for them. 
But unless you know how to code, this type of quantitative investing has been out of reach.
Until now.
Introducing Composer. The first and only no-code platform that lets YOU create, design and execute on your own investment strategies, automatically. Something like…
BUY the dips on the Nasdaq-100 
IF it falls more than 5% 
EXCLUDING the top 5 holdings 
NO MORE than 3x per month
Pretty cool right?
The best part? Once you build your strategy (or Symphony as they call it), you can invite anyone to invest in it as well.
Composer is 100% free and easy to use. Sign up today and build your Symphony, you buyside portfolio manager, you!
What's Ripe
Netflix ($NFLX) - Bill Ackman is the kind of guy that moves markets like they're his car. Yesterday, the lucky recipient of his blessings was the recently beleaguered, one-and-only Netflix. Ackman's hedge fund, Pershing Square, is now a top 20 shareholder of the streaming giant, purchasing 3.1mm shares for an over $1bn bet. It doesn't get more Ackman than this. Yesterday alone, this trade would've netted ~$83.7mm on Netflix's 7.5% gain, which of course is also very Ackman.
ServiceNow ($NOW) - If you've been running low on tendies lately, the time to change that is now. Well, actually, it's more like $NOW because shares in cloud computing and automation firm ServiceNow popped 9.2% on a stronger than expected earnings report. $0.13/sh on $1.6bn in revenue was more than enough to beat estimates and please investors, but maybe most important was the CEOs blind confidence in the firm's resilience saying "ServiceNow's business model is set to flourish in any economic environment." Gotta respect it.
What's Rotten
Chip Stocks ($AMD, $INTC, $NVDA) - You would think Moore's Law was proven wrong yesterday with the way chip stocks fell. For a slew of different reasons, the big 3 American chip makers all slumped over 3.6%. Nvidia traders seem to still be in mourning on the reported abandonment of the Arm acquisition while AMD officially got the all-clear from China to purchase Xilinx. Meanwhile, Intel reported an earnings beat, but slowdowns in the firm's largest line of business, client computing, took center stage.
Tesla ($TSLA) - Cybertruck buyers and Tesla shareholders alike are facing the same problem: they both need a pickup. Unfortunately, the two groups will be waiting a while. Shares plunged 11.6% yesterday after the company's latest earnings report, where it was announced that no new vehicles (not even the Cybertruck) would be released this year. However, both earnings and revenue beat, delivering $2.52/sh on $17.7bn top line vs $2.36/sh on $16.5bn expected.
That's a record profit, but apparently, no one cares. Dominating the narrative around the call was Musk's personally delivered product roadmap, where he described production limitations caused by a "nightmare" supply chain scenario. Instead, Musk & Co. will focus this year on getting FSD and production facilities in Texas and Berlin fully charged. 
Thought Banana:
Canceled - A Canadian rock & roll artist, an American comedian/former UFC fighter, and a Swedish billionaire tech entrepreneur walk into a bar… oh, you've heard this one before? Fine, I'll get to the punch line.
Neil Young, Joe Rogan, and Daniel Ek are a weird group of people to be mentioned in the same sentence. Nonetheless, they're a great combo if you want your pot stirred. The beef began last week when singer Neil Young penned a letter to Spotify demanding his music be removed from the streaming service because of what he deems to be pandemic misinformation spread by the world's biggest podcaster, Joe Rogan. Spotify, in the most professional way, told Young to shove it.
Regardless of whether you're a Joe Rogan, Neil Young, or COVID fan, the business implications of this theme are massive. You might recall Spotify spent a cool $100mm to get Joey R onto their platform. Having your biggest content-asset spread what many believe to be misinformation is quite the conundrum, but Spotify seems to be doing its best. Sure, I get what Neil Young is trying to do but maybe build a better case first next time. Making Spotify choose between you and the guy they spent $100mm on is a bold strategy, but certainly not a winning one.
"Bottoms in the investment world don't end with four-year lows; they end with 10- or 15-year lows." - Jim Rogers 
Happy Investing,
Patrick & The Daily Peel Team
Was this email forwarded to you? Sign up for the WSO Daily Peel here.