Faking Diversity Transparency
Current student at IU here. Wanted to share the email that has been circulating around my school and multiple BBs/EBs that disproves the argument that these IU students have not been faking diversity. These candidates obviously DO NOT have diverse backgrounds. 
When confronted by HR after receiving an offer through one of the EB diversity programs, this lad clearly spins up a fake story. 
Whether or not you support diversity recruiting or the purpose of the post yesterday, the mental gymnastics should give you a bit of a laugh.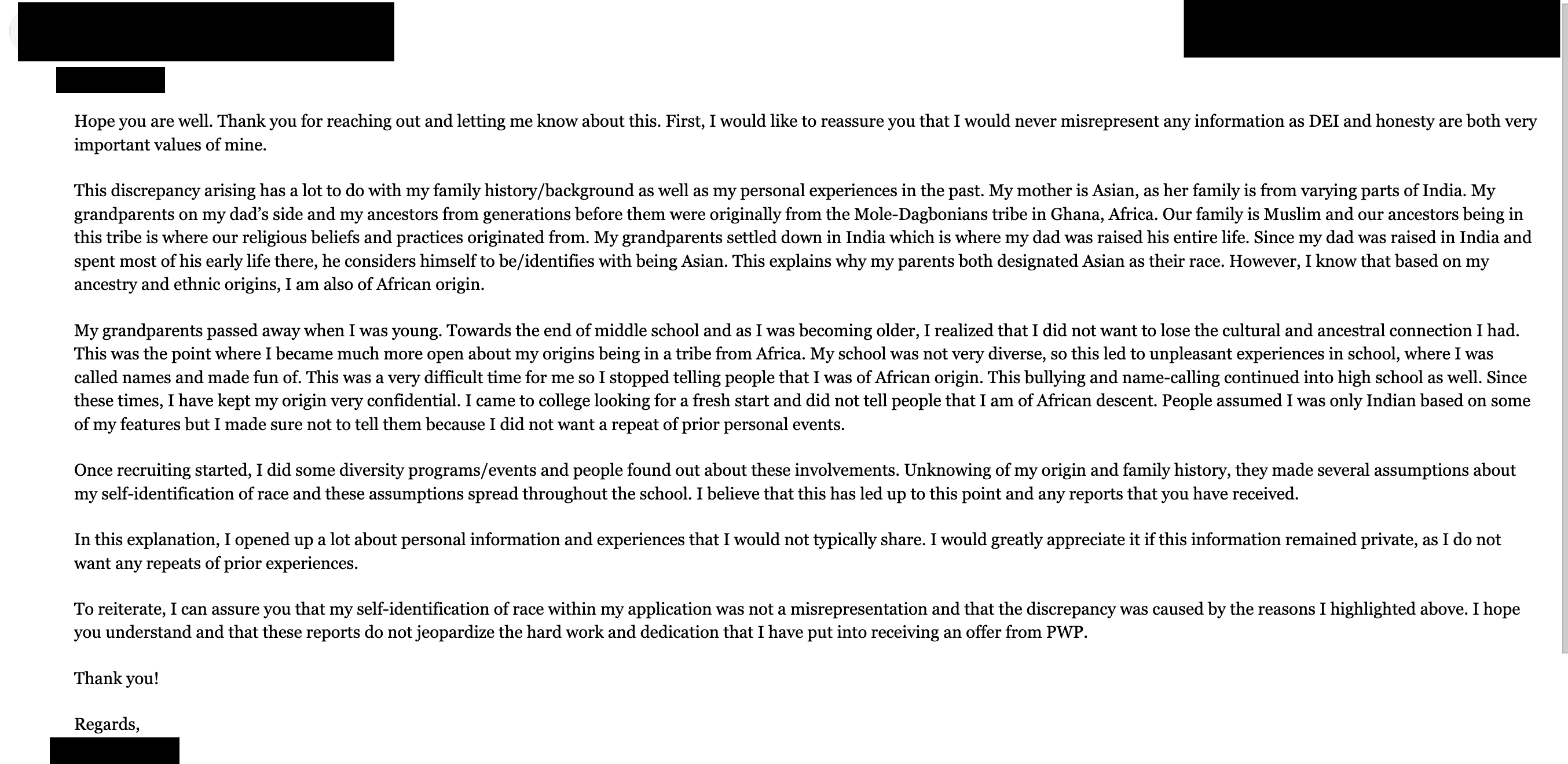 This was posted last night, but that OP didn't have enough of a spine to leave it up.