Chinese Concentration Camps– Does the US Government Care?
Saw this tweet yesterday posted from the Chinese government's American embassy which boasted about the 'benefits' of forced sterilization of Uygur women in their 're-education' camps: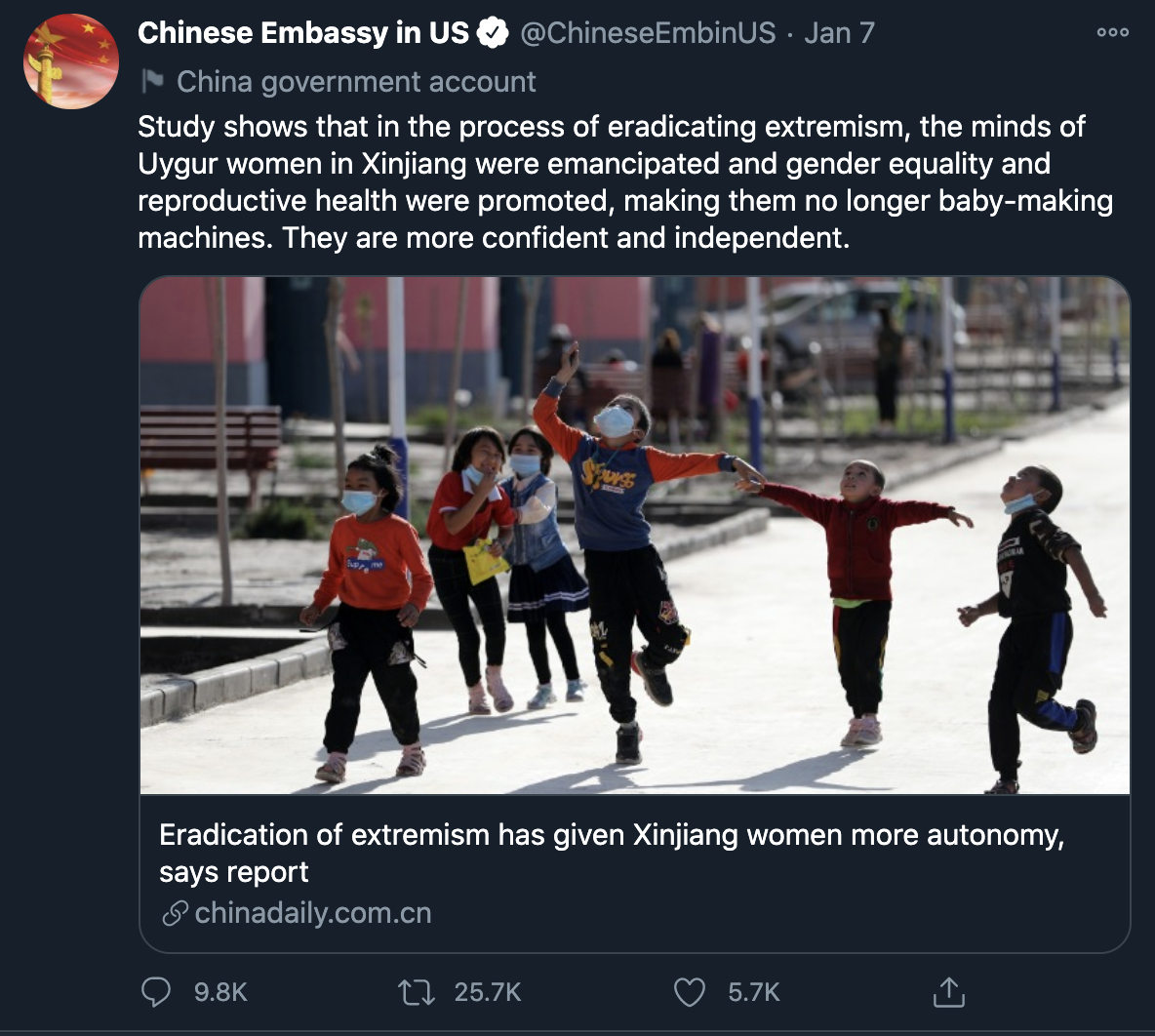 Is anything ever going to be done to address their pretty blatant human rights violations? At this point it seems the US government turns a blind eye to any country committing such gross acts so long as they are important to us economically (i.e., relations with the Saudis in the midst of Khashoggi's assassination and their backing in Yemen). Curious to hear thoughts on what's going on there.