How Do We Decouple Income From Work?
Subscribe
This is the first post in a series exploring technology, its impact on how we work, and the macroeconomic effects of the displacement it causes.
I was at a tech conference earlier this year and ended up at a discussion about workforce automation. A guy from McKinsey gave a presentation where he said that 44% of today's jobs can be replaced with existing technology, and that another 11% would be at risk when computers attain human-level voice recognition some time in the next two years.
I could spend the next couple paragraphs listing all the ways technology is replacing human work, but I won't because we've all seen it. Hell, they're opening a burger joint in San Francisco that is completely automated and has exactly one human employee - just in case one of the machines breaks down.
Under the current industrial model, employees sell their time at wholesale to their employers, who turn around and sell that same time at retail to the market for a profit. Whenever a company can get the same level of production and pay either lower wages (globalization) or pay fewer employees (automation), they're going to do it. Lather, rinse, repeat.
So what happens when technology and efficiency reach the point where they displace a significant percentage of the labor force? Many would argue we're already there, or very soon will be.
Two possible scenarios come to mind. The first is that we maintain the industrial model and society gets dystopian really quick, where a tiny percentage of the population who own the means of production live like gods while the rest of us starve. This is our current trajectory, with a few exceptions.
The second scenario is that we recognize this possible outcome and do what we have to in order to avoid it. In other words, we find a way to decouple income from work.
The Good Old Days
Saturday marked the 25th anniversary of the first web page going online. No, it wasn't BringOnThePorn.com, it was a simple text document outlining Tim Berners-Lee's vision for what the Internet would become. Today it's hard to imagine a world without the Internet, but I'm here to tell you it existed.
Before the computer revolution of the 1980s (and well before the dawn of the Internet), it was accepted that certain things took time. If a company wanted to speed things up, they hired more people.
For example, accounting. Everyone used to keep ledger books. I'm not so old that I ever did it for a living, but I still have a few laying around that I tear pages out of occasionally to remind myself to make a journal entry or to teach someone some fundamental of accounting.
You can imagine (or maybe you can't) what a hassle it was to keep clean books, find mistakes, backdate entries, etc... if you had to do it all on paper. It took an army of bookkeepers in some cases, all being paid a living wage for their expertise.
Around 1985, Lotus 1-2-3 started catching fire. All of a sudden you could run spreadsheets on a computer instead of, you know, spreading sheets of paper all over the table in the conference room.
Within a few years, the armies of bookkeepers started to dwindle, to the point where we are now. Today the software is so good that most companies under $50 million in revenue have just one bookkeeper.
Then there was the Internet. The Internet had a multiplier effect like nothing that came before it.
It took General Motors 30 years to hit $1 billion in market cap, and over that period of time they provided full time employment to more than 180,000 workers. Instagram did it in two years with 13.
While that's awesome for the baker's dozen at Instagram, it doesn't have much of an impact on the economy as a whole. There's a huge difference between hundreds of thousands of people making a living wage who then spread that around to their communities, and a handful of hipsters who are now able to charter a jet to Bonnaroo.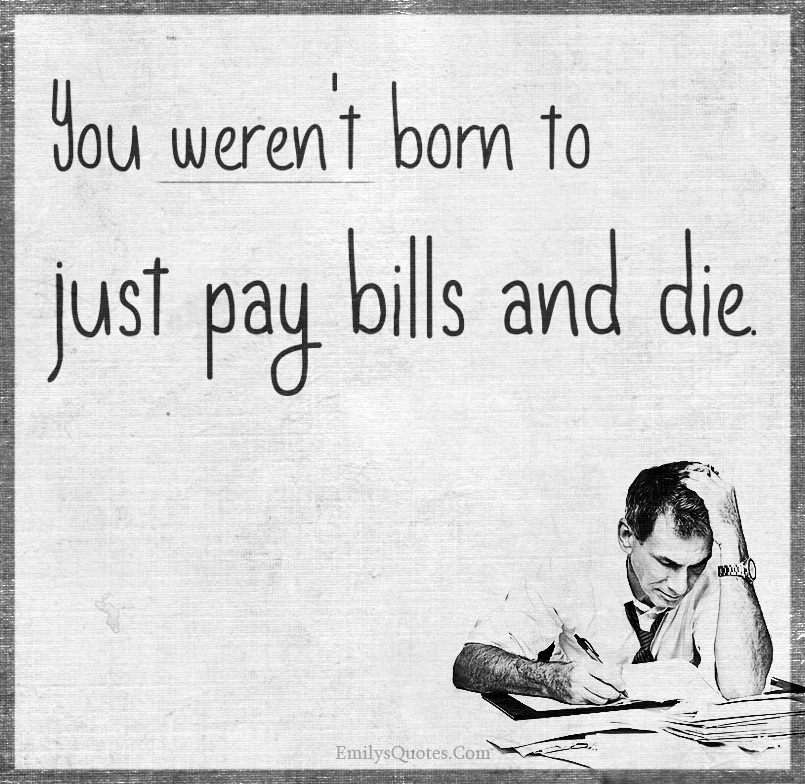 The Broken Promise
Peter Thiel is fond of saying, "We were promised flying cars; we got 140 characters." If you're as old as Peter and I (and you have my sympathies if you are) you understand the underlying promise of technology that was made to our generation and then broken.
Technology was supposed to set us free.
If software enables us to accomplish what used to take eight hours in only 90 minutes, why are we still working eight hour days? In fact, most of us are now "on call" 24/7 thanks to email, Slack, mobile phones, etc.
In the '70s and '80s, we were led to believe that we were headed for a "post-work" era, where our time would be our own and robots and computers would do all the heavy lifting. That's becoming reality more and more every day.
But the underlying promise was that we'd still have our income after technology displaced us, and that's far from today's reality. In fact the opposite is true for millions of Americans, and that number is growing every year.
So What?
So what do we do about it? I'm interested in your thoughts. Obviously over the coming posts we'll talk about some of the ideas being tested to address the issue, but I'd like to hear what you guys think about the thesis.
Is there a way to decouple income from work? Are we headed for a sort of reverse Malthusian crisis, where there is abundance but only a handful can afford it? Will we ever achieve the promised post-work era, where our time is our own and we don't have to worry about income?
EDIT: Hat tip to @surferdude867" for the following video which illustrates the situation perfectly: