Part of carried interest for Sr. Associate/VP in a small PE fund
What percent of the total carried interest do Sr. Associates/VPs usually get in a lower middle market PE funds?
For instance $100M fund with less than 10 people - 5 partners, 2-3 manager type of positions and 1 Sr. Associate or VP.
Also, if the Sr. Associate/VP were to negotiate other type of compensation, for example percent of the transaction fee in acquisitions or certain percent in the stock of an acquired company, what percent would be fair to negotiate? Again, this is a very small and entreprenerial firm, so I guess the percent could be larger because we are not talking about billions of dollars.
Thanks
private equity carried interest compensation at a smaller fund
So what does the carry look at smaller private equity firms? Here are some thoughts from the community.
from certified user @CompBanker"
Expect anywhere between 0 and maybe 300 basis points. Many Senior Associate positions do indeed pay carry, although many do not.

As for the other types of compensation you listed, I agree with Alexpasch, you're nuts. Your best bet would be if the firm had a policy of paying out special bonuses to deal teams for completing transactions, but that certainly wouldn't be something you'd negotiate.

I'm talking about 3% out of 100%. 3% out of 20% is way too much for a senior associate /VP, even in a small fund. Expect the Partners (depending on how many there are) to take the lion's share of the carry with maybe 20-25% to be split amongst the other professionals (depending on how many there are).
from certified user @EuroLocust"
While I personally think 1% feels a bit too rich, I think your calculation has some flaws as it omits hurdle rate and the fact that cash-on-cash it's maybe not that likely for a fund to double in 5 years. For an investment definitely but an entire fund will spread out its investments a bit so we come to the J-curve effect.

For simplicity, let's roll with your assumptions:
Initial investment: 750
Realized after 5 years: 1500
IRR: 15%
Hurdle rate: 10%
GP carry: 20%
Snr. associate carry: 1% (i.e. 19% left for remaining PE team)

Thanks to the hurdle, only when you reach a realized value of 1200, you start calculating carry.
So you have (1500-1200) * 20% = 60 for the firm or 300 * 1% = 60 * 5% = 3m for the senior associate.

Now I would think that you're more likely to look at a carry of 0.2% (1% of 20%) and then this is more like 600k for the associate.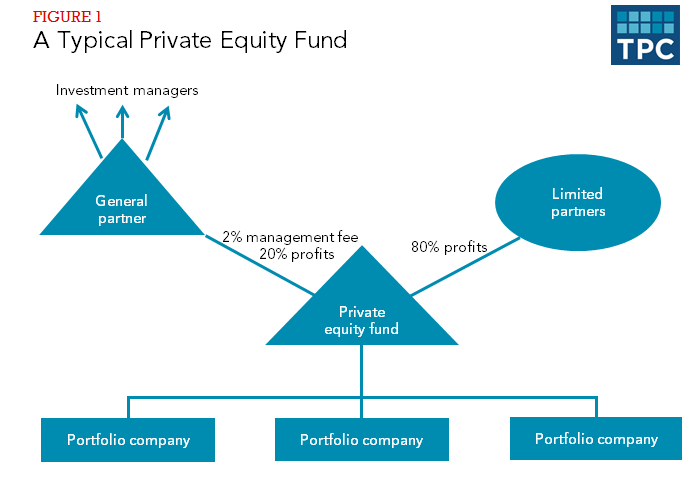 Interested in breaking into private equity?Its no secret that private equity is one of the most competitive industries in finance. The best way to ace your interview is to be prepared. Prepare for your interviews with the Wall Street Oasis Private Equity Interview Guide.
Recommended Reading