The Price of Success: Friends
Points)
on 3/28/12 at 12:14am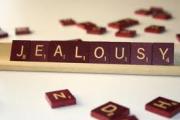 Throughout the past few years I've noticed that some of my closest relationships have deteriorated as it became more clear that I was on a fast-track in Finance while others were languishing with bad grades and not-so-prestigious (or non-existent) internships.
I knew something to this effect would occur - but not as dramatically as I predicted. I've approached this rather objectively and tried to find solutions (modesty to the extreme) ... but who else has experienced this? What was the outcome? Did you find more healthy relationships post-undergrad - or do you regret not opening up more/adapting to other people's personalities?
This is kind of touchy/feely...but I would bet a lot of people on this forum have gone through this.