Wall Street Oasis Conference - July 28, 2012
O
Points)
on 3/27/12 at 6:02pm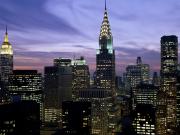 NOTE: Date moved to July 28. Venue: Columbia University
Inspired by the success of the Energy Rodeo, we are happy to finally announce the first ever Wall Street Oasis Conference to be held in the summer of 2012 in New York, NY.
http://wsoconference.eventbrite.com/
Make sure to get your Early Bird-Monkey Tickets - huge discount! Limited # sold at this price.
Since this is the inaugural conference for WSO, we'd love the communities support in developing the agenda, recruiting speakers, sponsors, panelists, and feedback on the overall framework / agenda. Right now it is pretty open ended, but our target is going to be college students trying to break into finance fields and young finance professionals looking to broaden their network. As the conference takes shape we will continually update this thread.
Here is the current vision:
The Wall Street Oasis Conference is designed for individuals interested in pursuing a career in the finance industry. Areas of focus include: investment banking, private equity, trading, hedge funds, management consulting, resume writing and review, graduate school selection, and question & answers sessions. More importantly, attendees will have ample opportunities to meet and network with experienced finance professionals and conference speakers. Direct exposure and one-on-one time with experts in these field sets our conference apart from other career fairs.
The target audience for the Wall Street Oasis Conference consists of current college students and young finance professionals - anyone interested in gaining a competitive edge in these competitive industries. All panel speakers will attend the networking reception following the day conference to provide individualized feedback and information about their respective companies. Attendees will walk away from the WSO Conference with a larger professional network, a stronger resume, extensive knowledge about the finance industry, and an acute awareness of their post-graduate professional goals.
Please use this thread for feedback / ideas / questions.
Thanks,
Patrick