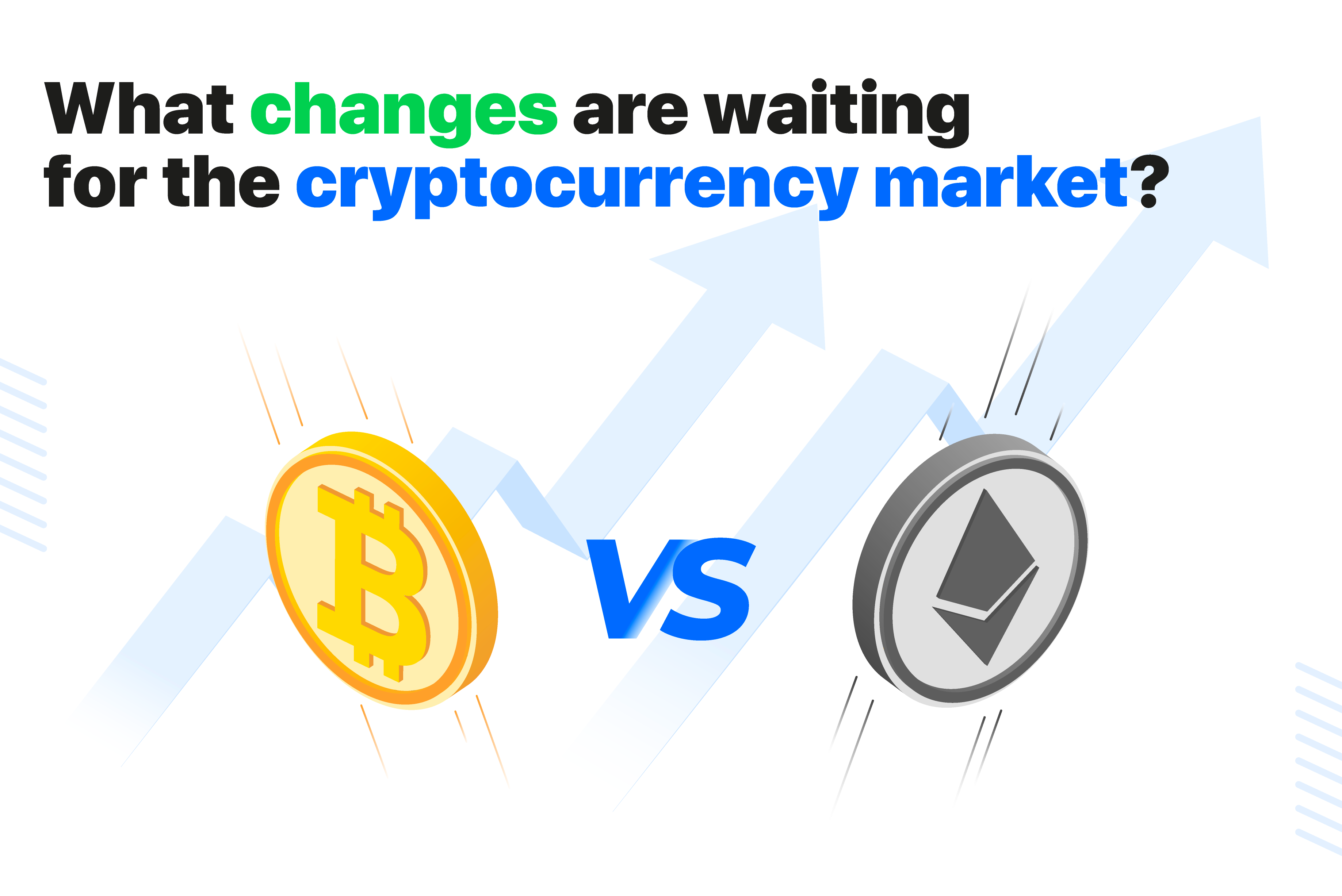 The talk that ether is replacing bitcoin has become part of the daily discourse about cryptocurrency. You need to ask a question, what do the differences between ether and bitcoin potentially mean for the future development of blockchain and crypto applications?
Bitcoin has long established itself as a leader among cryptocurrencies. With a market capitalization of more than $1 trillion, large purchases by household names such as Tesla, and crypto payments becoming available to major payment systems, it is logical to conclude that the superiority of bitcoin is virtually guaranteed.
On the other hand, ether and the Ethereum blockchain have quickly moved up in terms of valuing cryptocurrency and other applications that are being developed on this blockchain. Taking a step back and putting aside the price surveillance that captivates analysts and market participants on a daily basis, Ether and Ethereum were indeed the leading news in the last half of 2020 and 2021.
While Bitcoin has consistently (and deservedly) continued to lead the broader discussion about cryptography, there is reason to believe that in terms of applications and use cases, ether and Ethereum will lead the next phase of blockchain implementation. In other words, it looks like for the first time in the financial markets conversation, there will be an open competition to determine which protocols and cryptocurrencies will drive the sector forward. Let's see what fundamental points the market will need to evaluate in the future.
Applications versus transactions. One of the most heated debates over the past few years has been the debate over whether cryptocurrency can actually be used for transactions, rather than just stored as a speculative investment. In the United States, at least, it seems that the tax regime will continue, and all cryptocurrencies are still considered as property, this has far-reaching consequences.
Have ether prices become excessively high after their last rise? The 27-year-old co-creator of Ethereum has become the youngest crypto billionaire in the world. In addition to not fully reflecting the functionality or use cases of many cryptocurrencies, especially stablecoins designed to be used as a medium of exchange, reporting and potential tax liabilities continue to discourage the use of cryptocurrency as a transaction medium. In other words, every cryptocurrency transaction potentially entails a tax liability - not good news for bitcoin maximalists predicting the inevitable replacement of fiat currencies. However, Ethereum blockchain has proven time and again to be a solid foundation for new use cases, such as decentralized finance (DeFi) and non-fungible tokens (NFT).
Diversification and prices. The number of cryptocurrencies, coins, tokens, and the array of crypto assets in general continues to expand. Of course, many of these new iterations of cryptocurrency lack many of the attributes that make the more widely known cryptocurrency so interesting to investors, but the market is still expanding. How does this relate to the exchange of bitcoin and ether?
Talking about the growing number of crypto assets goes far beyond simply acknowledging that the number of investment options is constantly growing. Returning to the first point, we can say that any number of applications run on the Ethereum blockchain: Stablecoins, DeFi, NFT are connected to this non-bitcoin platform. As blockchain and cryptocurrency use cases continue to diversify, it makes sense that capital will flow to a platform that supports many, if not most, of these new applications.
Platform vs asset. An additional factor in the competition between bitcoin and ether is what will ultimately be more valued by the market-the ecosystem compared to a particular crypto asset. Going back to more specific terms, what is the true value of an organization like Apple? The specific product or network effects (and information) that these devices provide? There may be some disagreement about the immediate cause, but it usually turns out that network effects, which serve as a reliable platform, play a big role in the success of firms like Apple.
Does it make logical sense that blockchain and crypto applications will turn out any differently?
There will undoubtedly be a lot of discussion and debate about what the recent rise in the popularity of ether means for the long-term maturation of the crypto and blockchain space. However, and leaving aside the price volatility that continues to exist in the crypto space, there are a few fundamental questions that are beginning to propel the broader conversation. It is still too early to say what prices will finally be set for various cryptocurrencies, how new applications will develop, or what options will come to the fore. Nevertheless, the breadth of creativity and innovation should be noted.