Incoming intern at Jefferies and wanted to just provide the class size, group, and locations as a data point for WSO. Reward with an SB if you enjoyed it.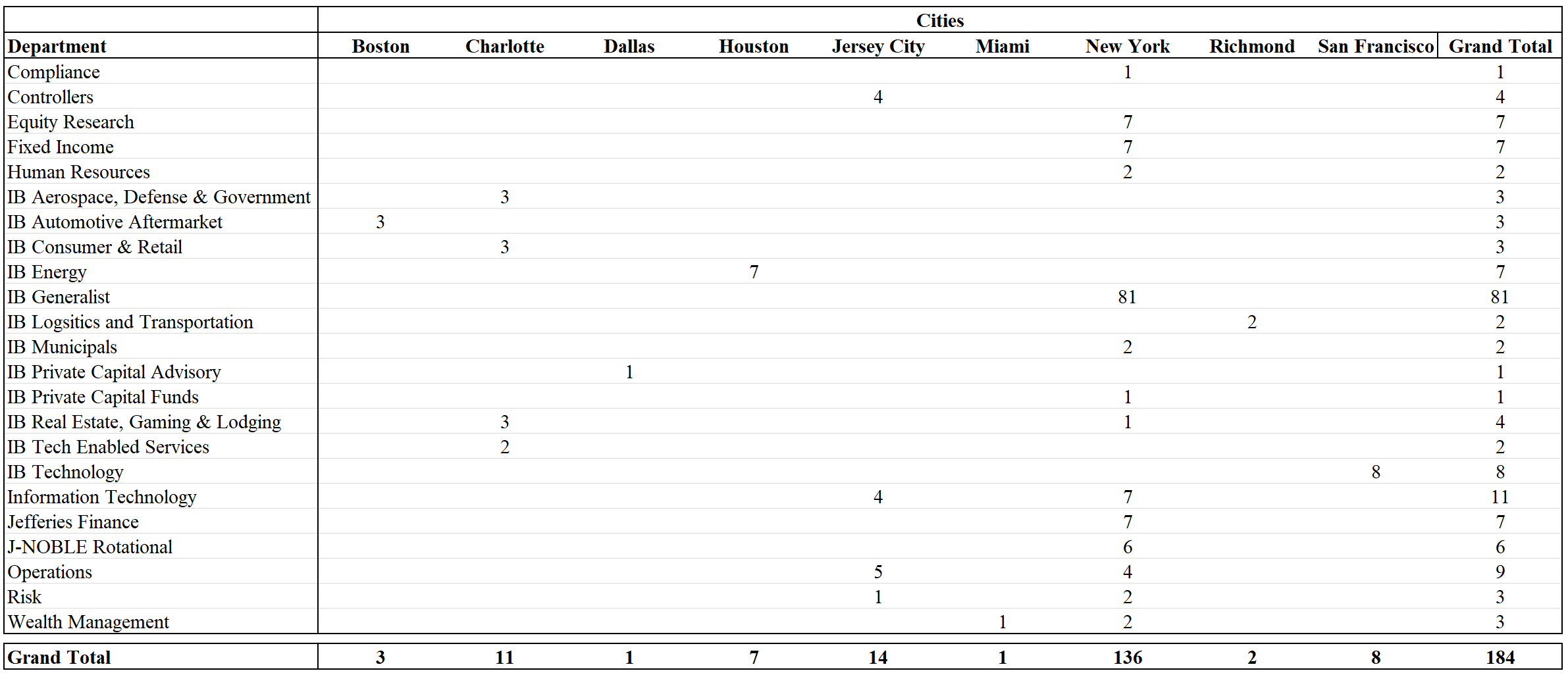 Looks like there is a total of about 117 IB summer analyst + summer associates. 85 of those are in NY (63 summer analysts, 22 summer associates) with SF and Houston taking a lion's share of the rest of them. Gotta admit didn't expect Jefferies to have such a big class size. Anecdotally have heard that SA 2022 is going to be even larger than this. 
Interested in hearing your thoughts.