The hardest brainteaser that you ever did see
ST
Points)
on 11/15/11 at 10:30am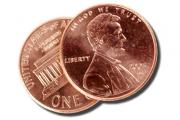 I have 2 fair coins (its a recession after all).
I toss them both but you cannot see how they land.
I say "one of them is heads." - This is a true statement.
What is the probability that the other is heads?
Are the results independent of each other? i.e. does the result of the first coin affect the probability of the second coin?
And while we're on the subject, here's some more: Harder brainteaser than the coin flip, Trazer Mental Math Challenge and An even harder brain teaser "I'll one up Trazer"
Post answers, but keep reasoning out of the first few replies so people can try this for themselves.
OP edit: someone has posted a correct solution in the answers. Do NOT scroll down if you wish to attempt this fairly (none of the top few are right however).