Bullshitting at Work: Acceptable to Curse?

AM
Points)
on 8/8/12 at 4:30pm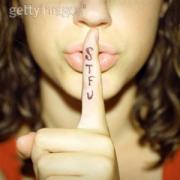 Do you curse at your job? Honestly, I've always thought that a rhetorical question mainly because cursing is so prevalent in our culture that I assumed it rolled straight over into your job. Then I hit finance, and realized that I was a totally amateur when it came to cursing. Maybe it's just the ethos here on the desk, or finance in general, but cursing is everywhere. I mean everywhere. I can't speak for banking or anything else, but I'd bet it's much the same.
About 54 percent of men nationwide report swearing, compared with 47 percent of women. Employees aged 35 to 44 swear the most (58 percent) and those aged 18 to 24 the least (42 percent). One explanation for the generation gap is that people in junior positions are less willing to swear in front of their bosses, while senior staffers may feel more entitled to mouth off.
I'm more curious as to why Finance seems to buck the trend when it comes to professional language in the workplace. Shit, the MD's here write emails that are the equivalent of a 13 year old's text message. R u DN TRD YT. Come c me pls. I just don't get it. Maybe my experience is an aberration, but I'm betting it isn't. Are there just too many type A personalities in one confined space that professionalism goes out the window? More importantly, would you fear being fired for cursing too much?