LONG HOURS = CAFFEINE?
Points)
on 6/16/12 at 5:00am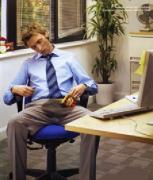 How do you guys get in your caffeine? Do you guys take it in on a constant daily basis? I feel like I don't want to be dependent on it for the rest of my life. I have a coworker who drinks coffee twice a day every single day. He literally has the smell of coffee beans engraved to his body.