RANKING: BEST BULGE BRACKET CULTURE
WSO recently released the results of the 2022 IB Work-Conditions Survey, which shows some interesting data on how analysts across the industry feel about their experience at their banks. Although having this data out there is great, almost everyone knows that bankers work crazy hours - most people are more interested in the broader question of how banks compare to other firms within their peer group. My hope it that this post may help people currently recruiting get an idea of how analyst experiences compare across the major bulge bracket banks.
Methodology
For the rankings shown below, scores for each bank were normalized to a scale of 0-1 for each question, with 0 being the lowest scoring bank and 1 being the highest. As an example, here is how scores from the first question ("Hours of sleep per night") were normalized: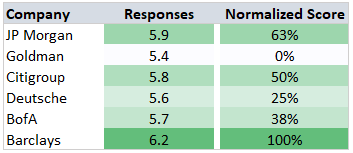 When looking at the rankings below, it's important to understand that the scores shown below are not measurements, they are a relative comparison of how well each firm ranks among its peer group. The normalized score reduces the data to a percentage representing bank's performance relative to its peers, allowing a direct comparison of questions where answers are scored on difference scales.
The analysis was limited to only "traditional" bulge bracket banks with sufficient survey data since they are widely considered to be part of the same peer group. Scores were aggregated by category (as presented in the WSO deck), and an overall ranking was calculated based on an unweighted average score across all 4 categories. 
Results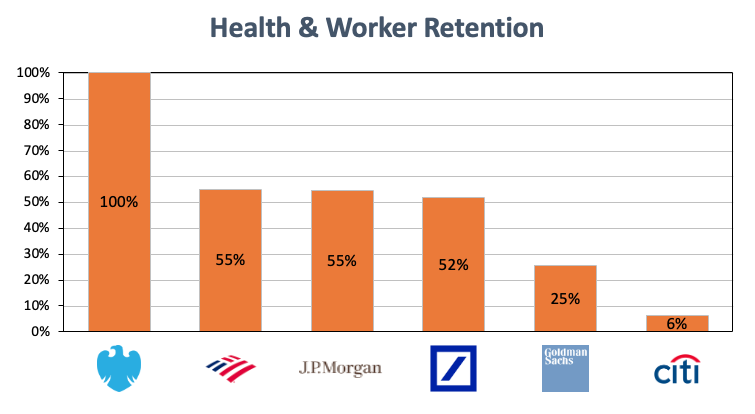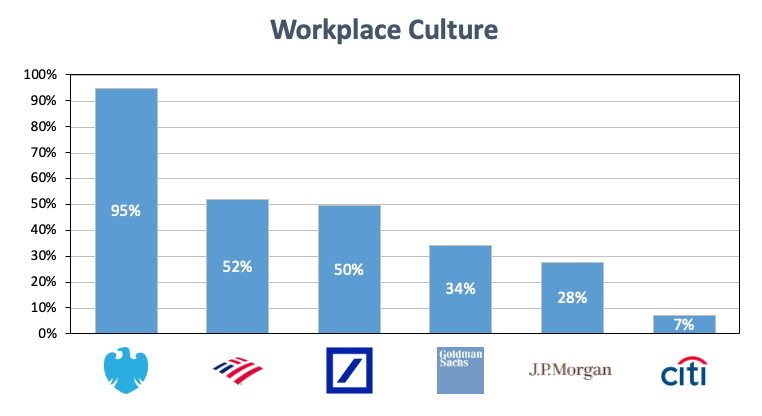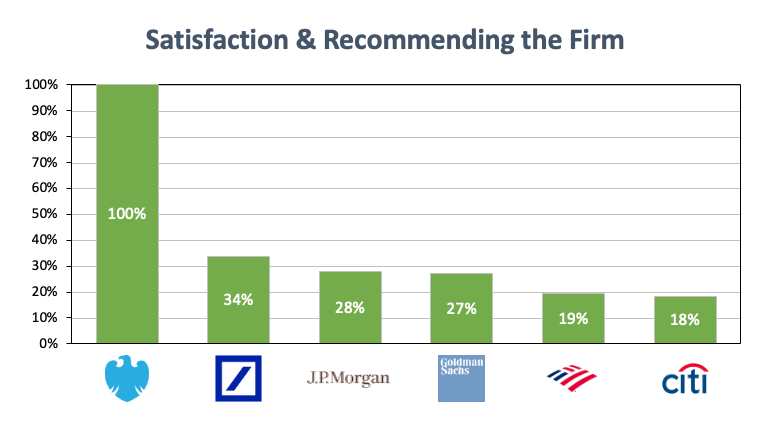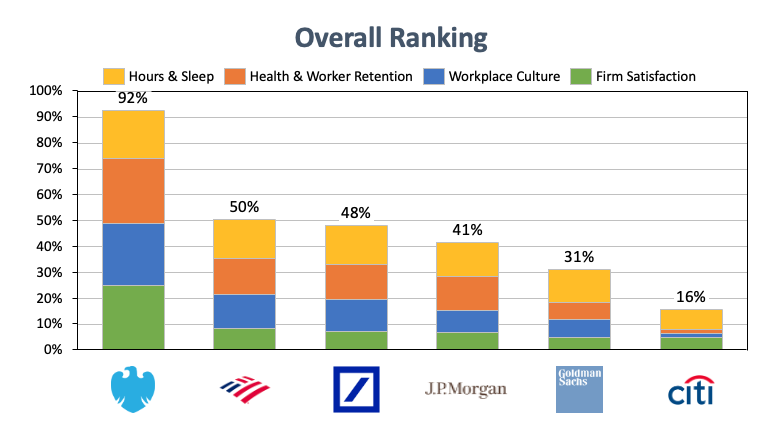 Conclusion
The rankings shown above are obviously not perfect representations of the culture at each bank. However the data does indicate that analysts at certain banks are far happier with their experience at their firm than others. The most obvious takeaway here is that Barclays analysts are clearly the most satisfied with their experience at the firm, while analysts at firms like Citi and Goldman are left wishing for more. These takeaways are roughly in line with my personal impression of the reputations of each bank, but the enormous gap in between analyst satisfaction at Barclays and all the other banks is still surprising.
For anyone interested in digging deeper into the survey, PM me for the excel file used to build the rankings (I cannot post links yet). I'm also happy to answer any questions about the data or the rankings in the comment section below.