Grammar in the Workplace

AM
Points)
on 6/20/12 at 6:30pm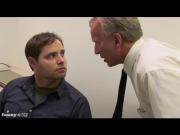 I was listening to the Wall Street Journal This Morning radio show while riding my bike this morning and there was an interesting discussion about grammar and spelling in today's workplace.
The discussion was primarily about how kids who grow up in the texting and social media age are very reluctant to use proper grammar when communicating verbally and through writing at work. Although people are very thorough when it comes to proof-reading their cover letters and resumes, this changes when they are hired as the same care does not go into internal e-mails, communicating via the firm's messaging system, and even talking in meetings.
I for one am guilty of this. I always wrote a lot of internal communication at work using abbreviations, sentence fragments, and the like. One of the most significant usage errors they talked about that I almost always use is "Bill and me" instead of the proper "Bill and I". In my experience, however, I've seen upper management also guilty of similar infractions. 'Thx' instead of 'thanks', 'mins' instead of 'minutes' and so on.
The segment went on to describe how the internet generation just does not put much weight on the quality of their grammar into what they perceive as quality work. They are concentrating on creating the next algorithm or app as a token of success rather than how well they write, which apparently infuriates managers who grew up with a heavy emphasis on grammar. As a matter of fact, Twitter, which I am an avid user of, actually encourages the use of bad grammar as they only allow 140 characters in their messages and make you think of ways to abbreviate everything possible to fit a longer message into their parameters.
What does everyone think about this? As the majority of the audience on this forum grew up with the internet and texting as a big part of their lives, I want to see what your take on the matter is.