Professional Athlete or Investment Banker?
ST
Points)
on 8/25/12 at 11:49am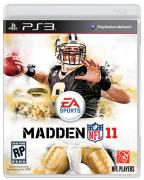 Andy note: "Blast from the past - Best of Eddie" - This one is originally from Aug. 2010. If there's an old post from Eddie you'd like to see up again shoot me a message.
Given that today is Friday, the NFL pre-season is underway, and I had a little bit to drink last night, I thought I'd pose an existential question today. If you had a choice, would you rather be a professional athlete or an investment banker? I know it sounds a little off-the-wall, but indulge me. I was inspired by the latest article by Matt Taibbi (yes, that Matt Taibbi. Settle down; he leaves Goldman alone in this one.)
Plenty of bankers, and even more traders, come from the ranks of college athletes. And it takes a hell of a lot to compete at the collegiate level. So I know there's a wide cross-section of Wall Street who has at least thought about what it would be like to be a professional athlete. If we're being honest, we've all thought about it a few times. And you don't have to be a train wreck like Lenny Dykstra.
Let's talk numbers. While it's hard to quantify what the average banker makes over a career due to all the variables, it's a little easier when it comes to professional athletes. For example, the median 2009 salary in the NFL was $770,000 and the average length of an NFL career is four years. Baseball and basketball skew higher in both categories, so we'll use the NFL for the purposes of an example.
So the obvious question is, would you forgo a career on Wall Street for the fame and fortune of a professional sports career, even if it were only for four years and roughly $3 million? And over at age 26? Before you answer, maybe I can give you a little context.
I was 24 when I blew out of my first marriage. To say that I was ready to party would have been the understatement of the century. I was a banker making good money, so my options were wide open when it came to living arrangements. Instead of getting a nice place by myself, I fell into renting a room in a big house with four other guys.
Three of the four were former professional athletes. Tom had been a linebacker with the Eagles in the mid-80's. Jimmy was the youngest guy ever drafted by the Minnesota Northstars (now the Dallas Stars). Kevin was a AAA catcher who got called up to the St. Louis Cardinals as a replacement player during the 1994 MLB strike. And then there was me and the Colonel. We called him that not because of his military service (he was sorely unfit for it) but because his given name was Steve Austin. He also happened to work for the local beer distributor. Yeah, you read that right.
I found what I was looking for, and then some. When Taibbi says that professional athletes get away with murder (ahem, Ray Lewis), he's not kidding. Some of the shit that went on in that house would blow your mind.
Tomboy found his niche almost a decade after an NFL career that could charitably be described as middling. He discovered an uncanny knack for procuring Russian army surplus gear and medical-grade marijuana (presumably from different sources). He parlayed the Russian junk into a respectable fortune. Overall, he made pretty good investments and did well for himself from that point on.
Jimmy was whipsmart and you never had to worry about where he was coming from. But you couldn't say the same for his hockey buddies. My years as a boxer and Marine taught me how to take a punch, and it came in handy with that crew. We lived in an IHL town, and we ran with an IHL crowd (the IHL was known in the old days as the "Iron League" and was immortalized by the Hanson Brothers in the movie Slap Shot). Anytime the Houston Aeros came to town you were guaranteed to get punched in the face and have the time of your life. Go figure.
Before I get too far out of bounds, let me just mention the women. The parade of women that came through that house (and in and out of the hot tub) were stellar. Not to mention they were all high-functioning sociopaths. For some reason, professional athletes attract that caliber of woman. One night, Jimmy's regular thing came over with one of her girlfriends when I was the only one home.
They wanted to hang out in the hot tub, so I told them to go for it. They invited me to join them, and I said what the hell. Then they started making regular trips to the bathroom to "powder their noses". Jimmy's girl was pining over him like he could lick his eyebrows, and the other one was telling her what a bag of shit he was for not marrying her. Shit spiraled out of control until they were screaming at each other and ready to go to blows. I convinced them that we should go to a bar and chill out. You can probably guess how that night ended. If I wasn't a trader, I'd be a bail bondsman.
There's not a lot I'll say about Kevin other than that he was one of the most genuinely sweet guys I ever knew, and he had movie star good looks. He might have only pulled down $1,500 a month playing for the Amarillo Armadillos, but he had women falling at his feet the whole time. And you can't put a price tag on that.
My point in this whole trip down memory lane (and believe me, I could go on for hours) is that professional athletes have it pretty good. Even after they've outlived their usefulness from an entertainment standpoint. Today's athletes are paid so much more than the guys that I knew, and even the guys I knew were having the time of their life years after their careers ended. It makes me think that might be the way to go, if you had a choice.
What it all boils down to is this: would you take $3 million and whatever potential injuries you collected over 4 years to have that money at age 26? How big a factor would the fame be for you? Do you expect to earn more than $3 million over the course of your career as an investment banker? And would you be willing to trade 20 years of your life for it? How about 40?
I just think it's an interesting topic of conversation on the eve of another professional football season. Professional athletes seem to have it all: big money, fame, women, a get-out-of-jail-free card. Plus they get to play a game they love for a living. Can you say the same thing about Excel?