The Future Of Banking

O
Points)
on 7/19/12 at 2:30pm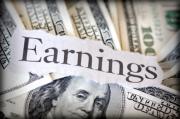 So far we've had J.P. Morgan, Goldman Sachs, Morgan Stanley, Bank of America, Citi and Wells Fargo reporting earnings with mixed and frankly worrying results. Of those 6 banks, only Wells Fargo provided cause for encouragement. The traditional investment banks all showed declines in revenue and / or profit for various reasons.
Lets have a quick look at the headline figures....
J.P. Morgan
Nobody really cared about earnings, profits etc. The only question was what happened with the CIO trading losses. The number given was "worse than hoped, better than feared" at a staggering $5.8bn with a potential $1.7bn in losses still to come. However, EPS of $1.21 was over 50% greater than expected and revenue was over $1bn above expectations. Dimon stated that "all of our client-driven businesses had solid performance" including mortgages, credit cards, retail banking etc.
Goldman Sachs
Always the master of making earnings whatever suits it's purpose best, Goldman may have posted a huge beat in EPS predictions but this was also a serious decline in earnings. The key takeaways here in my opinion are that return on equity fell to 5.4% and revenue from bond trading (Goldman has always been a trading house in disguise) slipped from Q1. Goldman was still top in M&A league tables, but I think the numbers to focus on are from the trading side of operations.
Morgan Stanley
Just this morning Morgan Stanley announced appalling results with a 50% drop in earnings. The largest component of this drop is from trading revenue (a decline of 48%). Return on equity is similar to Goldman at a measly 4%. Investment banking revenue is also down 40% from last year, with both equity and debt underwriting being more profitable than M&A. Morgan Stanley is considered by many to be a very weak and shaky bank and these results will exacerbate worries about its core profitability and perhaps heighten calls for Gorman to step down.
Citi
Often described as "the world's financial supermarket", Citi also posted a fall in net income but a beat in EPS. The key bit here is that "troubled assets" (TARP anyone?) experienced a 62% decline in value compared to last year. This is mixed news. The decline can be mostly attributed to these troubled assets and the rest of the bank was largely unchanged in terms of performance, but we all remember the trouble Lehman had unloading so-called "trouble assets" during times of stress. Not only this, but Citi is pretty high on the list for a LIBOR investigation. Corporate and consumer loans were by far the bright spot for Citi with growth of around 10%.
Bank of America
Bank of America is finally making money! Ok the mortgage unit is still losing money and their investment banking revenue was poor and money from sales and trading (blamed on low investor appetite for risk) also fell, but they did manage to book a profit, even if it was by setting aside the least amount of money in 5 years for bad loans. Note that net income rose in the investment and wealth management businesses.
Wells Fargo
Here we have the true star of earnings season so far. Net income of $4.6 billion with strong growth in both loans and mortgages. Return on equity is an impressive 13%, up from 12% last year.
So, after that overlong and probably boring summary of the financial earnings so far, what can we conclude? Personally I think the future of banking as we know it could change. Return on equity of 4-5% is simply terrible, even more so when the institution is leveraged something like 20-30x.
Just from looking at these results, you could suggest that banks should:
Close down their trading divisions (most profitable in good times but largest losses in the bad)
Focus on the old-fashioned things like loans and mortgages
Streamline their investment banking divisions (they really are overstaffed) and cut down on the pointless churning, bureaucracy and hoop jumping
Now I'm not saying this is what they will do or what I'd like them to do, but from an entirely unbiased viewpoint and taking just these Q2 results into account, I dont think those are unreasonable suggestions.
Views on the future of banking, results and whether advisory should / will be a stomping ground for boutiques and specialised advisory firms rather than the bulge brackets are welcome!