Most Underrated Schools for Wall St.
Pages
No Industry Selected - No Status Selected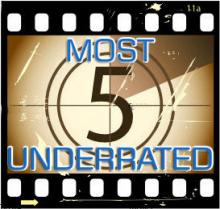 I'm out of state for the top public schools and have only semi target level stats. Which colleges would you say are most underrated for breaking into wall street? (for someone in my circumstance to succeed in, given the school has lower admissions standards than the top 10)
I read through past threads voraciously and the common names seem to be uiuc, indiana, fordham, uva econ or commerce, boston university, usc and ucla.
Upcoming Events
Feb 4 2016 - 8:00am

to

Feb 5 2016 - 8:00am

Feb 5 2016 - 8:00am

to

Feb 6 2016 - 8:00am

Feb 9 2016 -

5:00pm

to

6:00pm

Feb 10 2016 - 8:00am

to

Feb 11 2016 - 8:00am
Poll
Who do you want to win the superbowl?
Panthers
29%
Broncos
36%
Don't care
35%
Total votes: 196