Do I even need to network?
?
)
on 12/26/12 at 1:00am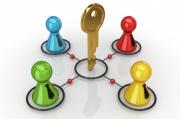 So I'm a freshman at a top 10 university in the U.S. and am going to maintain a steady 3.8 GPA. To me, "networking" sounds a lot like kissing ass and isn't something that I want to do unless it needs to be done. With my situation in mind, do I need to start actively networking in the near future or just hand in a resume when recruiters come to my school and send it around.