Investment Banking Analyst: A True Day in the Life
Although no job is perfect, I cannot think of any other occupation that provides this much learning opportunity / responsibility / exit opps.
No doubt, this is what makes the investment banking analyst position one of the most coveted jobs out of undergrad. You pay your dues, and you're rewarded bountifully. You're well compensated, provided with excellent exit opportunities, and learn more than you ever have in two brief years.
Analyst Compensation in Banking
There's a lot that goes into investment banker salary and bonuses (various bonuses, performance, firm). Bulge brackets and elite boutiques pay their analysts better than boutiques and middle market firms. More detailed compensation information in the later sections.
IB Analyst Hours
There's a lot of wild information out there regarding hours for analysts. The false information probably stems from analysts who wear their hours as a badge of pride. The reality is most analysts put in around 70 to 80 hours a week. Note, this varies a lot depending on the group and the firm. Certain firms, Lazard, for example, are notoriously brutal, and analysts there typically put in 80-90 hours a week.
Investment Banker Lifestyle
If you want to be an investment banker, work will be your life during your stint. Even on the weekends, you'll put in work, and when you do have free time, your body will likely feel the overwhelming need to rest and recover.


Even 9-5 training M-F is exhausting when transitioning from two days of classes a week/sleeping all week. But your body will adjust, and you'll have new limits.
what does an investment banking analyst do?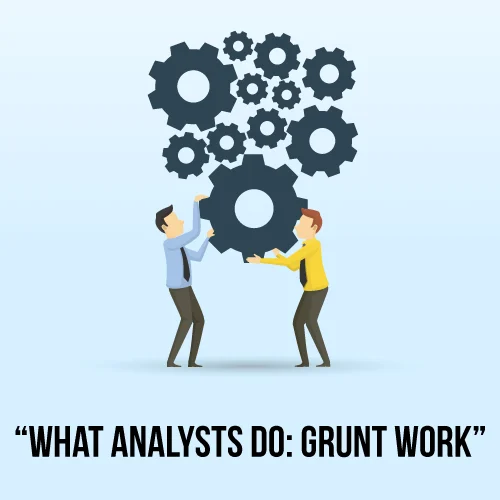 One word tends to get tossed around a lot when discussing what analysts do: grunt work. It's used a lot because it's accurate.
Typically the analyst does all the grunt work on projects, such as valuing companies, creating models, and putting together pitch books.

 

There will be many lonely nights spent plugging and chugging numbers in Excel or putting the finishing touch on a PowerPoint. It's not a particularly glorious job, but it's not the work that makes the investment banking position sought after.
The hours are bc you have so many iterations and nits in a book that you have to fix, and so many people to hear changes from. A lot of the hours stack up because it takes a while to hear back from people.
When things are really busy, though, and deal flow is good, you won't have that problem.
Boutique Investment Bank Lifestyle, Compensation, and More
By the way, a boutique is a firm that doesn't offer as many services and has fewer employees than a bulge bracket. The boutique lifestyle ranges wildly. Some have tiny groups and deal with sub $1bn deals. Others advise on deals north of that and have larger groups. Some are small, regional offices - pretty much family businesses - while some have 200 employees and multiple locations.
Analyst at Boutique Investment Bank Lifestyle
On average, boutiques have less deal flow than bulge brackets and elite boutiques. Because of this, boutique hours are far better. Instead of the common 80 hours a week, it's more like 60-70 hours.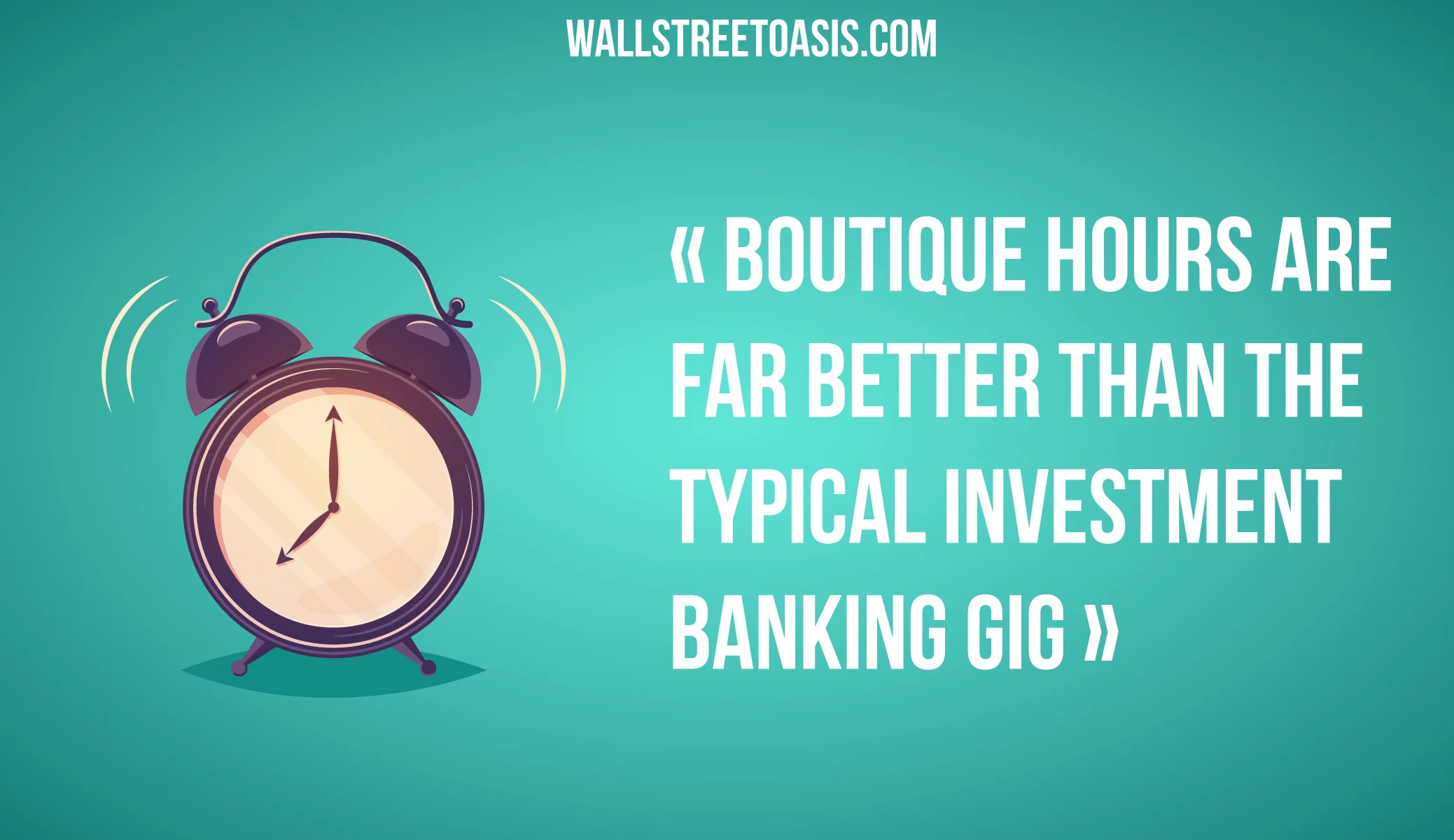 The Interview Process for Investment Banking Analysts
Getting to the interview with a smaller boutique is very much the same process with any other investment bank. Establish connections within a firm, resume drop, on-campus interviews, superdays, you know the drill.
Unlike the technical focus of a bigger bank with more deal flow, the focus at boutiques is on fit once you get to the interview. You'll be asked more behavioral questions for fit.
What characteristics do you possess that would make you a successful IB analyst/SA? (@IBchimp")
Give an example of when you've been required to pay particular attention to detail. (@IBchimp")
Tell me about a time you displayed leadership. (@consultant09")
In addition, make sure you can answer common behavioral questions like why investment banking, what are your interests, and what do you do in your free time?
Compensation for IBD Analyst
Less deal flow typically means lower compensation, but not by much at all. There's also the very important factor of hours to consider. You may be making slightly less but you put in fewer hours per week. For some, trading hours for prestige makes sense. Generally, compensation at a boutique is 10% less than the street average.
Exit Opportunities for Analysts at Investment Banks
Having quality deal experience (in addition to the obvious: prestige) on your resume is one of the greater appeals of working for bulge bracket or elite boutique. Boutique exit opps aren't as good. It'll be tougher to break into private equity, hedge funds, or stand out as an MBA candidate because you're competing with people who worked on bigger deals at more prestigious firms.
Don't be mistaken; exit opps are still good coming out of boutique investment banks. It's possible to land a position at a private equity firm, for example, but you'll have to really work for it to separate yourself from the crop.

 

The most notable difference is that boutiques hire analysts with the goal of promotion from within. Boutiques focus a lot on fit during the interview and the lifestyle isn't as demanding, so the culture is less churn and burn.
A Day in the Life of an Investment Banking Analyst
The work of the investment banker varies from day-to-day. Some days you'll be preparing a pitch book the entire day; others you'll be plugging away at a financial model. The following is not one of those days. Instead, it's a rather satirical take on the typical investment banker's day.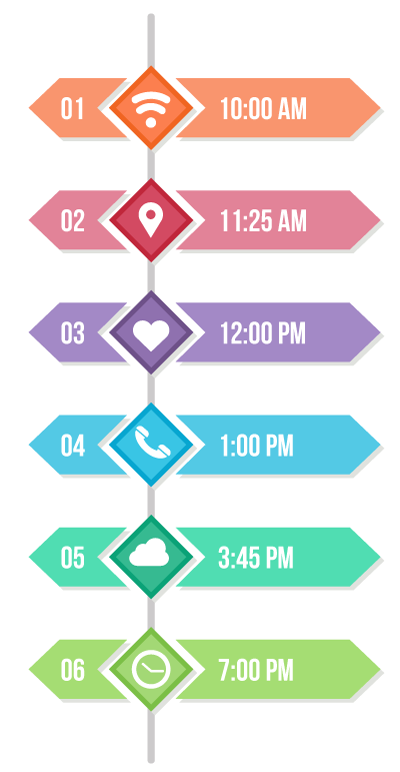 9:30 am – Arrive to work and head straight to the break room in order to pick up a couple breakfast burritos and an OJ. Hang up my suit jacket and proceed to fist-bump my favorite analysts.

 

10:00 am – Check my email, listen to endless voicemails, and log on to Bloomberg Terminal to check the news and performance of my clients.
11:25 am – Associate slams me on a couple pitches, but being a true vet of the game, I learn to delegate as much as possible to interns/analysts/even associates at other locations, i.e. Texas, Chicago, etc. AND my loyal customer support over at Dealogic, FactSet, and Bloomberg.
12:00 pm – Favorite time of the day, leave the building without making much commotion and head to Bryant Park in order to meet a Tinder date. She looked much better in her pictures, and I leave disappointed.
1:00 pm – Get back into the office and head towards my desk. Associate meets me half way, glances at his Rolex GMT, and frowns. Informs me that we have a meeting with an Industry group and to prepare for battle.
1:20 pm – Gather in the meeting room with ties on as if meeting a client. Industry group complains about pitch book and how we might be overstepping what was agreed upon by the client.
1:45 pm – "Bloody relationship bankers!!" remarks my Vice President as he storms off to his desk. I pick up a foam football and launch it at the equity Capital Markets Group. I occasionally work with those former frat boys from the HYP trinity, clueless to the world of LBOs and Firepower analysis, but nonetheless, a great group of guys.
3:45 pm – MD calls me from Texas and asks a couple of questions behind my models for an Oil & Gas company we are helping in a Buy-side acquisition. I hand the phone to Steve, "Take it away, buddy. I'll grab us some bagels." I whistle on the way to the break room, and my eyes latch onto a cute girl who works in treasury services (middle-office). I remind myself that I completed the harassment training course earlier and that I would be forever mocked if I broke code (talking to middle/back office).
5:00 pm – Receive all the company profiles, company information, stock ownership information, and so on from the work I delegated. As a modern day warrior, I lift my shield MS PowerPoint and wield my sword Microsoft Excel and push forward in order to piece together a Fortune 500 merger.
7:00 pm – My model is balancing, and everything is looking good. My fellow analysts are chugging on espressos and texting their promoters at clubs, such as The Gilded Lily and The Marquee. But I know the importance of health and proper time management in Investment Banking. I pull out my shake weight and shake it violently for a good five minutes. When the coast is clear, I grab a handful of Beast Creapure and let it sift through my fingers into my Woodford reserve. After a Ninja swig, I'm good to go for another hour.
8:00 pm – My favorite banker in the outfit (an industry banker, so be it) pops up from a lower floor and rounds up our gang in order to take advantage of expensed dinner. We walk over to JP Morgan to meet some buddies from university and head over to Chipotle to nourish our Adonis physiques and earn Chiptopia points.
10:00 pm – Well, it looks like I'm not going to make it into the gym today. I glance over my shoulder and see the Capital Markets Group returning from their workout at Equinox. I let my associate know the model is ready and that I've saved and exited out.
1:00 am – I contact the Investment Banking Data Resource Group and ask them to have a few things ready in my inbox tomorrow morning. I put on my suit, head to the bathroom to comb my hair, phone my buddies to meet at a local bar, and exit the building in style.
Interested in Investment Banking - Breaking In
The fact of the matter is you won't improve unless you practice. To have any chance at the technical questions, you need to prepare yourself with legitimate questions. The WallStreetOasis investment banking interview course is designed by countless professionals with real world experience, tailored to help you break into investment banking by acing the technical questions.