Private equity vs. Hedge funds -- Lifestyle comparison
IB
Points)
on 9/30/11 at 8:25am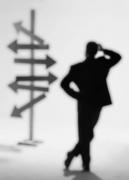 Hey guys,
After going through the forums several times, I have yet to see one good discussion on the tradeoffs between working in PE and HF (especially for pre-MBA, post-IB analyst positions).
Given the popularity of both career paths amongst IB analysts, I (and many others) would love to hear from the older monkeys regarding the pros and cons of each. Why did you pick one over the other? How is your lifestyle compared to your analyst stint in terms of culture, hours, responsibilities, etc. (if applicable)?
Also, has anyone moved from PE to HF or vice versa? If so, what factors motivated your decision and how have your experiences in each field compared?
Any insight would be greatly appreciated. Thanks in advance.