E-mail from HBS '14 buddy
Pages
Hedge Fund - Other - 3rd+ Year Analyst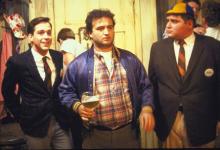 Ok. I'm going to get sh*t on REAL hard for making this thread but whatever. I just got an e-mail from a friend who just started HBS. I'm pasting the contents below verbatim, except for names of course.
"Sup Brady! It's great hearing from you. Hope chi-town is treating you well. But yeah, HBS just started, still going through orientation. Man, I'm having a f*cking blast so far. Tons of parties, people getting blasted every night. Of course once classes start, we will calm down just a little bit. Lol. But i've been going out to tons of spots in boston and meeting chicks left and right. You're right about the H-bomb. It's definitely powerful!
Half of my classmates are in relationships, but it's not going to last past black october. People are hooking up like rabbits already, and any long-distance relationship will not last. I have my eye on a few chicks; we'll see what unfolds.
You should join us for a trip once you're done with applications. We already have plans to go to brazil, vegas, miami, carribbean, europe. Pretty much wherever we want.
Anyways, gotta go. Let's keep in touch, and let me know if you need any help on mba essays. Best of luck, brah."
"Anonymous"
Harvard Business School
Class of 2014
Upcoming Events
Feb 5 2016 - 8:00am

to

Feb 6 2016 - 8:00am

Feb 9 2016 -

5:00pm

to

6:00pm

Feb 10 2016 - 8:00am

to

Feb 11 2016 - 8:00am

Feb 14 2016 -

3:00pm

to

4:00pm
Poll
Who do you want to win the superbowl?
Panthers
29%
Broncos
36%
Don't care
35%
Total votes: 214