For those that don't know, private equity firms invest in a company, take a majority stake, improve the company and then exit their investment at a large profit. In order to magnify returns, PE firms make use of leverage (borrowed money) to conduct Leveraged Buyouts (LBOs).
Read a detailed guide to Private Equity on WSO. This guide goes through the basics of the industry, and where you can get started.
How to Get a Job in PE?
There are several common paths to make it into private equity:
Investment Banking - This is by far the most common way to get into top tier private equity firms. These firms recruit top analysts out of investment banking analyst programs. Analysts interview for PE shops early in their first year and then work at their banks for 2 years before moving over
Direct from Undergrad - While less common, PE firms have been creating post undergrad programs to hire students direct from university. Learn how to jump straight to the buyside on WSO
Consulting - Similar to banking, some PE shops recruit top candidates out of consulting firms as their skills are applicable to the management changes that are needed at PE holding companies
Post MBA - After going through a top 10 MBA program, there is a chance to go through the PE recruiting process - however, this is less frequent as often times PE shops will prefer to hire candidates who worked in PE before going to get their MBA
how to break into private equity without experience?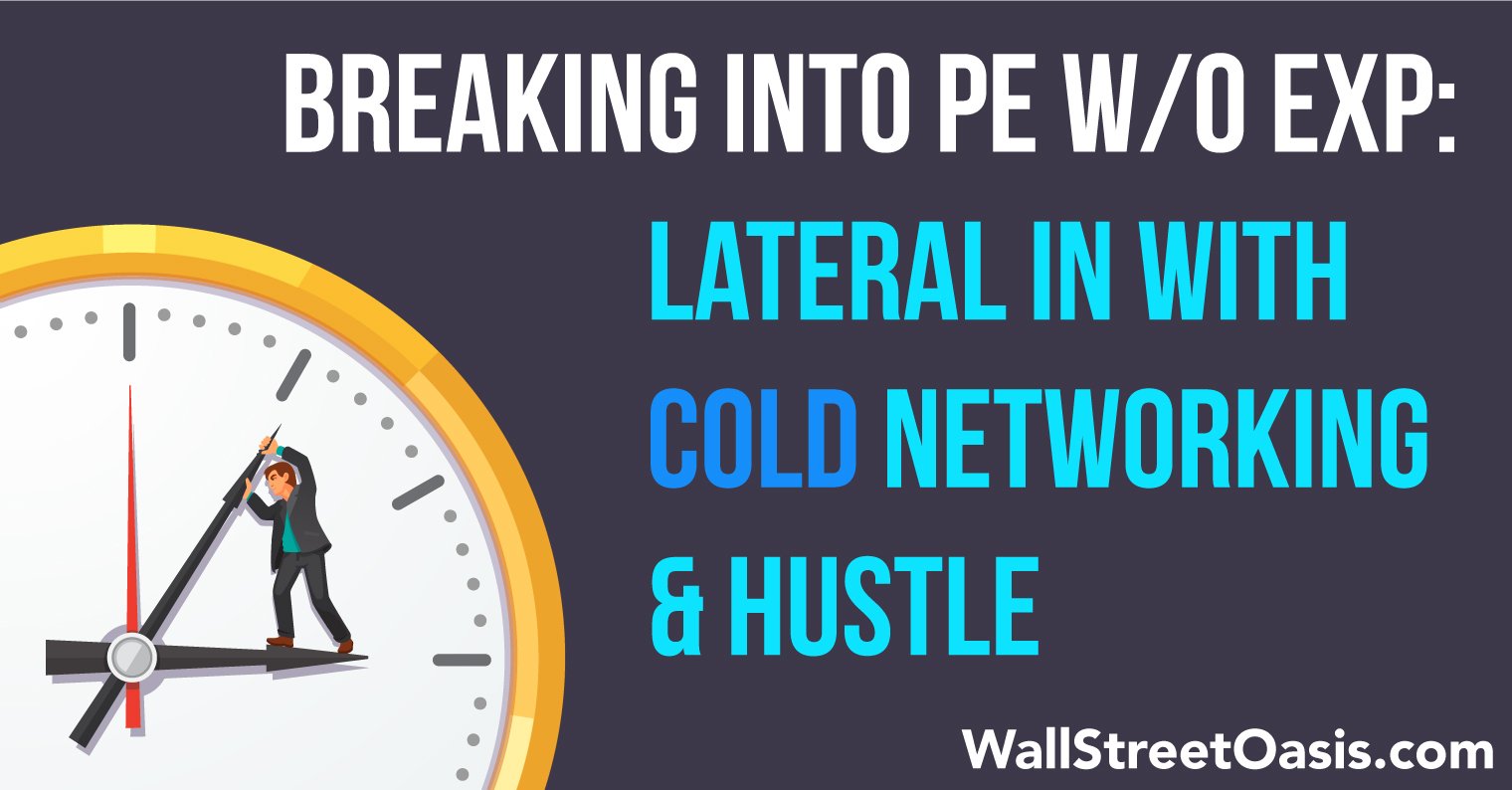 It will be very difficult to get into private equity without experience in IB or PE and without having gone to a typical target school. However, it is not impossible to break into the industry.
The best chance is to get a strong job in the financial services after you graduate and then attempt to move into investment banking laterally. This will require a great deal of cold networking and studying on the side of your main job.
Read more about cold emailing on WSO.
If you are able to successfully lateral into IB - then you can attempt to go through the more traditional PE recruiting process. You should focus your energy on networking intensely with small and middle market private equity shops that might be willing to hire candidates in non-traditional ways.
Understanding Private Equity Fundamentals
Check out the video below for another overview: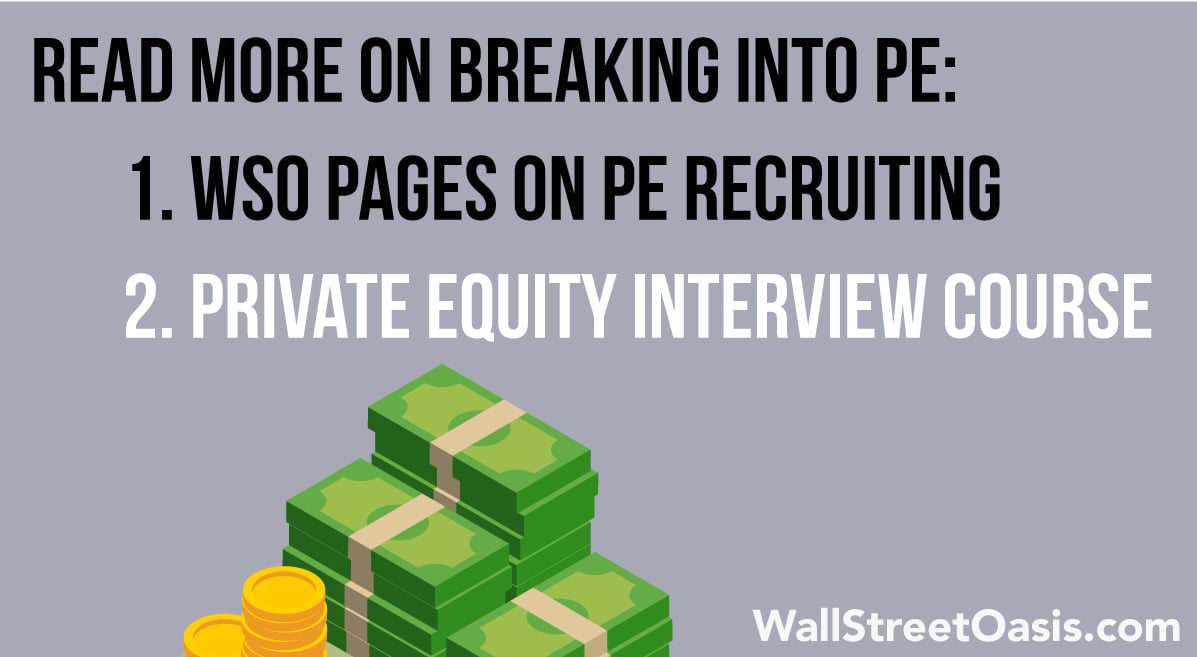 Read More About PE Recruiting
Interviewing for Private Equity Jobs?
Want to land at an elite private equity fund try our comprehensive PE Interview Prep Course. Our course includes 2,447 questions across 203 private equity funds that have been crowdsourced from over 500,000 members. The WSO Private Equity Interview Prep Guide has everything you'll ever need to land the most coveted jobs on Wall Street.