Pages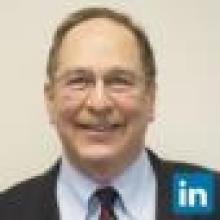 Andy note: Best of WSO - this post originally went up December 2009 and we thought it deserved to go back on the homepage for those who may have never seen it.
So I just was in an interview for a student run Venture Capital fund. He asked what I would invest in, stocks or gold. If stocks what aspect. I went blank and just start bumbling. I ended up saying I am bullish and I would go with energy (because I just finished an internship in that sector and it was the one I knew the best.)
Anyone got any good screw up stories? Just want to make sure I am not alone.
The WSO Advantage - Investment Banking
Upcoming Events
May 27 2015 -

7:30pm

to

8:30pm

May 28 2015 -

5:30pm

to

6:30pm

May 30 2015 (All day)

to

May 31 2015 (All day)

May 30 2015 - 8:00am

to

May 31 2015 - 5:00pm

Jun 1 2015 -

6:00pm

to

7:00pm
Poll
What's your favorite suit color for work?
Charcoal / Charcoal pinstripe
22%
Black pinstripe
6%
Brown / Brown pinstripe
3%
Gray / Gray pinstripe
5%
Navy / Navy pinstripe
63%
Other
1%
Total votes: 78